Update 9.15.2016: This bike is sold. Congratulations to buyer and seller! -dc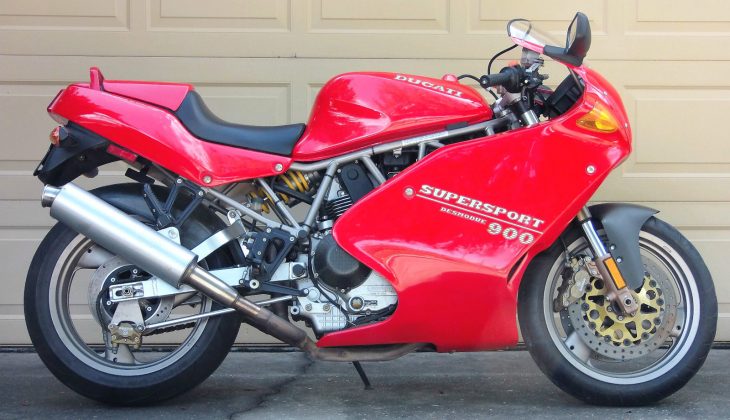 Today's Featured Listing is a personal favorite of mine, the Ducati 900SS/SP. While the Superlight is more collectable, the SP offers almost as much performance and character, but at a much lower price point. The SP was well loved during in it's day, as well as today, for being as sporting as needed yet comfortable enough to tour with. With it's chattering dry clutch, distinctive v-twin with dual exhaust, and that bright red paint, the 900SS/SP is all modern classic Ducati.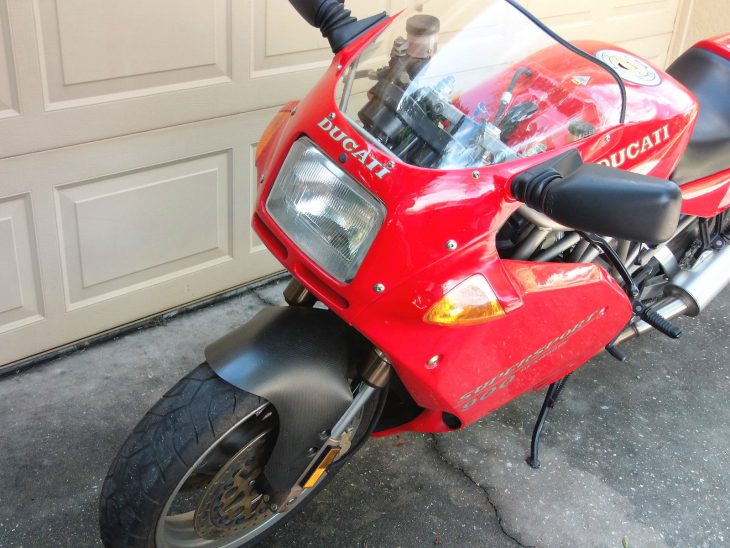 The Sport Production (SP) model was a step up over the previous Supersport and CR models, featuring adjustable front and rear suspension, aluminum swingarm, wider rear wheel, full floating brakes, and nice carbon cosmetic upgrades for the fenders and clutch cover. These were only offered in the North American market and this is a very early one wearing the #012 number plate on the triple clamp.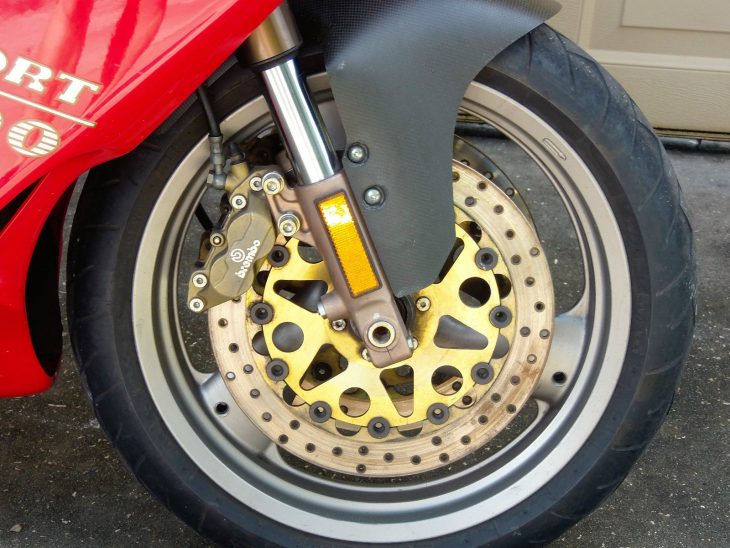 This particular example is on offer from Nick Anglada who runs the business Used Ducati Parts. He is a long time friend of RSBFS and is well known in the community for his expertise and large stock of parts to keep our bikes running and to bring some back from the dead. I have seen many of his posts on Facebook with his latest offerings and as the saying goes, no one wants to see how the sausage is made. Numerous bikes that looked good enough to be saved are routinely broken down as sold as parts. But even for Nick, this example is too original and shows too few miles — it needs to be sold complete. It even still has all the warning stickers!
From the seller:
All original with warning decals in place. 7335 Original miles. This bike was drained a stored back in 2009. Just Serviced. Belts, battery, oil and filter, spark plugs etc. Also includes matching front tire that is not yet installed. All documentation is present including copies of the previous titles and owner's manual. Right lower fairing has scratches from transport as well as a small ding on the top of the tank also from transport. . Any questions or comments please feel free to call or text us at 407-347-3498. International shipping available. This will be Parted Out if it does not sell by the end of this listing. This bike will not be re-listed..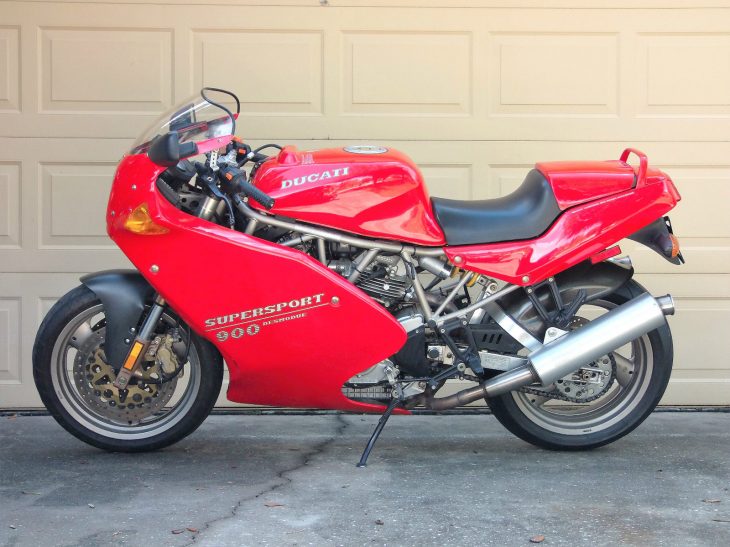 At a mere $5,500 buy-it-now, this looks like a great example for anyone who's been curious about this model or has been waiting for a stock/uncut example to appear on the market. While it has a few blems, the pictures show a bike that is ready to enjoy the rest of the season and enjoy the view all winter in the garage.
Thanks for helping to support the site with a Featured Listing and good luck to buyers and seller!
dc