Update 6.1.2014: Back on eBay, this auction now features fresh pictures. Click through to see the new pics. Thanks for the heads up Marty! -dc
Update 2.13.2014: Originally we posted this V-Due in October but it's been relisted at least one other time and failed to sell at over $17k. Now it's relisted with an opening bid of $19k and no takers thus far. Thanks for the heads up from Martin and Mike. Links updated. -dc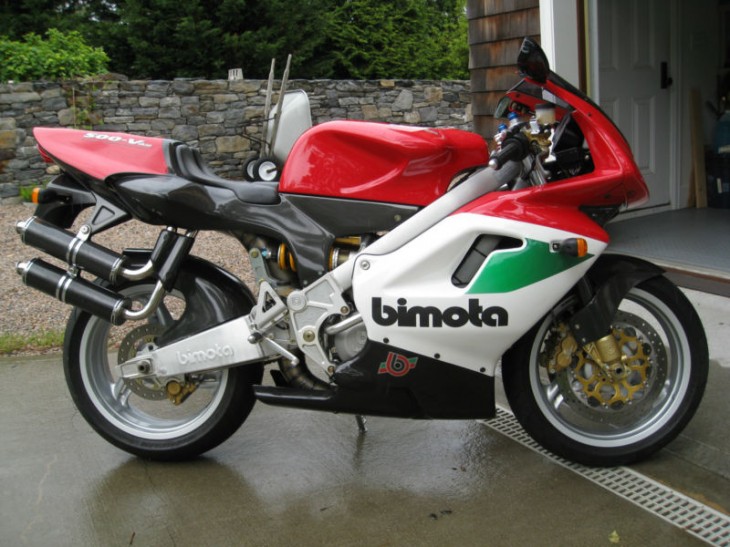 That phrase you and your buddies used to use when checking out the ladies might also apply to the ole Bimota V-Due. The story is pretty well know by now; exotic bike builder decides to tackle the Mt. Everest of motorcycle design and it ends up locking the doors of the company in the process. The early fuel injected models became known as unrideable while the later carbed, Evo models have a pretty darn good reputation.
So what version is this one? It apparently has an updated engine that retains the factory fuel injection. As far as I knew, all the Evo models had carbs but a few individuals (not Bimota) have worked on their own to improve the original fuel injection. I was not aware of an improved V-Due engine that retained the fuel injection. Please comment away to enlighten me.
From the seller:
I purchased this bike still in the original crate (at least on the pallet that was the crate base) in September 2004. It only had factory test miles on it (21 km), and was as it left the factory. After Bimota closed for business in 2000 (before reopening in 2003), the entire Vdue segment was purchased from the creditors, and development continued on some of the engine "issues". I was able to get and install one of the new versions of the original fuel injected engines, with improved main bearing oiling, and more accurate assembly (among other things), so it should be significantly more reliable than stock. It has been ridden only a few times (the last was Nov. 2011), for a total of 227 km.

The bike also has carbon fiber lower fairing panels, and a set of very rare titanium expansion chambers (which were almost too pretty to install on the bike!). The stock fairing panels and exhaust are included. The only flaw in the paint is a small touched up (before I got the bike) area on the corner of the fairing near the right handlebar. It was small enough that I decided not to do anything about it. The top of the fuel tank was signed by Gianluca Galasso, who was the development rider and factory racer for Bimota during that time.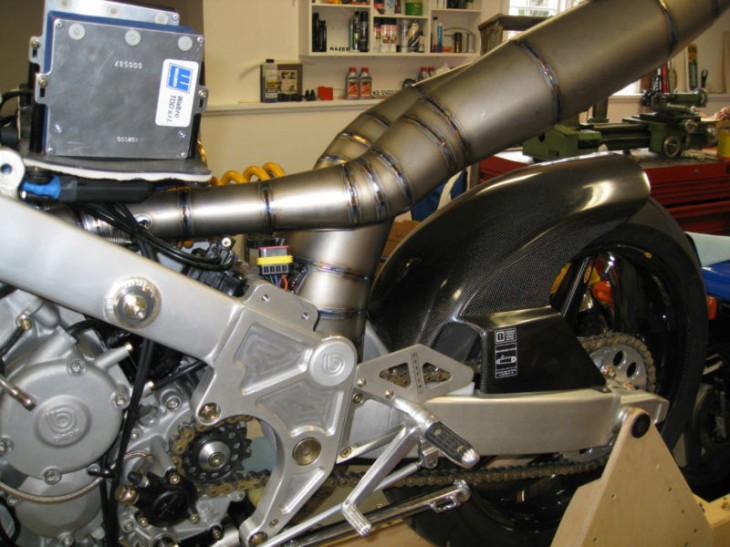 Maybe it is worth buying just to be able to stare at that. Click here for an excellent read on the V-Due from Odd-bike.com.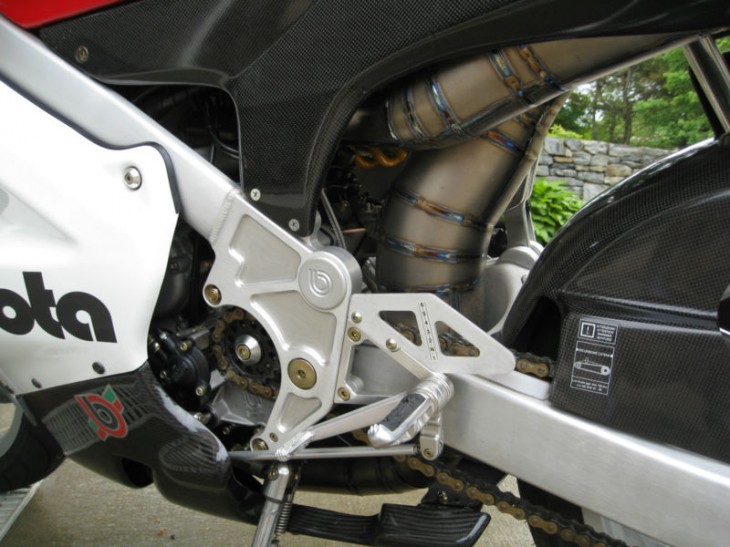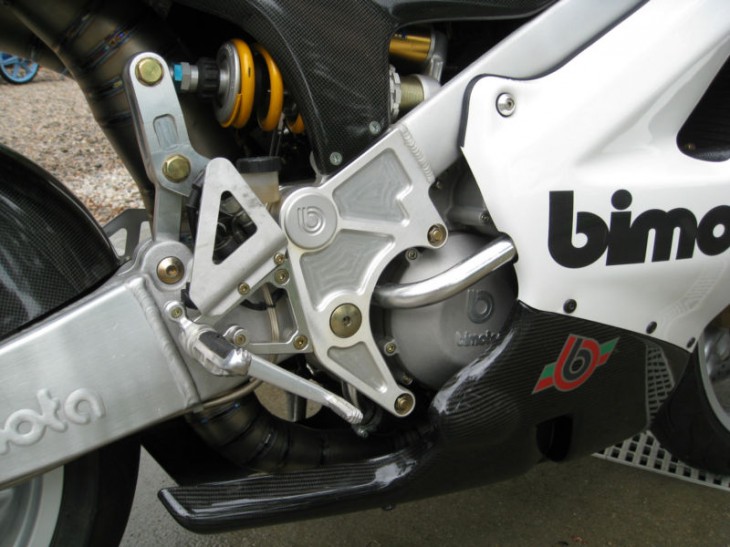 Just some graphic close ups. Take a moment if you need to.
Ian