Following the 750 Interceptor to the showroom but actually descended from the diminutive VF400F, the 499cc version was just about right for an intermediate rider ( or cognoscenti ) in the American market.  Most got ridden to a fair-thee-well but this New Hampshire example shows beautifully with just over 6,000 miles.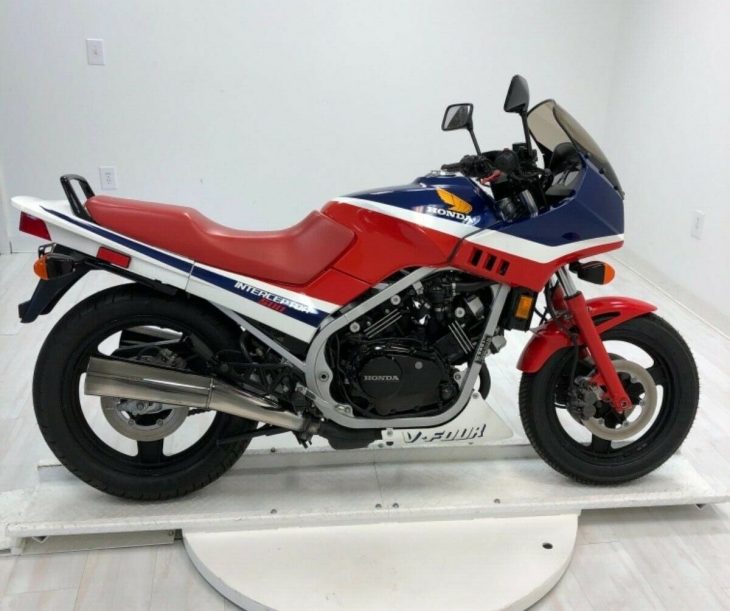 Honda had a world-beater in their new V-4, and the 500 was distinct from the 400.  The square-tube basket frame showed off the supersport fairing, and had air-adjustable suspension at either end.  Dual 255mm brakes are now period items as is the 16 / 18-inch stagger.  Weight was under control at just over 400 lbs. dry, refreshingly light for the time, all the better for the handling.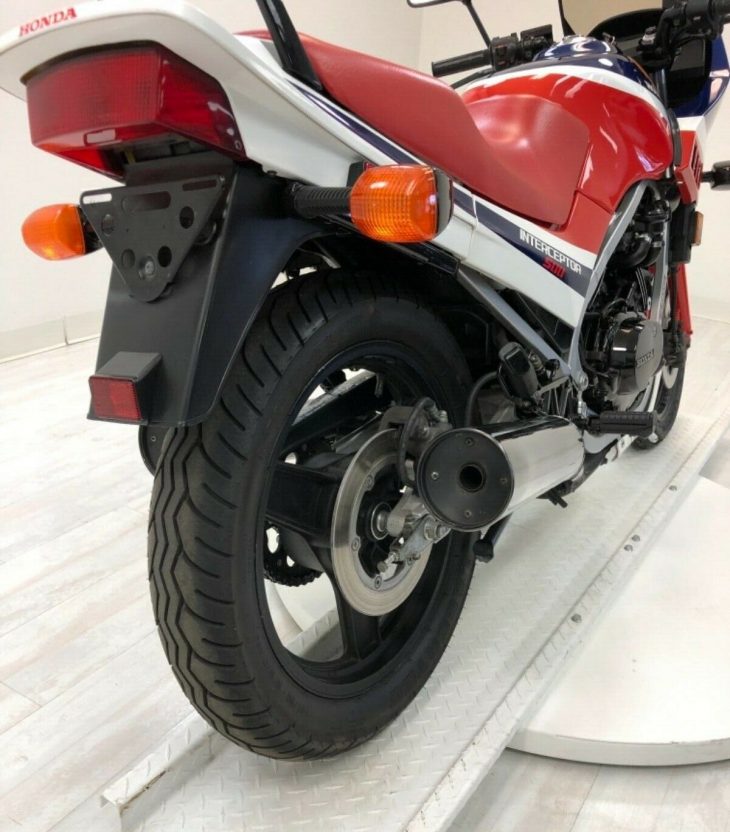 Shown in a gallery setting, this Interceptor appears excellent, with only the triple tree cover showing wear from the key ring.  The seller has this to say about their baby:
This is likely as close to a New 1986 Honda Interceptor 500 you likely to find.
Ultra low mileage ( 6,266 original  miles ) This bike belongs in a collection.
This bike has been professionally serviced including New Tires (Factory correct)
New Brakes, New Fork Seals, New O-ring Chain, New battery, Carbs completely rebuilt and synchronized
New sparkplugs, New fluids. This bike runs and drives as it should.
Honda kept a V-4 in the line-up before and after other manufacturers toyed with the idea.  Foreseeing the mass centralization paradigm, designers worked through the complex packaging issues.  The 500's power-to-fun ratio made it a good pick that riders didn't grow out of too soon.  This example post-dates the cam lubrication issue that forced a recall of earlier VF's and Magnas, and seems an outstanding original.
-donn