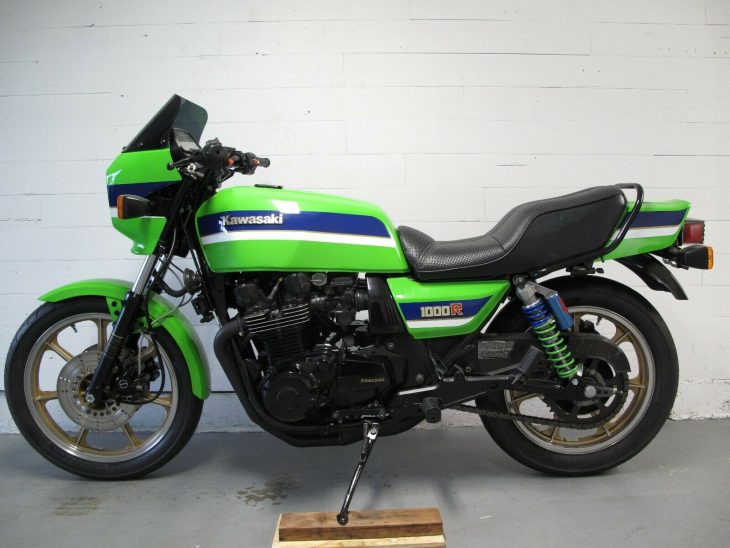 The 1983 Kawasaki KZ1000R ELR is the ultimate expression of streetbike muscle from the era when racebikes actually were just tricked out street bikes with hot engine kits, big brakes and slicks. Without someone like Pops Yoshimura in your rolodex, you still weren't gonna get close to Eddie Lawson's horsepower numbers, but with a couple number plates and a decent imagination you wouldn't be far off.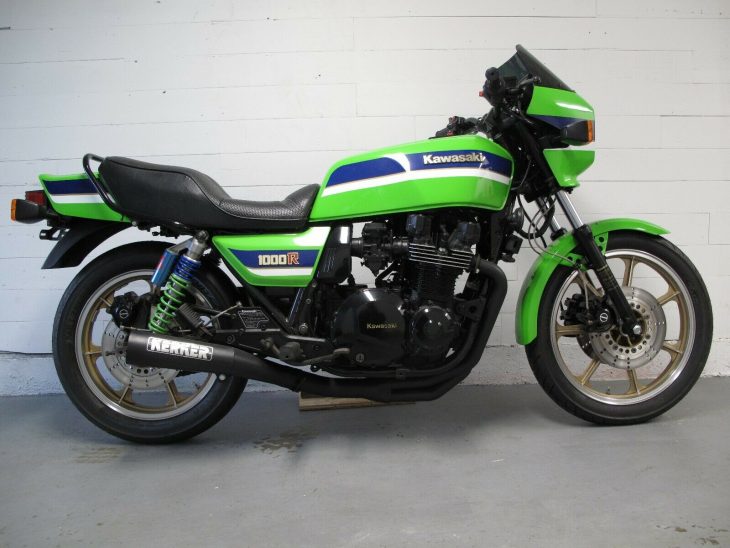 The 1983 Kawasaki KZ1000R ELR was the company's marketing play on Eddie's 1981 and 1982 AMA Superbike championships aboard a very green KZ1000. With bodywork from the previous year's GPz, a warmed up engine and the hallmark bright green and blue bodywork over gold wheels, the look was perfect. The bikes were always meant to be a little extra special, so they sold few of them and the ones that remain are blue-chip collector bikes.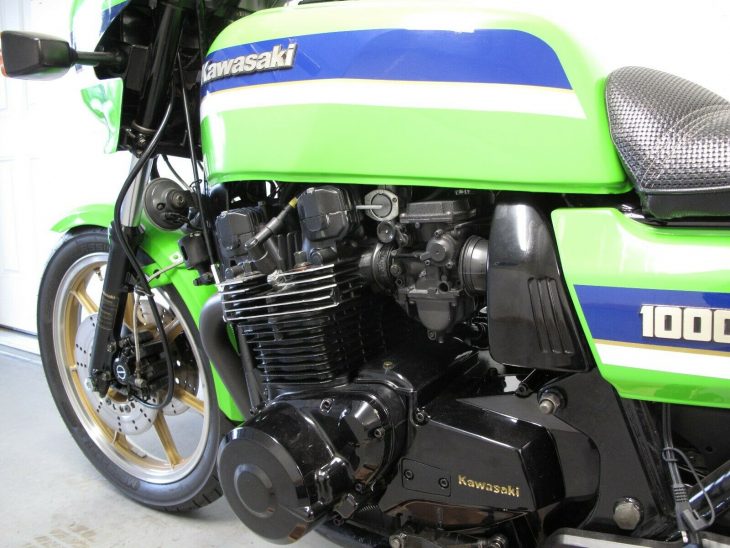 This one is a Canada-spec machine, with no smog equipment and a kilometers per hour speedo. It shows some wear and tear from its 37 years, but it feels nitpicky to mention them. With just under 11,000 kilometers on the dial, this thing has a lot of cruise nights left in it.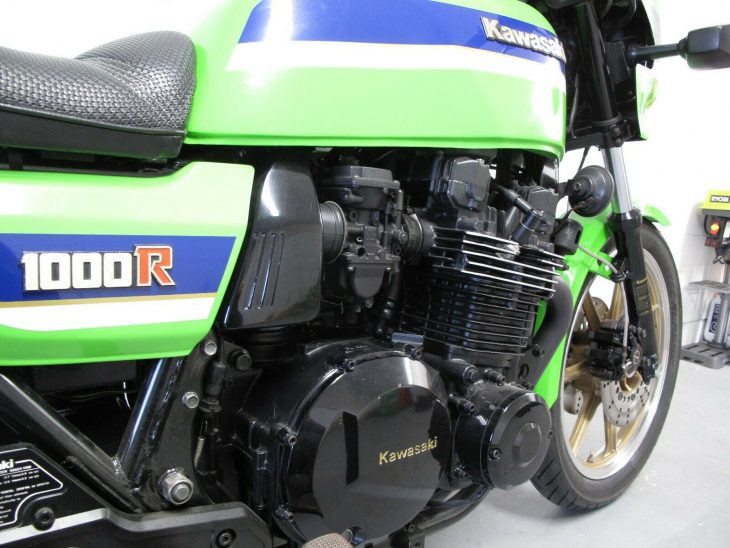 From the eBay listing:
1983 Kawasaki KZ1000R ELR (Canada / Europe spec) This model does not have engine head cover US emission valve as can be seen in photo. Speedometer in Kilometers. Very rare and hard to find period FOX race shocks. Bike is in very good condition with 6822 miles or 10979 Kilometers on the bike. 150PSI plus on all cylinder compression and valves adjusted. Repacked steering head bearings, new petcock seals, rebuilt front forks with seals and 20W fork oil. Good condition and painted side covers with decals and emblems as hard side cover grommets damaged the tabs on the side covers. Bike has new side cover grommets now. Owners manual and partial tool kit as can be seen in photo. Bike runs and have video of bike running . Shifts through all gears and no clutch issues. Brakes work as they should. All lights work. New Metzeler Sportec Klassik tires front and rear. New Yuasa battery.
Clear title in hand.
This  bike is very clean and original, but not so gleaming that you'd feel bad about riding it, which we love. For someone out there, this bike is the perfect addition.