Located in Tampa, Florida is a gorgeous, recently restored Honda RVF400R (NC35).  A beautifully presented example, this bike shows a recent, documented, restoration to stock with some additional carbon fiber ad-ons. Seller states:
Comes with track upper fairing, race can, some spares, all original OEM parts that I replaced, Haynes manual, parts manuals, decals, graphics, etc. The bike is 100% complete and even comes with OEM tool kit. I even have several hundred digital pics to document the entire journey.
Not cheap, but, this bike has recently been gone through, restored, and sorted.  NC35's are only getting rarer and I don't see them going down in value anytime soon.  See the Bay Area Riders Forum post here. See the documented restoration thread here.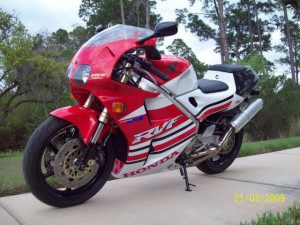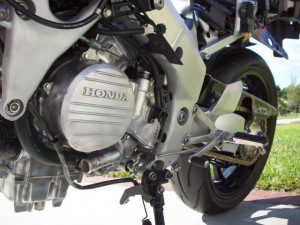 AG