The 1985 Kawasaki KR250S was a street-going version of a two-stroke road racer that took home four championships in the 1970s. They weighed less than 300 pounds, made 45 horsepower and packaging was kept tight with a weird "tandem twin" engine design. The mill was essentially two singles in a line with a unified crank. Before the KR-1, this bike carried the two-stroke banner for Kawasaki.
This 1985 Kawasaki KR250S is in excellent shape and was just imported to the U.S. from Japan. It wears the marks and blemishes of its years and has not been treated to U.S. paperwork. In California, you won't have any luck with documentation, but it might be worth trying in other states. Even so, as a vintage ride, limited trackday mount or museum piece, there is real value to the collectors among you.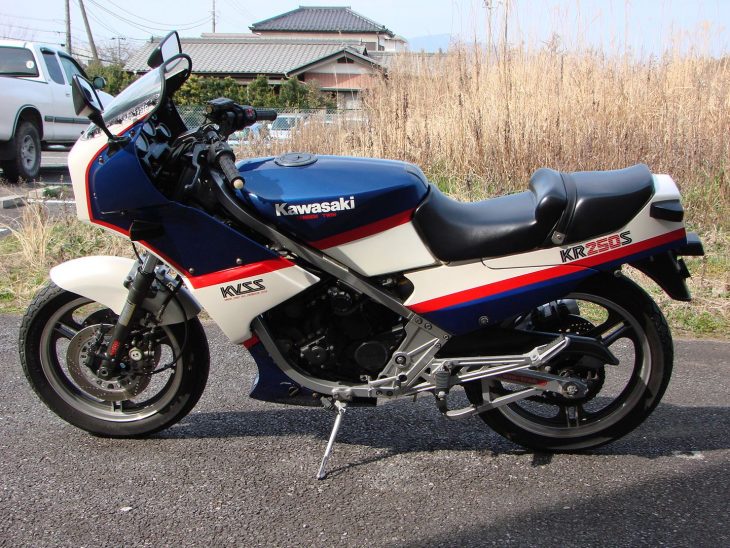 From the eBay listing:
1985 Kawasaki KR250S located at our shop in Santa Ana, California. The pictures in this auction were taken at our shop in Japan. This bike is in excellent condition for it's age. Bike only has 2691 KM = 1614 Miles. Engine runs very good. KR250S in this condition are very hard to find in Japan now. More info is available on our website. Bike is sold with a bill of sale only. I don't have a title for the bike and can't get one here in California. If your living outside the USA, you will have to arrange your own shipping. I can recommend a good shipping company. USA buyers will also have to arrange there own shipping. Bike is sold as is, no returns. So, ask questions and look at the pictures carefully before you bid. Payment must be received no later than 3 business days after auction close. Sorry, no Paypal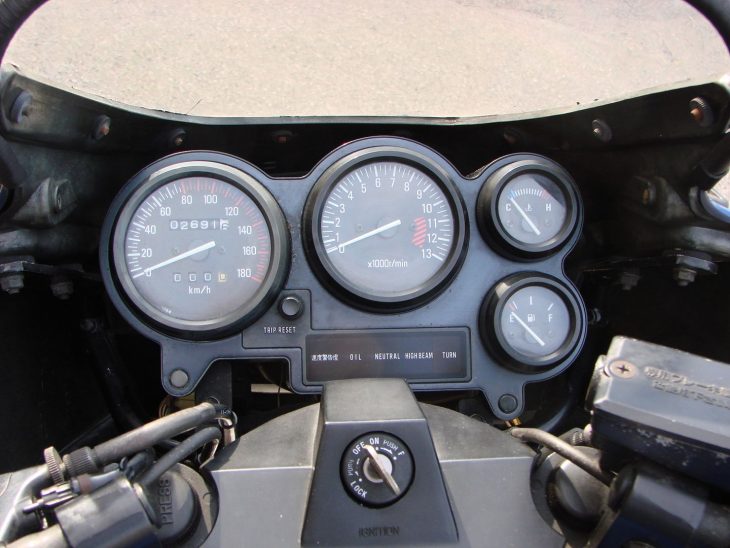 With a starting bid at $6,200, this thing is prepped for the collector or the well-heeled two-stroke connoisseur, but we dare you to find another one.