Seasonal shopping officially kicks off this week, and here's a suggestion for your wish list – the 409th Desmosedici, built in 2008 with just 93 original miles !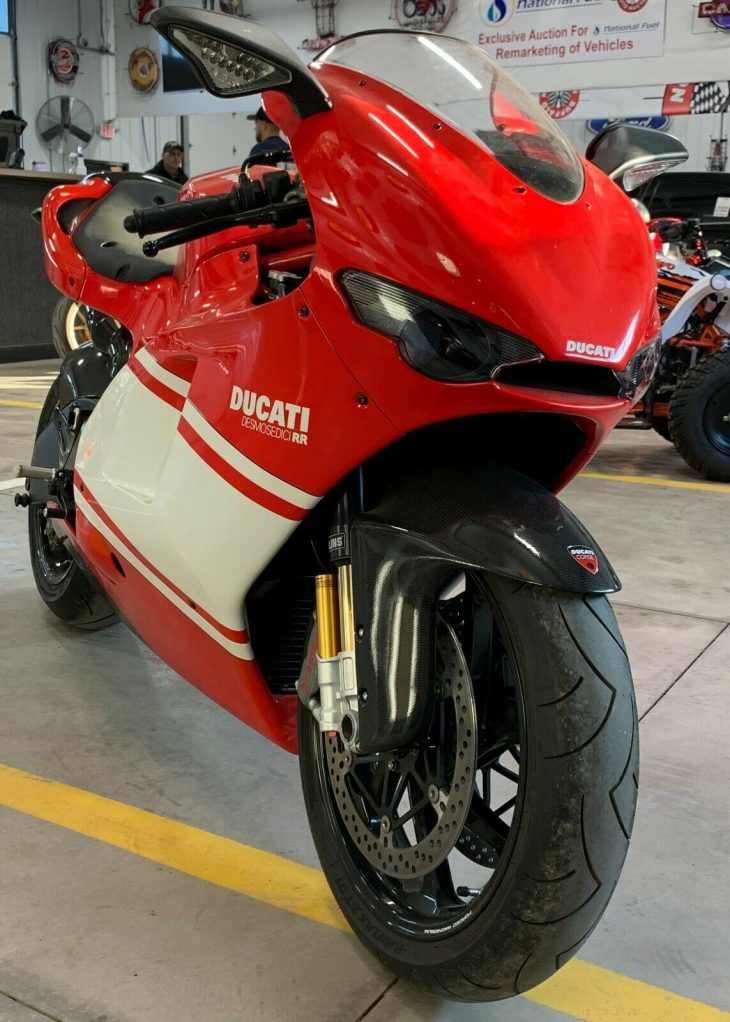 It's a bit of a stretch to call the 16RR a street machine, though you could ride it to the racetrack to exercise it.  The V4 uses desmosdromic valve actuators, and has a near-diesel compression ratio of 13.5-to-1.  Car-like power ( and sound ) of 200 hp peaks at 13,800 rpm.  Components are naturally the best that Öhlins, Brembo, and Marchesini could dream up, and the data analyzing dash can download your track day for later review.  The silhouette echoes the GP6 of the day, with lights at the corners and quick-release rearview mirrors.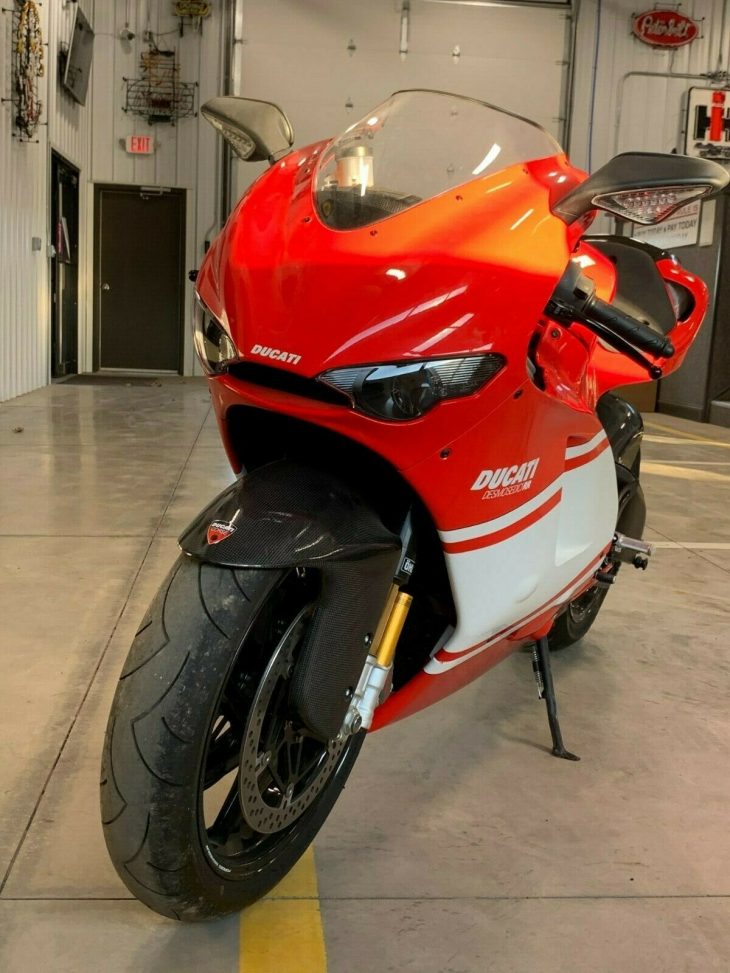 No history to speak of, with 93 miles it looks surprisingly fresh.  Reporting from a suburb north of Buffalo, so close to the Can-Am border it might actually be from across the Niagara.   Not sure what exhaust part is pictured, maybe the un-muffled race kit exhaust is installed.  The limited comments from the eBay auction:
93 Miles!!!!  The Ducati Demosedici RR is a limited production road-legal version of the Desmosedici MotoGP racebike.  In 2004, Ducati announced at the Misano circuit at the World Ducati Week that a low volume road replica of the Desmosedici would be available for Reservations beginning in June 2006. With Ducati only making 1,500 models for public purchase.   This bike will go down in history as the first ever true road replica of a MotoGP racing bike!!!!
-donn