When it comes to race replica's (code name RR) the Yamaha FZR 750 R also known as 0W-1 is one of the most significant models. First in series of the 0W (the Yamaha YZF R7 being the 0W-2), this bike was in many ways more exclusive than Honda's RC 30. Only 500 models were produced and they didn't come cheap, about 25.000 $ at the time + 5000$ if you wanted it fitted with the race ready Yamaha kit.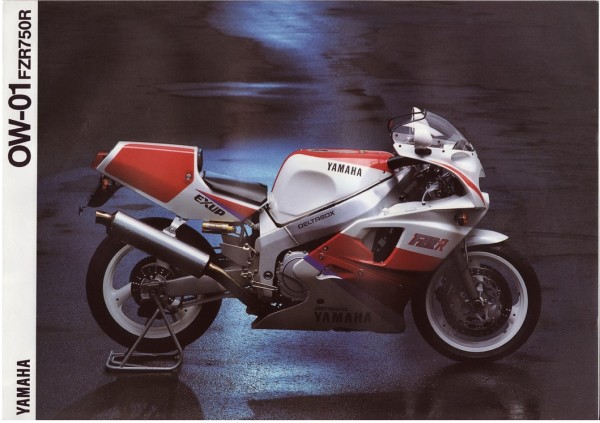 The 0w-1 wasn't as successful on worldwide race tracks and roads (TT trophy) as the Honda and this is probably the reason why second hand models are now available at a more down to earth prices.
The model below is exposed at a dealership in Holland and is on sale for roughly 12.400$ (click on link at bottom of article).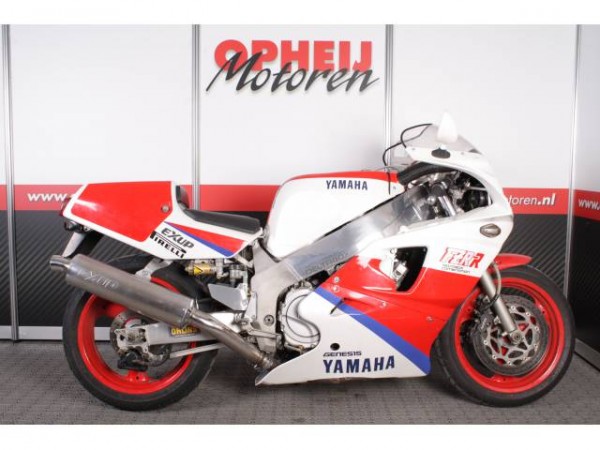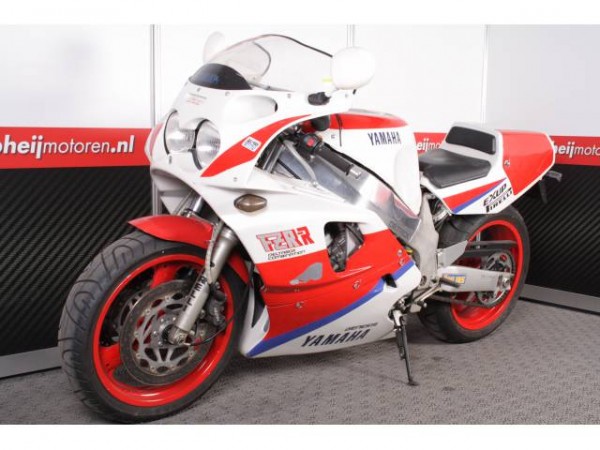 With just below 21.000km the bike isn't new but in fair conditions from what can be judged form the pictures. With 120BHP this carburereted race spec motor won't disappoint in terms of speed even in comparison to modern bikes but expect a peaky delivery of power (fun starts at 9000rpm). The best way to sum up what this bike really represents is to listen to MCN's editor Micheal Neeves who happened to be an 0w-1 enthusiast:
Convinced ?
I am…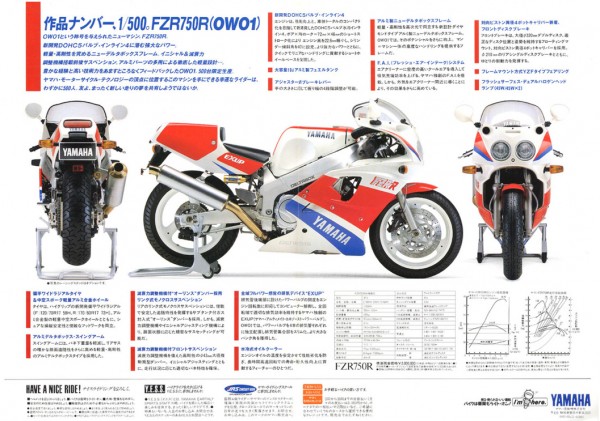 In comparison with the standard FZR the 0w-1 featured a different aluminum quality frame, fine Ohlins rear suspension, a very different motor with magnesium and titanium bits, close ratio 6 speed gearbox, single seat unit, endurance style fuel cap and a very racy (read not  good for long range cruising) riding position. The sample below is almost in original conditions despite the turn lights and red painted wheels.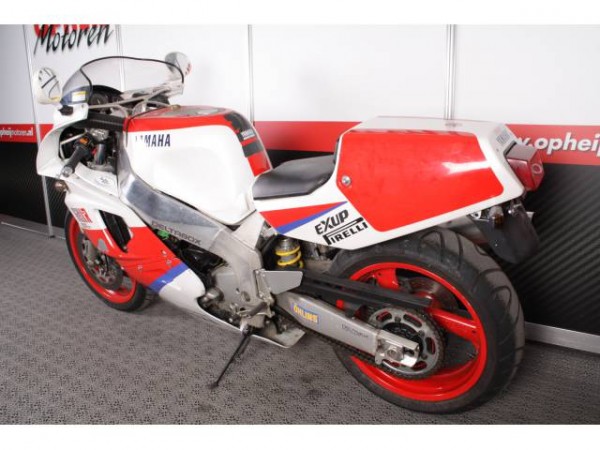 1995 Yamaha FZR 750 R 0w-1 in Holland
Claudio