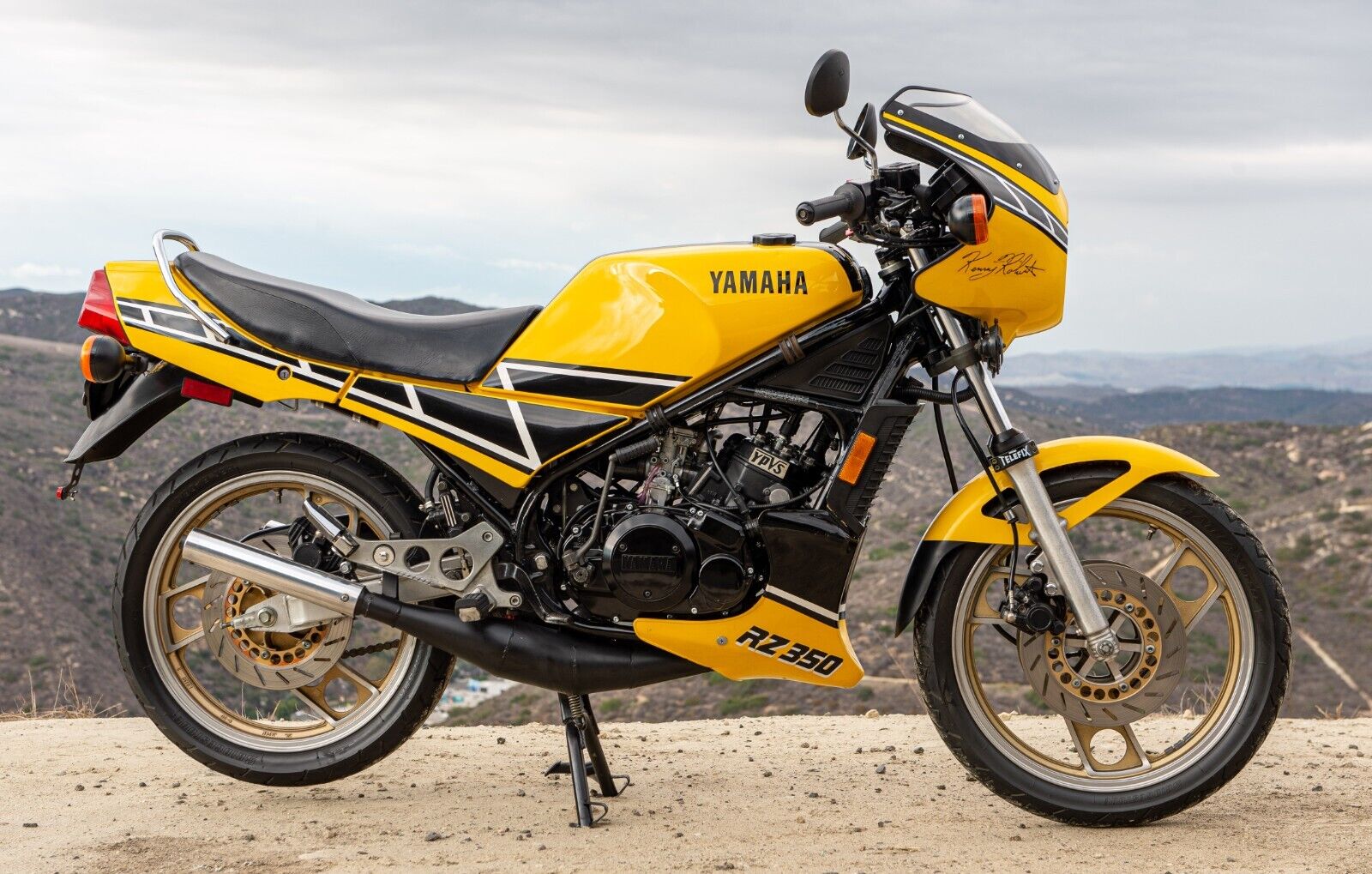 The Yamaha RZ350 was the last of the federally imported two strokes into the EPA-heavy state of California. With precise oil injection, the Yamaha Power Valve System (YPVS) to maximize efficiency, and air-injection and catalytic converters in the exhaust stream, this was the cleanest factory smoker on the planet in 1984. Sadly this was not enough for California, and the bike lasted but a year in that market. The RZ350 still sneaked through emissions in other states however, before Yamaha pulled the two stroke plug in America one year later. Today's example is a nicely refurbed bike in California that shows some miles and a whole lot of care. I'll let the seller pick it up from here.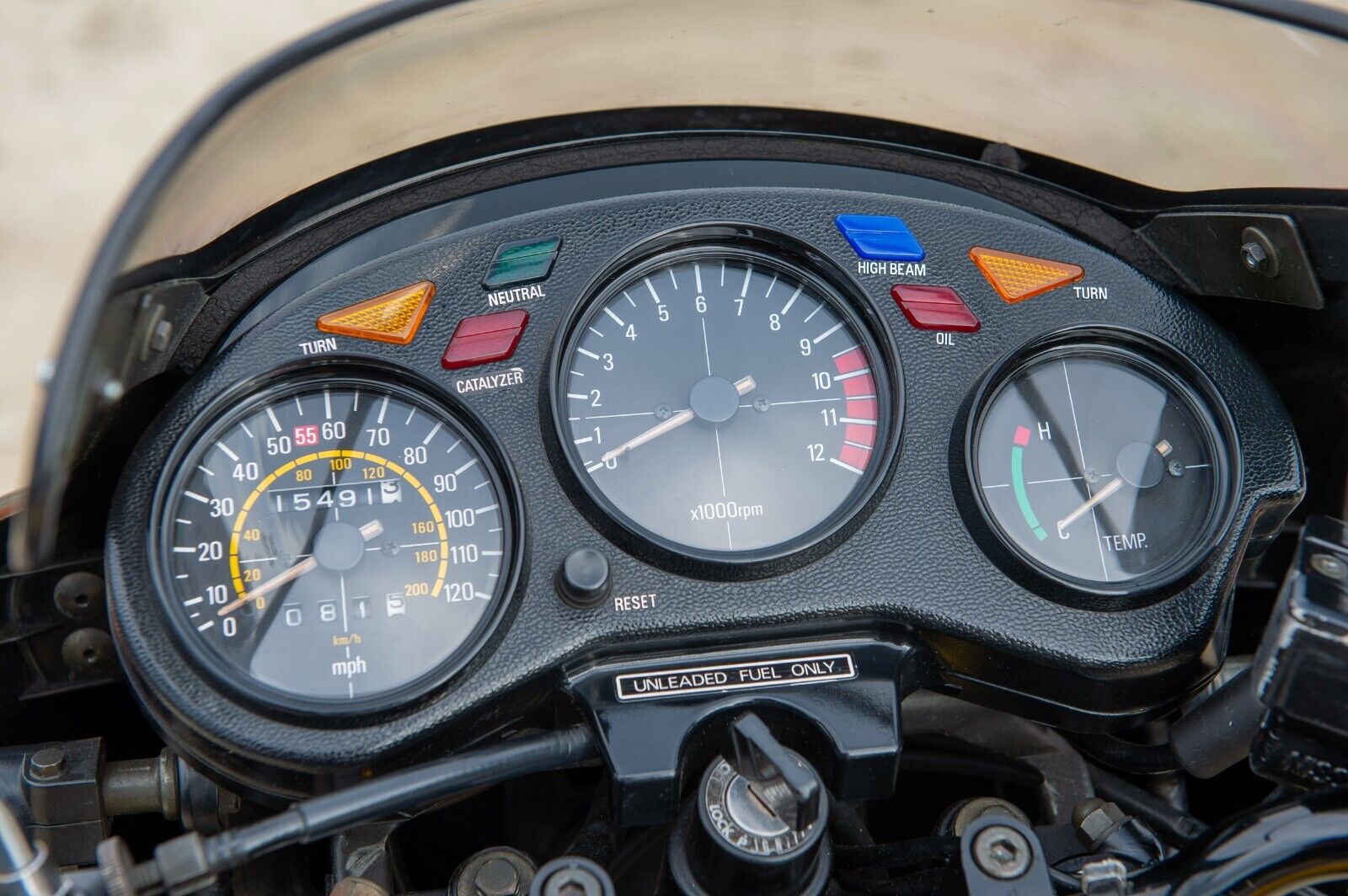 From the seller:
Yamaha RZ350L1984 Kenny Roberts Replica

The bike was purchased as non runner earlier this year. It had sat since last registration in 2016.
The bike ran when parked, but of course was parked for a reason!

Thousands have been spent to re-commision this lovely RZ. It starts first/second kick, pulls all the way to the red line and sounds as an RZ350 should. This will make a great rider, it does have some wear and tear which we have detailed. A good honest bike that just needs to be used and enjoyed. All the hard work as been done!, bid with confidence on this appreciating classic.

Clean CA title – currently registered.
15300 original miles.
More from the seller:
History: A considerable amount had been spent on the bike by the previous owner around 2015-2016 which, included engine work at RZ's Unlimited of Glendale.

Work completed includes:
Crank Rebuild
New Crank Seals
New Pistons, rings
New water pump
Y Boot & K&N
Spec II pipes
Carb jetted to suit above
Telefix Fork Brace
Stainless Braided brake lines F&R
Penske – full adjustable rear shock with remote

An RZ350 owners manual is included along with a few old receipts, showing purchases of pipes, fork brace etc.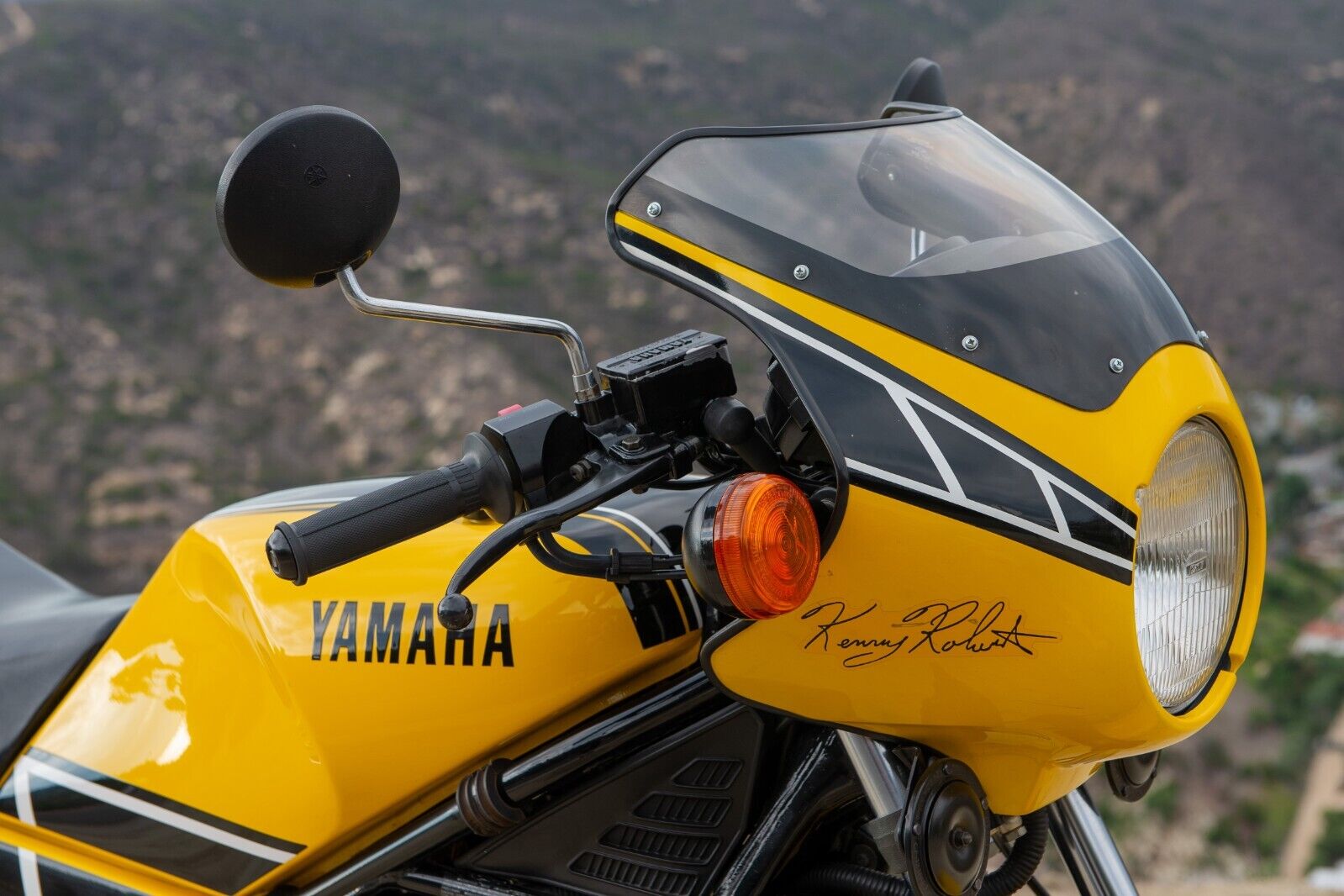 The RZ350 market remain a hot spot for bikes in clean condition. Prices are ever-so-surely climbing – especially for bikes in good or exceptional condition. This is not an NOS stock example, having been rebuilt and slightly hot-rodded with Spec II chambers and jetting. But in many ways THIS is the type of RZ you really want. Bikes that have been woken up by the cat delete and mild performance work are snappy and fun, being both lighter and more powerful than the museum correct examples. And with a relatively recent rebuild and some nice chassis add ons this RZ is ready to spread the popcorn sound of joy throughout the neighborhood and surrounding canyons. Nearly a week left at auction and the reserve has already been met, so don't miss out! This bike is well presented and beautifully photographed. Check out all of the details here, and Good Luck!!
MI