This 2007 Ducati Sport Classic 1000S has covered just 6,300 miles since it left the showroom, and has very few blemishes to show for its 10-year tour of duty. Along the way, it has been given suspension bits from RaceTech, sexier side covers and belt covers and wears a set of sticky Dunlop Sportmaxes.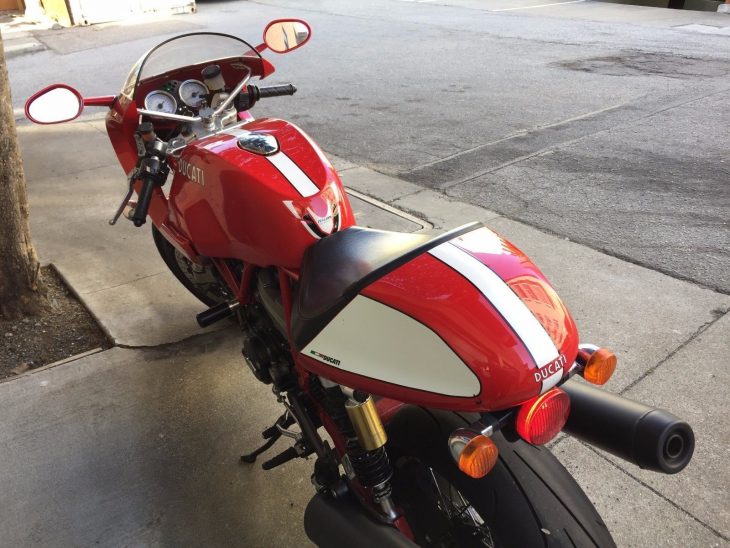 This is the first year of the faired Sport Classic for the masses. For 2007, it only came in red with a white stripe, and differentiated itself from the standard Sport Classic with the cowl from the Paul Smart edition bike and lower handlebars.
From the eBay listing:
6,300 miles, lovingly maintained in showroom mechanical and cosmetic condition. New Dunlop tires. Some aftermarket add-ons by previous owner (Race Tech suspension, sliders, covers), but otherwise original. Always garaged, never raced, no track days, never laid down.

I ride this bike less than 1000 miles per year, mostly nice weather weekends. It's a really beautiful machine – very precise, responsive, strong, smooth, powerful.

I have a vintage BMW R90S coming out of a year-long frame-off nose-to-tail restoration, and my wife will kill me if I keep both these bikes. Bike is in San Francisco; I can recommend an excellent shipper who specializes in collectible cars and motorcycles, and coordinate pickup on this end.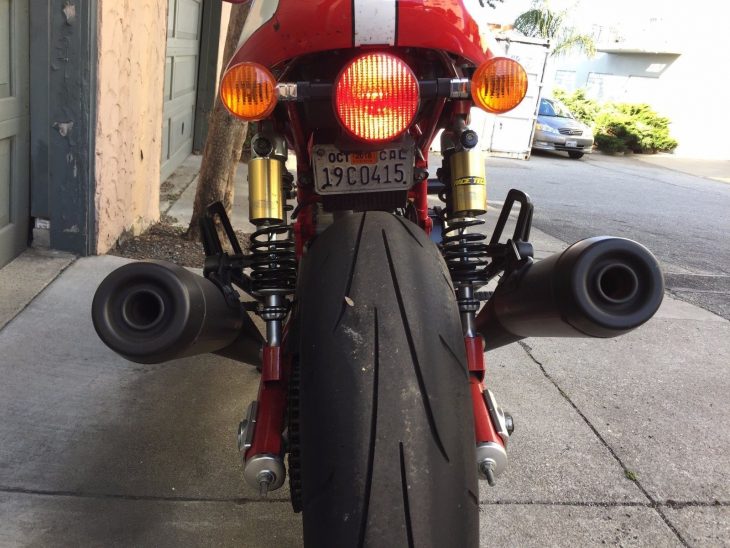 The unfettered, elegant steel structure keeps the bike on the south side of 400 lb dry, despite this model year carrying a wet clutch, dual-shock swingarm and pillion seat as opposed to its previous year's single-shock monoposto setup.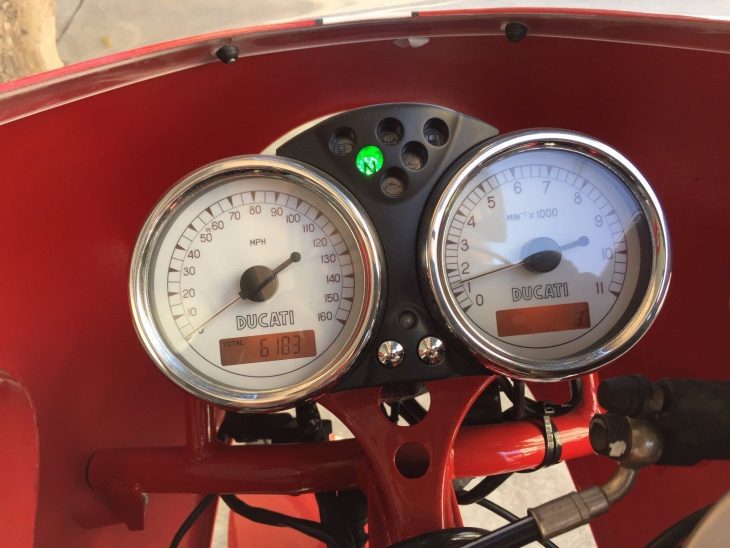 While they are not particularly rare, the Sport Classic range cuts a gorgeous profile, and they are not seen as often as the rest of Duc's mid-aughts lineup. With updated modern suspension and mechanicals, they deliver a ride that belies their styling.