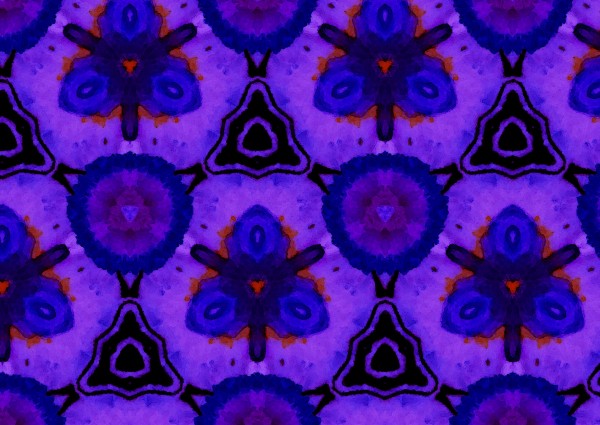 Just a few days ago, I mentioned that France has proved to be "the place" where you should look for the "Mighty" Kawa 2 stroke triples. The one pictured below is the largest capacity of all: the 750cc: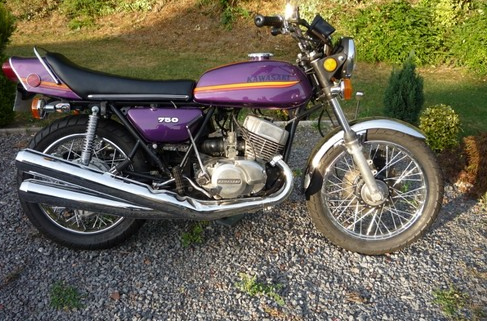 When Casey Stoner retired from Moto GP, he said he wished the championship would be more exciting. Like if a 250 hp machine isn't enough, he mentioned he would come back if, for example, they'd introduce 2 stroke 750s. Clearly this ain't what Casey had in mind, it is 40 years old to start with…Nevertheless, it is the excitement of the raw and untamed acceleration, that only a large capacity 2 stroke motor can deliver, that will get any rider wishing he had one of these in his garage.
The high handlebar of the H2 should not fool you, this is a powerful bike. Actually, those wide and tall bars might help keeping your body attached to e motorcycle when the front wheel will take unexpectedly some air…To me, motorbike riding it's all about two things:
1) freedom
2) excitement
Any motorbike in the world will give you 1) and that's why I support the acquisition of any motorized 2 wheeler, regardless of brand, specs or image. But only few bikes will give you 2) in a continuative way. I mean, the brand new models that come out every year are sure better bikes than any previous ones, but you might be soon bored with them after a few months ownership. This s why, many of us look for the "special" ones, difficult to get, maybe rare, but most of all, the ones that make our blood boil.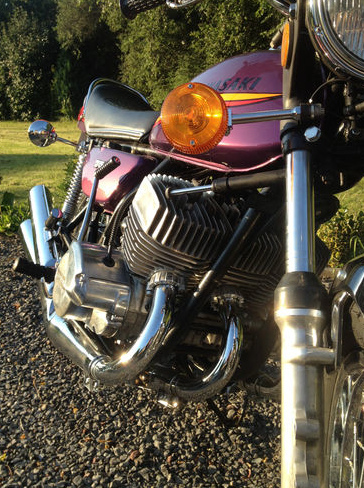 This beautifully restored purple colored triple is pure Seventies. That might not be to everybody's taste, but let me tell you, it is the combination of that Mighty engine, the sub-dimensioned frame and brakes that will get you heart beat faster. Now walk into a vintage clothing shop, get yourself an open helmet, a short and very much used leather jacket and a pair of All Stars shoes and you ready to go…Just be careful and try not to crash, as that will hurt you…for real!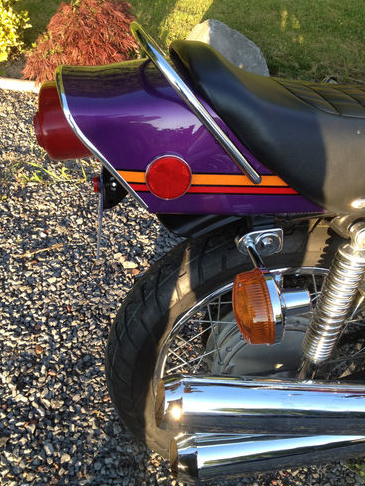 Bids are coming fast for this one, so better follow up this closely !
Claudio