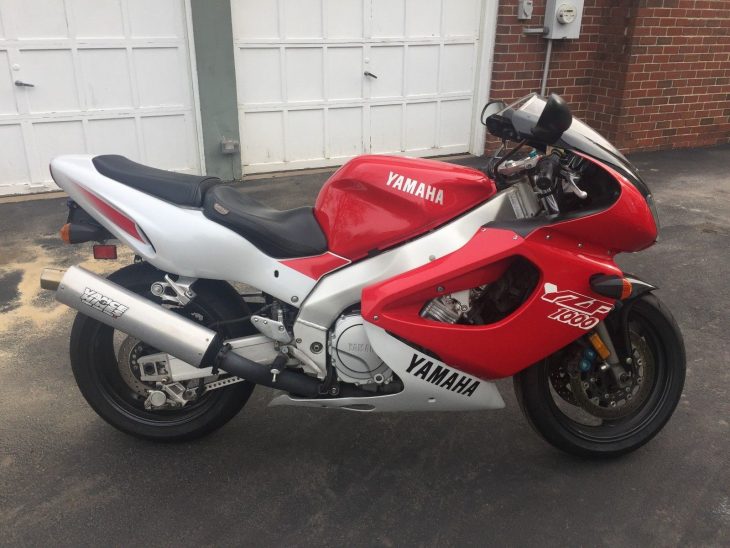 Before Yamaha dropped its lithe, world-beating R1 in 1998, it had already set the bar pretty high for itself with the YZF1000R Thunderace, which took home bike of the year honors in '97. Elsewhere around the globe, the YZF1000R was sold for seven years, stepping in as a blistering sport touring mount once the R1 came out.
In the U.S., the 1997 Yamaha YZF 1000R was a one-year only machine, bridging the gap between the FZR1000 and the R1. Never officially dubbed the Thunderace in this country, the name followed the American-market bikes, chiefly because it is the best motorcycle name of all time. Thunderace. Thunderace. The name alone is a trump card at any cruise-in parking lot peacock session.
"Oh, you bought the CBGSXR1000? Cool. I bought a Thunderace." Doesn't matter whose goes from zero to Mach Chicken the quickest anymore. Thunderace …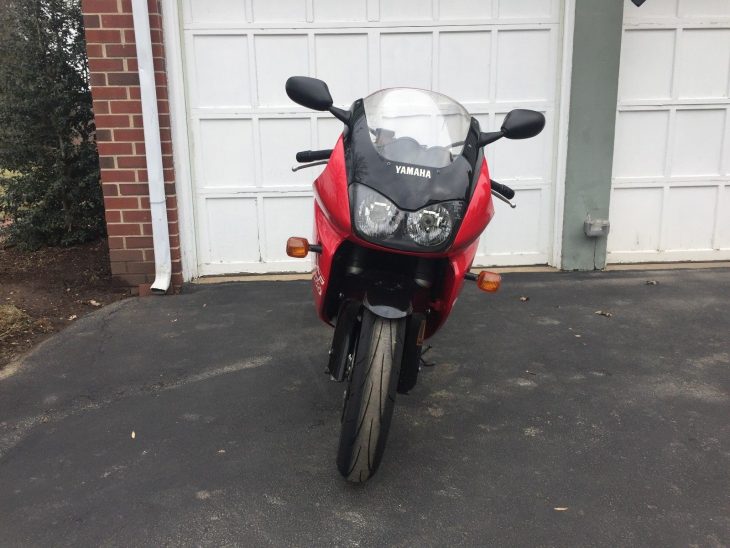 Sorry. Got a little sidetracked there. The Thunderace seen here has lived its whole life with one owner, and somehow has only covered 8,000 miles in that time. It has some aftermarket bolt-ons, but all the stock pieces are accounted for and will convey in the sale.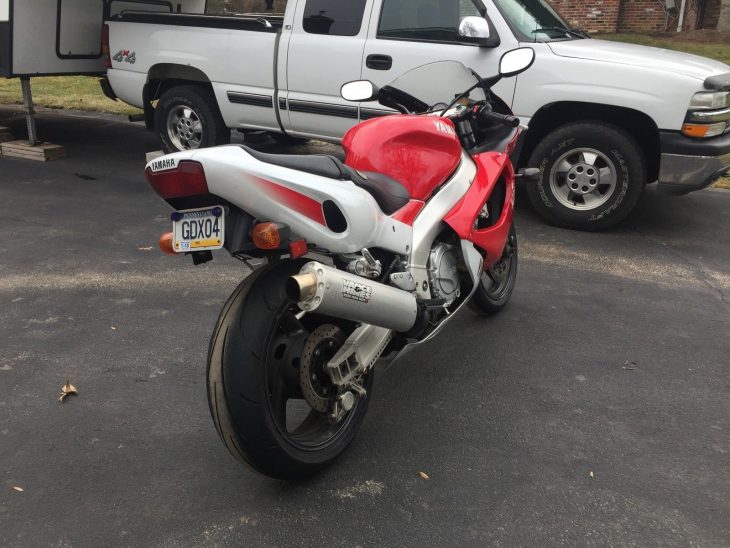 From the eBay listing:
I am the original owner of this 1997 Yamaha YZF1000R Thunderace. There is not a single scratch on the machine, it was never raced, and it only has 8097 miles on it. It won bike of the year in 1997, which is why I bought it. The tires literally have about 100 miles on them. Currently, Heli Bar clips on's are installed, but the buyer can have the original handlebars also. I have my Corbin saddle on it now, but I have the original seat, and I still have the original exhaust pipe as well. This is an absolutely fantastic motorcycle, but I need to make room in the garage and buy a truck. My loss is your gain. You may come see it in the 18940 zip code or I can ride it or trailer it to you, as long as your distance is reasonable.
With just  a $4,200 buy-it-now price, the bar for entry into a really cool one-year-only sportbike is very, very low. Jump in while you can.