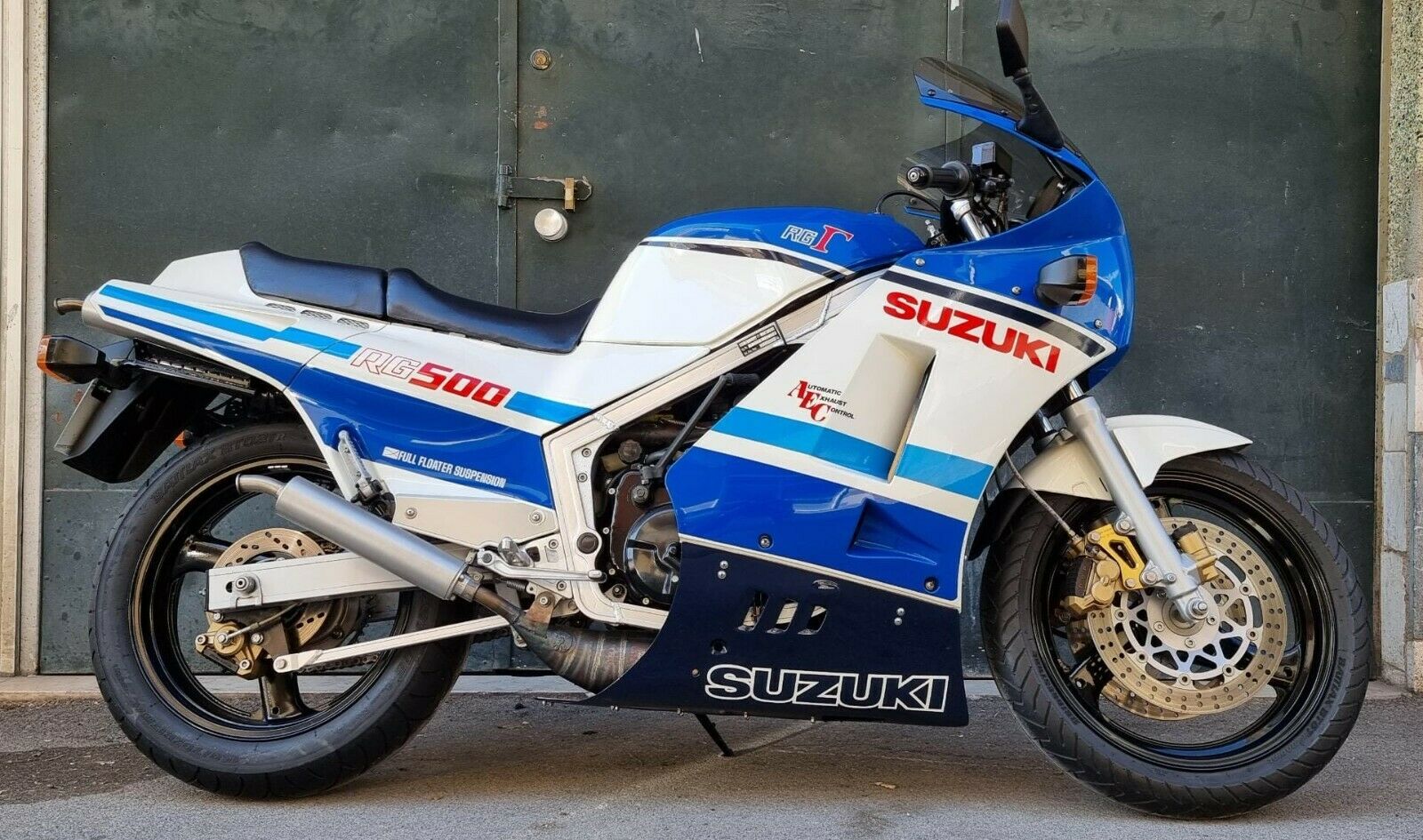 I'm not sure exactly what is going on in the sun-drenched land of fine port wines, but some amazing motorcycles are being cleared out of a collection and all are RSBFS worthy. In today's case, just on the off chance that you were in the market for a pristine RG500 Gamma with low miles, let us share some of the details.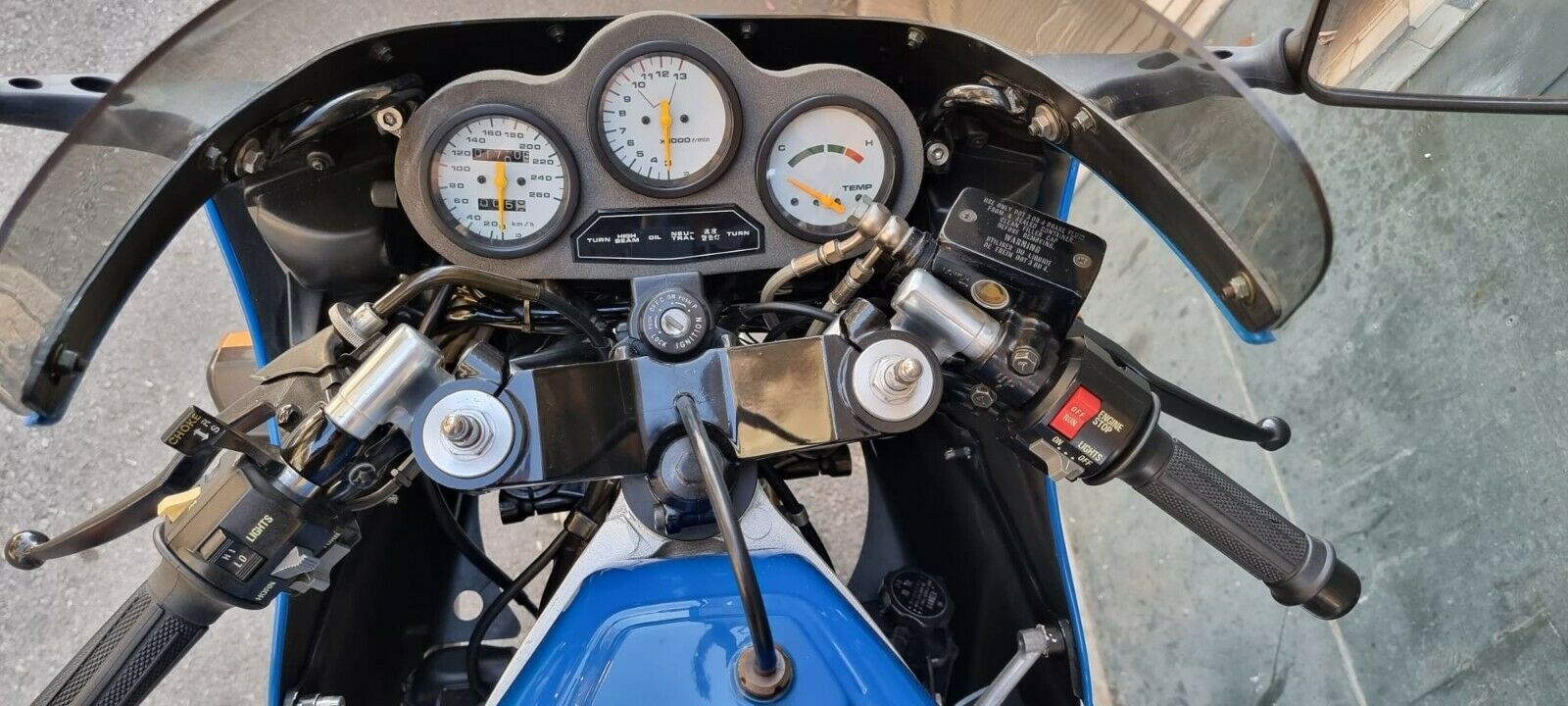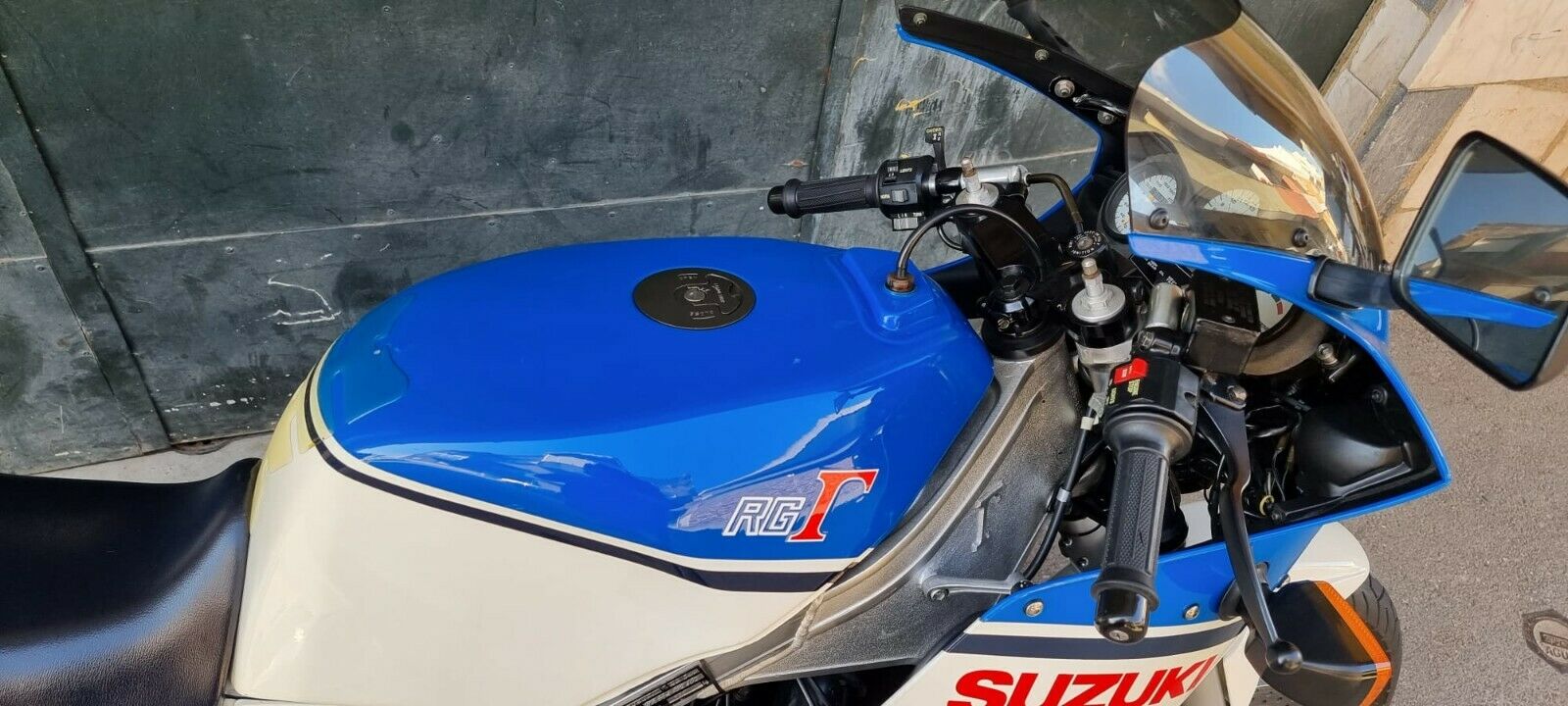 The Suzuki RG500 should need little introduction on these pages, but if you Rip Van Winkled your way through the 1980s then a brief refresh might be in order. Designed to be a 500cc GP racer for the street, the big Gamma was of two-stroke configuration and utilized a square four engine arrangement (think of it as a siamesed pair of parallel twins connected at the crank). This was very much in line with the race bike, which was long before the four-stroke days of the current MotoGP. Intake and breathing was via 4 carbs synchronized through disk valves. And since two-strokes are very sensitive to exhaust pressure, the Gamma had four independent chambers; one for each cylinder. The frame of the Gamma was box-sectioned aluminum with castings for the headstock welded on. Front forks were high-tech air-adjustable with anti-dive, while the Full Floater rear suspension made due with preload only. As was in vogue in the day, the front hoop was a diminutive 16 incher, with a standard 17 inch wheel in the rear. Figure 95 HP pushing a 340 pound (dry) package; when the tach swings above 6,500 RPM, you'd better be holding on.
From the seller:
Suzuki RG500 GAMMA, mint condition.
With only 1060 Miles or 1700 KM and year production 1985, this is a very rare bike.
Complete JollyMoto Exhausts, make an astonishing sound.
Gsxr Wheels and front brake spacer to use original caliper.
Portuguese documents.
You can see by the photos, there in not even one single scratch or dent.
Original painting and decals all over the bike.
It has 2 keys.
Feel free to ask more pictures.
Bike is located in Portugal – Lisbon, but we work with Chas Mortimer Ltd to ship bikes to UK. You can also call them and ask for a feedback – shipping price is included.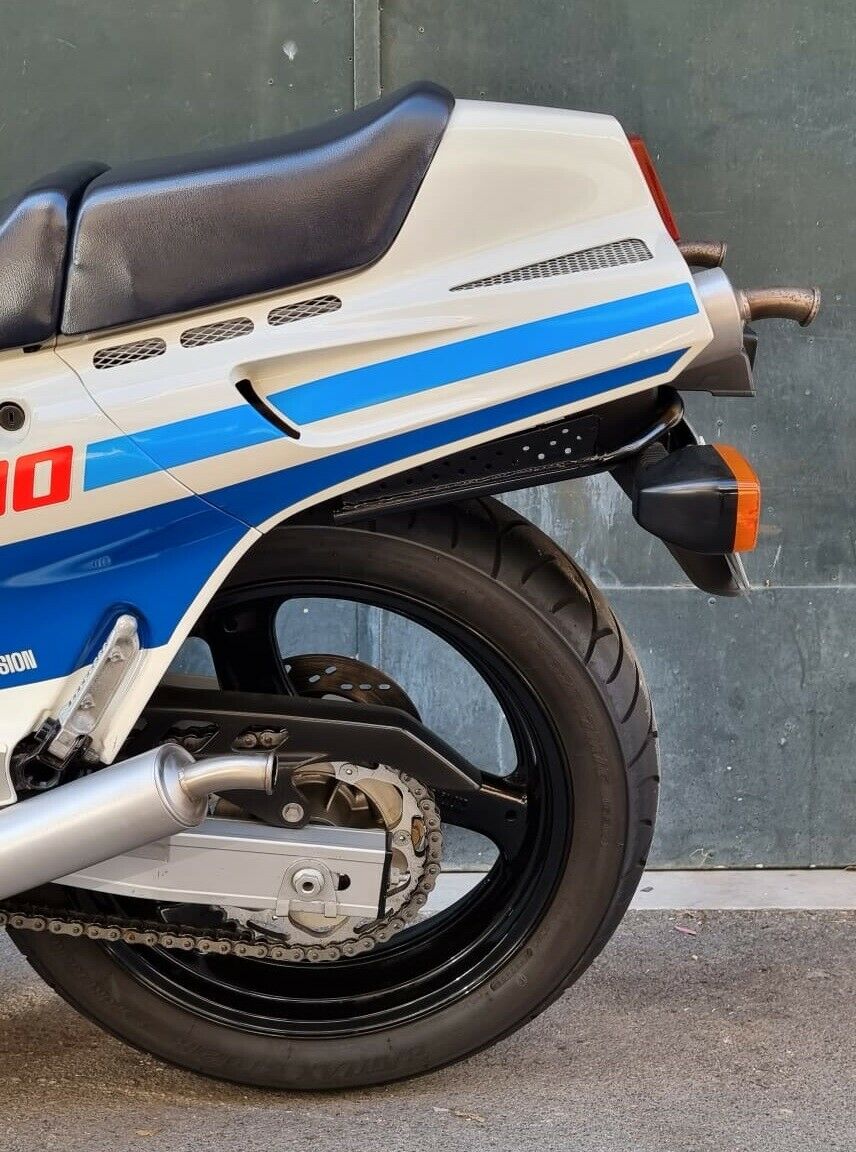 This particular example has a popular mod that does away with the dreaded 16″ front rubber. It also sports some of the ultimate two-stroke pipe porn in the form of Jolly Moto chambers. Not only do the Jolly Motos weigh less than the stock pipes, they flow much better as well. That adds a power gain to the HP column, and an additional smile factor inside the helmet. They also make a fabulous sound at full song. The rest of the bike looks to be in pretty good condition overall (based on the photographs). Asking price is $32,500 US, with the seller open to offers. These are reasonably rare bikes that do not come up for sale all that often, although we do see Canadian bikes more frequently imported in the US. Given that this eclipses the 25 year mark for used bikes, importation into many States might be easier. Check out all of the details and photos here, and Good Luck!!
MI