Warning!
This post is in our archives. Links in this post have been updated to point to similar bikes available to bid on eBay.

Mint 1987 Yamaha YSR 50 on eBay
One need only look at the price and the bidding activity to know that what these little YSR 50s lack in size, they make up for in desirability.  In barely 24 hours on eBay, the auction has pushed past $3600 with 19 bids.  I would expect that it could exceed $5000 which would be a very strong selling.  Yamaha produced the YSR 50 from 1987  through 1992.  It featured an air cooled 500cc two-stroke engine, five speed transmission and would hit almost 55mph with a lightweight rider.  YSR 50s have a strong cult following, with owners who collect, restore and race them.  This 1987 represents the first year of production and is the nicest one we've seen in a very long time.  With all of the stock bits intact or included, extremely low mileage and nearly flawless condition, the seller may end up pleasantly surprised at the final price.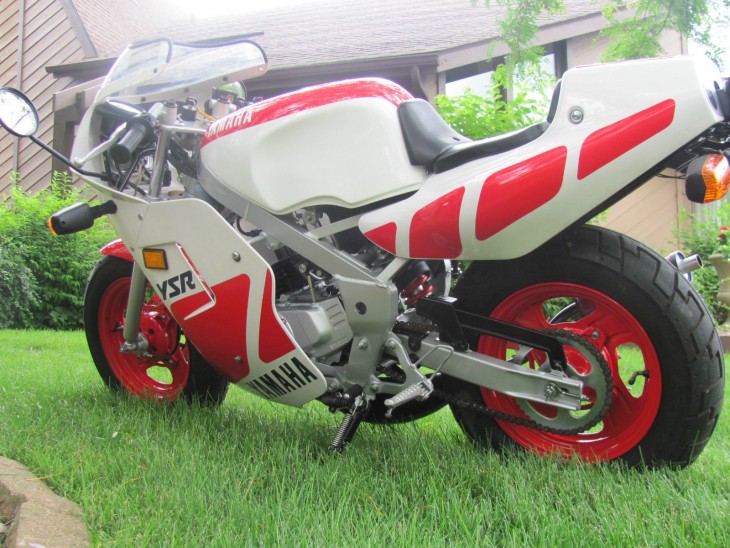 The more you look at it, the more you realize that it's probably the nicest one available.  A great many of the YSR-50s were simply viewed as toys and were ridden hard and suffered a lot of abuse.  They pop up for sale here and there, but they have almost always been crashed and rebuilt, often painted in whatever garish House of Kolors chameleon paint the owner had left over from a stretched and slammed Hayabusa paintjob.  This one is a great reminder of how cool they looked in the original colors with a nostalgic nod to the Marlboro Yamaha GP bikes of the 80s and 90s.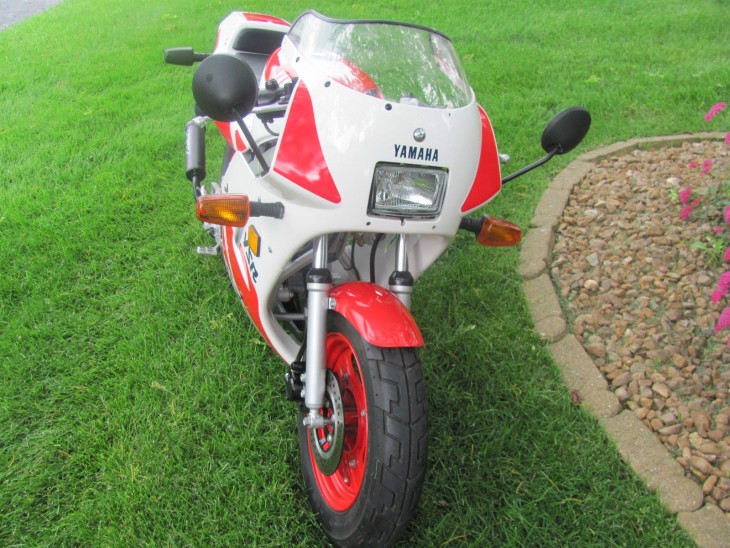 The seller has some good information on the bike that can be seen in detail at the auction listing here: 1987 Yamaha YSR 50 on eBay
First year YSR 50 that has 419 original miles in like new condition and all original. It runs great, starts on first kick, shift fine and everything works. The story with this bike is that I purchased it from a gentleman I work with who was a Yamaha dealer in the eighties. He personally purchased the bike and rode it for 407 miles before storing it away. He replaced the exhaust with a Toomey and I have the original Exhaust in the Toomey box. It includes the original manual, never used tool kit and a clear title in my name. The bike is in showroom condition and does not have any corrosion with beautiful paint. The only thing is that when he stored the bike he never drained the gas. Therefore the tank has gas tarnish in it. I cleaned it several time and have a paper filter on the gas line and it looks clean. I did thoroughly clean the carburetor and purchased a new OEM petcock. It has a new battery, new OEM air filter, transmission oil and fork oil replaced.