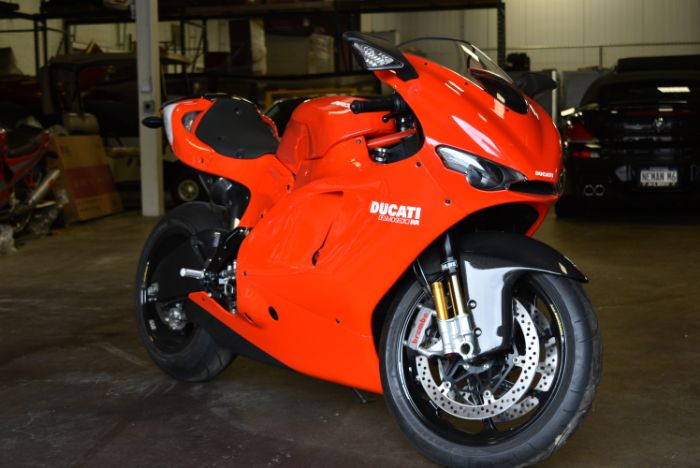 To the average sportbike addict, the 2008 Ducati Desmosedici RR stands alone among race replica bikes as the one that nailed all the details and defined the genre in a taught, carbon fiber-clad package. Honda saddled its RC213-VS with electronic nannies, a restrictive exhaust and a collectors-only asking price. Ducati engaged in no such silliness. They detuned, added lights, and slapped on a pricetag.
What's more, the Italians asked under $100k for their super-exclusive, experts-only racebike, and readily provided the few things you needed to truly go nuts. Despite their rarity, the bikes have depreciated since then, and nice examples regularly go for the same price as a BMW 3 Series. Most, that is, except this 2008 Ducati Desmosedici RR.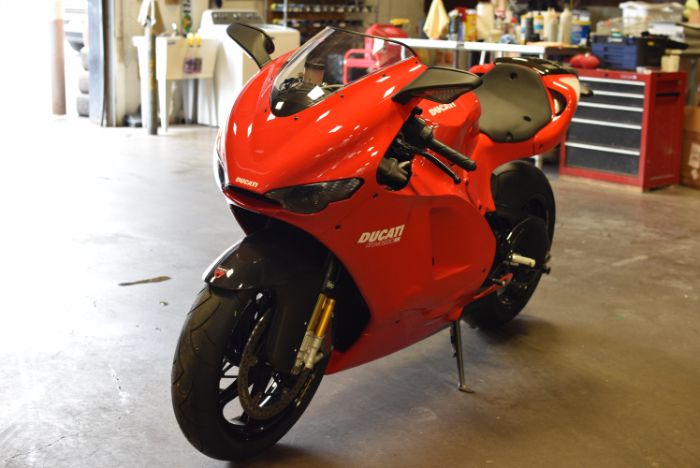 While it is extremely low mileage, comes with all the factory extras, including the more business-minded exhaust system, $90,000 is a big ask, especially considering a brand-new Desmo was $72,500.
From the eBay listing:
2008 Ducati Desmosedici RR

1 of only 299 in the United States!

1 of 1500 Worldwide!

Owner never rode it.

Now is your chance to own one of the rarest motorycles produced by Ducati

Please Teddy With any questions 7278083284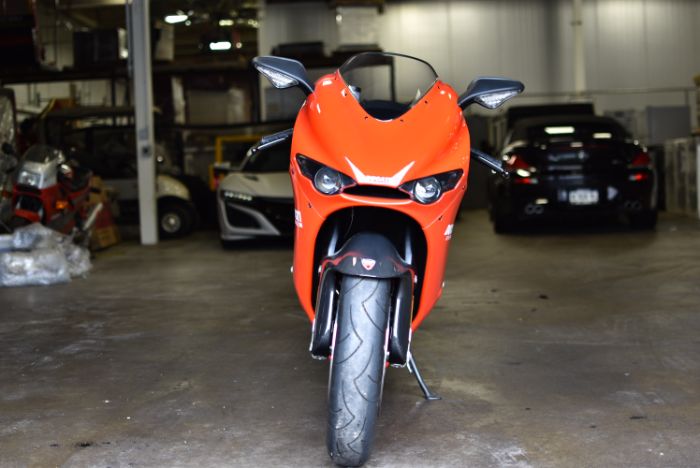 The seller provides little in the way of description, but the pictures do a lot of the talking. Check out the gallery below and let us know what to make of the price in the comments.