For some international flair, how about an Italian gem – in Italy? Bellissimo! Featuring the 851 race bike's frame and ancillary bits but motivated by a 888cc mill, the SP4 was an evolution of the Ducati Superbike race-machine-turned-street-bike that added exclusivity to the promise of enhanced performance. For those shopping for the ultimate 888, however, the SPS edition would be the top run of both the rarity and performance ladder. Still, a SP4 is nothing to sneeze at, and a fine pedigree for collection or riding enjoyment.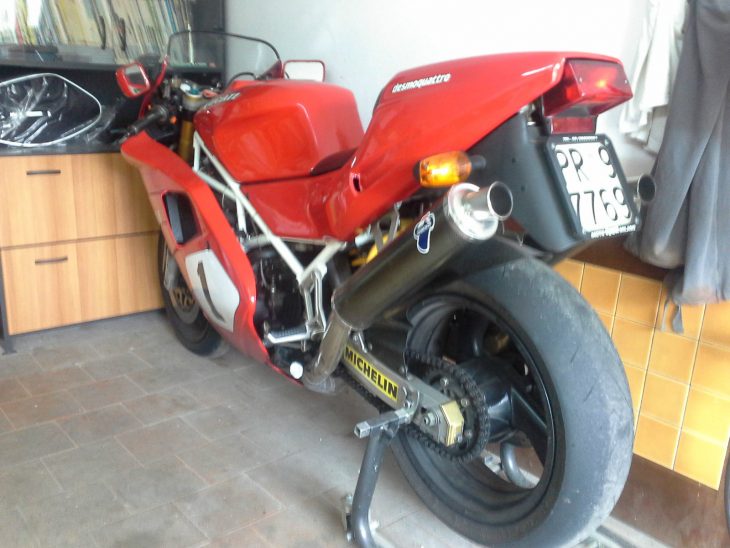 All SP4 models are single-seaters, emulating the race bike (for a two-up version of the Ducati 4-valve series you will have to demote to the 851 Strada, the lowliest of the 851/888 lineup). The standard equipment list is to be expected: Ohlins, Brembos and Termis. While generally lauded for rock-solid handling, the 851/888 cockpit is somewhat tight and confined. Aside from that restriction, the booming twin is surprisingly tractable, making good power across the rev range. The upper register of the RPM spectrum is where the 4-valve heads really come into play, and to keep up with comparable four-cylinder machines the 888 will need revs. The payout is in a song unlike any other motorcycle on earth – and one you will want to hear often.
From the seller:
Selling my very rare 1993 888 SP4, #420 completely original, in perfect running order with 18139 miles (29193 Km) on. The bike comes with all the original sales paperwork and toolkit, the bike was ridden for about a year by the original owner.

Since buying the bike I have done the following:
1. Full service, belts, plugs, oil and air filters, fuel filter and tank gaskets.
2. Full brake service, stripped and cleaned the calipers, new pads and new fluid

I'd like it to go to someone who will care for it and keep this classic on the road. Not interested in low-ball offers, don't need a quick sale. I've been watching these bikes for a long time and I have not seen a more original,SP4 anywhere in the world.

Take a look at the photo's the bike is in perfectly original condition
This bike is located in Cecina, Italy. The opening bid is $19k USD, so if you are interested pack your passport and your checkbook. The 851/888 series continue to be strong collector machines, and the relative rarity of the SP4 model certainly helps with the whole supply/demand equation. No takers on this one as of the time of this writing, but between the holidays and the big opening ask, that is not too surprising. Check it out here, and let us know what you think!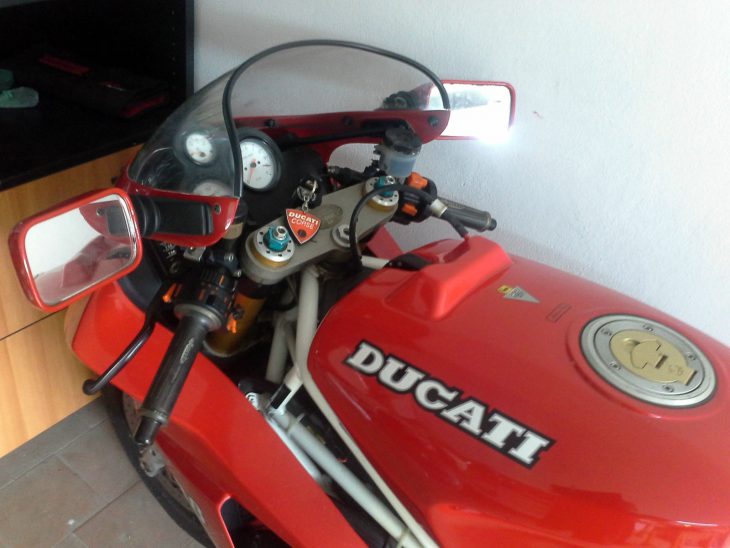 MI