Often gray-market specials re-appear on the market with just a few miles, but this CBR400RR has been loved by someone.  Never offered in the U.S., they were a staple in countries where progressive licensing required lower horsepower and speed for younger or new riders.  The model was updated in 1990 and has gear-driven cams, fresh air intake, and a race-inspired sculpted swingarm.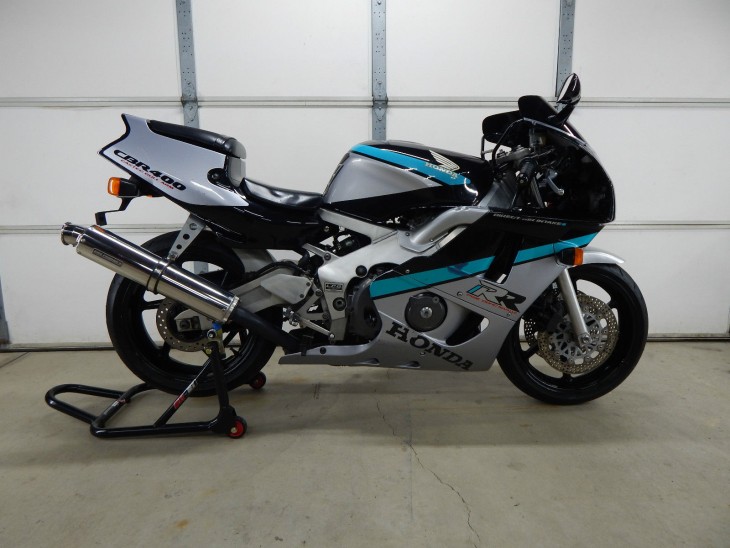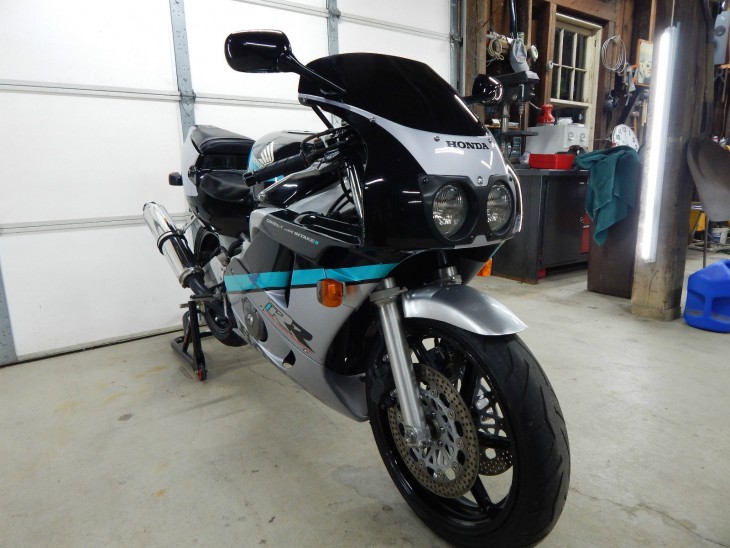 The inline four in the CBR400RR is a stressed member of the aluminum box-section frame and makes 59 hp at 12,500 rpm.  Confessing the bike's humble aspirations, the right-side-up forks are still a hefty 41mm.  The "Castec" ( aluminum casting technology ) rear suspension has the curved "gull arm" which allows the exhaust to pass under the swingarm.  Binders are 275mm front discs and single 220mm rear.  Sharp looking, from a block away you might mistake the 400 for the CBR900RR, at least until you could hear it well.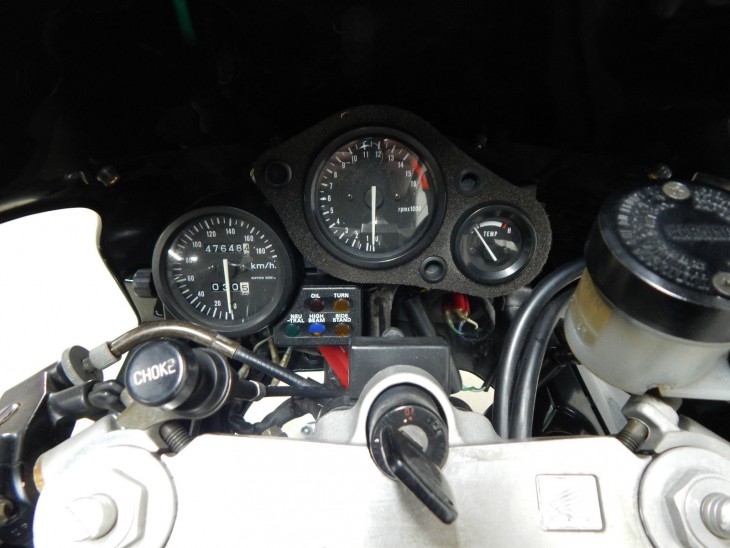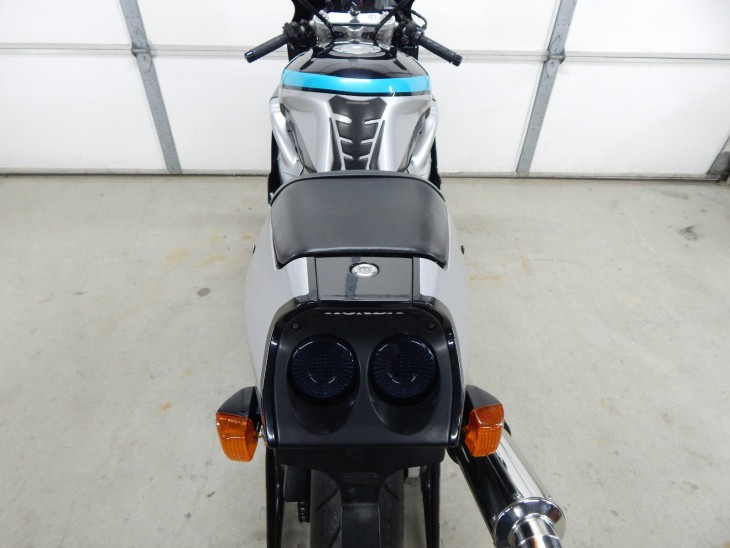 Looking much better than it should for the kms, this CBR400RR wears the original silver/teal/black livery nicely, and shows some patina but  no major mods or damage.  Plus the owner is including a full set of aftermarket bodywork.  From the eBay auction:
1990 Honda CBR400RR NC29. 47,648 Kilometers (29,607 Miles) This is a very clean well cared for bike. Fairings and body work are OEM.  Tank is excellent with original paint. I am including  after market fairing kit I had made to duplicate the originals. Seats are in excellent shape with no tears. Tires have another season left on them.  I have gone thru the bike mechanically and everything works as it should. Turn signals, brake lights, horn, High and low beams, radiator fan, Shifts and revs to redline perfectly. Starts effortlessly every time. No leaks No smoke Very smooth running. Bike has USA Title ready to transfer into your name.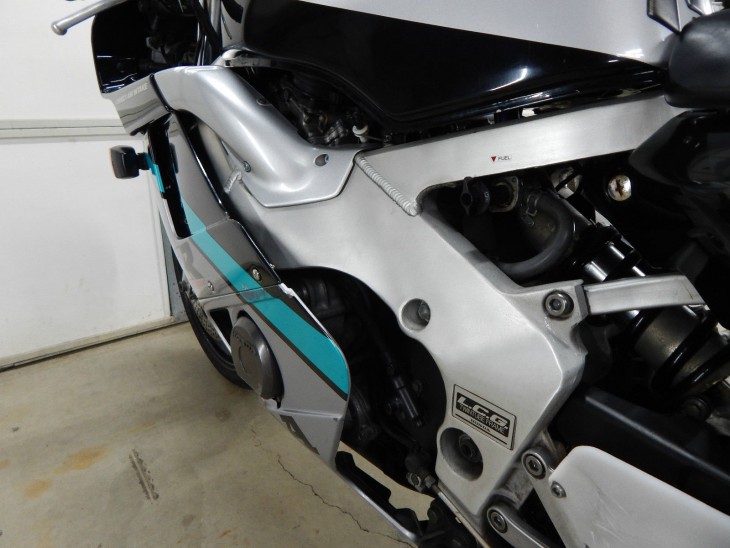 Sized as the CBR900RR's younger sibling, the 400 will be snug for an average adult ( and what kids you'd have to be to use the passenger seat ) but it is fully equipped.  But maybe for a lighter rider, or maybe junior.  With almost 30K miles and no damage, obviously somebody fit this bike well and loved revving it up – that should continue…
-donn