Previously sold at $10k, this one is back due to a non-paying bidder. Bid to win! Links updated. -dc
Always a fan favorite, a clean RZ usually sells itself. Interest is always high and prices are definitely on the rise. This is a classic machine, a legal two stroke in the US, and continues to be a unique ride despite its age. This bike shows only 534 miles on the odometer, some rash from use over the years, and is looking for a new home.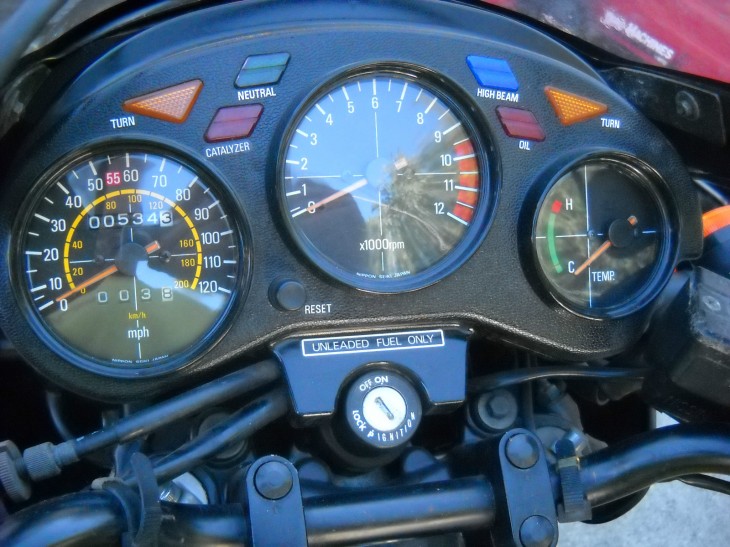 From the seller:
1984 Yamaha RZ350 Kenny Roberts Edition with 534 ORIGINAL miles !!!!

Look at the pictures closely and you will notice on the Fender, Tank, and Upper Front Fairing there are very minor blemishes other than that this thing is a crème puff head turner, Even Kenny would approve.

Ok boys here's the deal…it was kept garaged all of its life and starts on Second Kick Cold. Ridden occasionally to keep fluids fresh. Brakes are a little sticky but nothing that cant be remedied by a little service, no leaks. Engine looks really good. Aftermarket Exhaust by AllSpeed Hyperformance I do not have the originals.

Check the pictures they speak for themselves for a 29 year old collectors bike.
This looks to be a pretty honest bike. It has some blems (some considerably more than minor) but overall is what you would expect from a 30 year old used bike. So what's the catch? How about an opening bid of $9,999?! We see perfect (or nearly so) RZs top this amount, but this auction is starting out on the high side – and is likely scaring bidders off. Is this a fishing expedition on the part of the seller? Possibly. Check it out here and let us know what you think. Good Luck!
MI