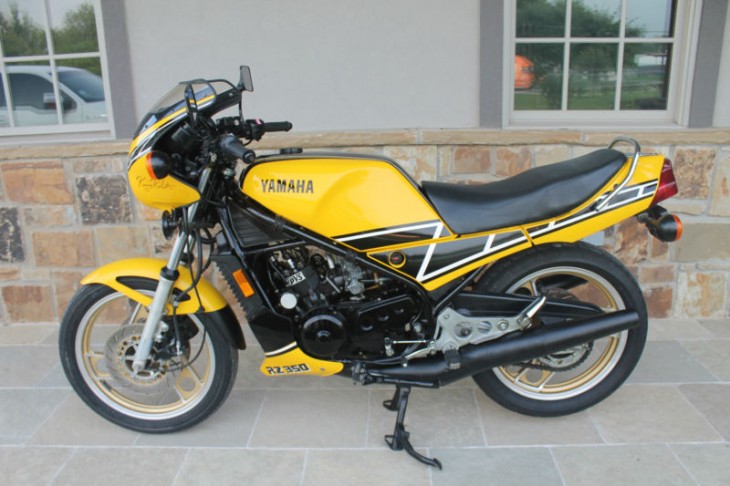 The tried and true RSBFS fan favorite Yamaha RZ350! This is a wonderful example with very low original miles and near spotless condition to match. The owner details that it's likely wearing original tires and spent much of it's life in a collection. A couple small scratches are also noted but upon closer inspection you'd be hard pressed not to describe this one as excellent. It has 3 days remaining and has crossed $6k reserve not met.
dc
from the seller:
This RZ350 is the Kenny Roberts Edition with the yellow and black color scheme. This bike is in excellent condition and runs great. Typicall starts on the first or second kick. It is virtually all original with rare non-catalytic stock pipes I purchased from RZ's Unlimited. My understanding is these pipes were sold on non US units that did not have all the EPA restrictions the US models had. They are much lighter and make the bike run much better but still keep the stock look. The gas tank is flawless and the other body panels are very close. The only minor defects are a couple of scratches on the front fender and some dry rot on the front tire (i believe the tires are original).

I purchased this bike from a collector a few years ago and just have not had the time to play with it like I thought I would. It is a rare find and I will miss it terribly.