We just saw a very nice NS400R and now we have this immaculate RZ350 with just 10 miles on the clocks.  It wasn't a powerhouse, but Yamaha's claimed 55hp combined with a dry weight of just 305lbs made for a very engaging riding experience.  As long as you keep the revs and corner speed up, it was a backroads canyon carver that could leave bigger bikes in a cloud of blue smoke when the roads got twisty.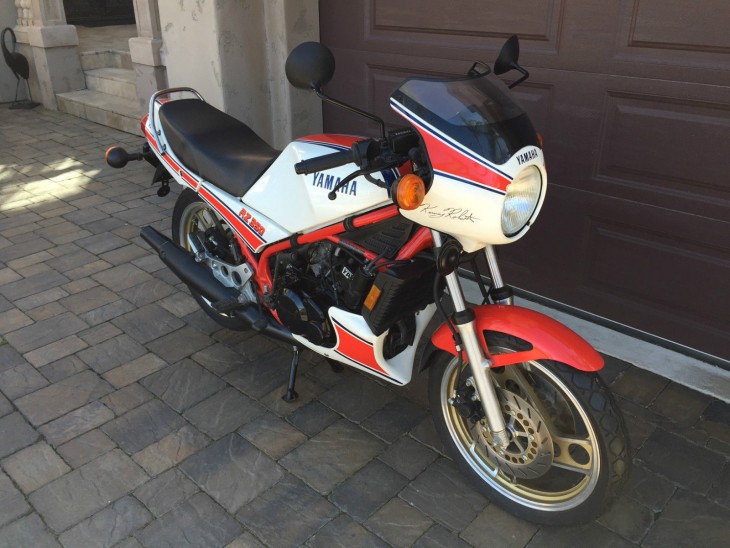 Mint Condition 1985 Yamaha RZ350 with just 10 miles!!
This particular example is sure to cause the never ending ride it/display it debate to rage on.  It only has 10 miles on the clocks and appears flawless.  This is another case where the eBay description doesn't say much, because the pictures do all of the talking, but you can read the seller's input here:
"RZ 350year 1985 2 stroke – Liquid Cooled, YPVS, TWINCompression 6.0 : 16 Speed TransmissionClassic White/Red Kenny Roberts ColoringI am not interested in any tradesPink Slip says 1985, but I am getting hit up that the tank is an 1984? it came out of the crate as is. thanks for an extra fee I can have you meet Kenny Roberts when you pick it up."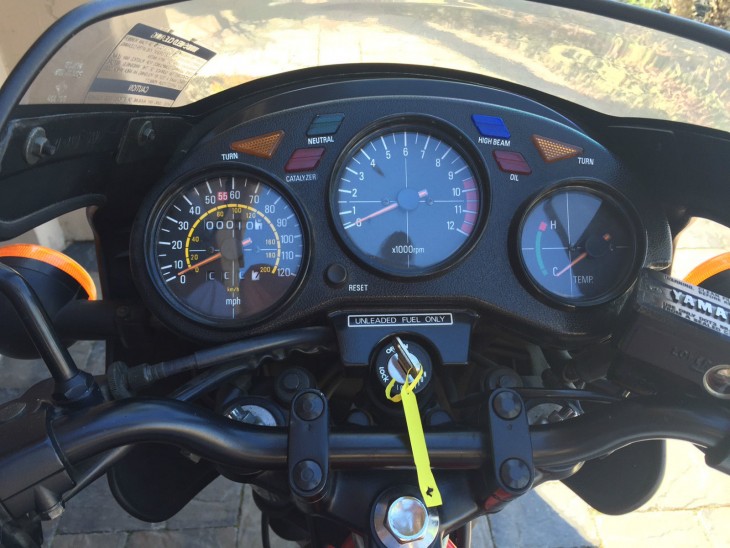 Whether it's the low miles, the fantastic condition or the flashbacks to what was the first "fast" bike for a lot of riders, there is plenty of interest.  The bidding is fast and furious and is approaching $10,000 in the first 24 hours!
-Matt M.