Here's a beautiful RGV250 in the sought after Lucky Strike livery for sale out of Los Angeles: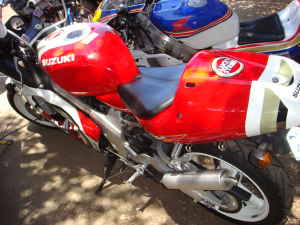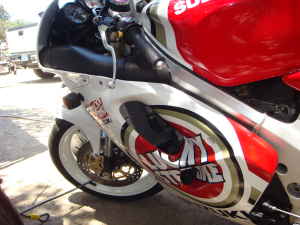 quote from seller's Craigslist posting:
Super clean RGV 250 lucky Strike Bike is Mint Mint Mint
That $13k asking price is a bit eye watering, but the pics do look like the bike is nearly brand new. What would you pay? Leave a comment!
dc
4 Responses.