2002 2002 Ducati 998
Location: Ellington,CT
Mileage: 4292
Price: $7,414.00 current bid with no reserve!
Yes sir-ee Bob! No reserve on the coolest LE Ducati ever made. How about that for your Saturday morning alert from your buds at RSBFS.com? Okay, so maybe it's not the coolest LE from Bologna for some, but for me it ROCKS!
It would have been nice if Ducati could have made it a little closer to the L&M factory racer, but as it sits it's a cool looking machine. We've beat the facts on these too death on RSBFS.com, but for those that aren't familiar with the Bostroms some of the highlights include:
– Ohilns front and rear
– B Boz signature on the tank
– More carbon fiber than Phil's shop in China
– Kewl Evel Knievelesque graphics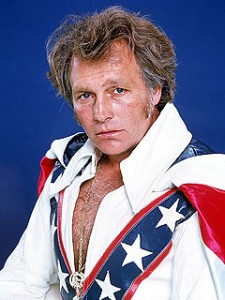 YOU ARE BIDDING ON A USED LOW MILE 2002 BEN BOSTROM EDITION DUCATI 998S SUPERBIKE.THERE WERE ONLY 155 OF THESE BIKES MADE.EACH ONE WAS SIGNED BY BEN BOSTROM HIMSELF.EACH BIKE WAS SIGNED BY BEN BOSTROM.THIS IS #81 OF #155 EVER MADE.THIS IS A ONE OWNER BIKE WITH ONLY 4292 MILES.IT HAS BEEN SITTING THE LAST FEW YEARS COVERED UP.IT HAS ALWAYS BEEN SERVICED BY A DEALER AND STORED IN A HEATED GARAGE.THIS BIKE IS EXCELLENT CONDITION AND NEEDS NOTHING.
Just for the fun of it I've included my favorite shot of Ben while giving his NCR Ducati the proverbial "Hell". I think Ben did his best work while riding for the NCR team. I've also considered having a custom suit made to look like this one….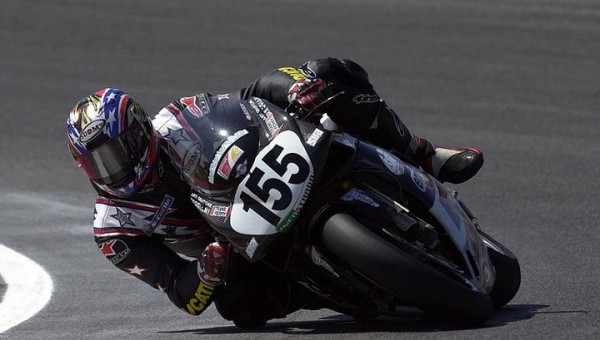 WIN or FAIL?? Either way, you can and get in on the action.
Cheers!
dd