Located in Sterling, Colorado is a very cool and very rare 2004 Honda CB50R.  Honda sold these as collectors items to remember their small displacement race bikes of the sixties; unfortunately, they also weren't street legal.  This example shows zero miles with the only known defect to be a moderately sized scratch on the front fender.  This bike would make a very cool pit bike, mini track bike, or piece of garage art.  This little bike is probably a blast to ring out on a small track.  Kelly Blue Book puts these bikes at $3120, but, let's see what the market decides–shame on the scratch.  See the eBay ad here
EDIT: Did not meet reserve at $1,852.09 on 06/19/09.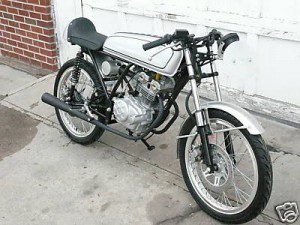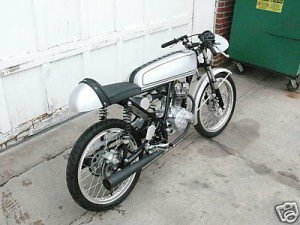 Now available in Lexington, Kentucky is another zero mile CB50R showroom new, with no defects.  See the eBay ad here.