What will 1600 $ buy you these days ?  A top of the range exhaust system, a full fairing of your beloved classic Superbike (if you can find it), an original muffler and a few extra bits…or…a little used, low mileage ZX7-R (with all of the above included !). This 1996 classic Kawa could be a great find, once you have removed the layer of dust that covers it. Clearly a sign of "no-use" that matches well with the mileage of the bike of just 22.500 km.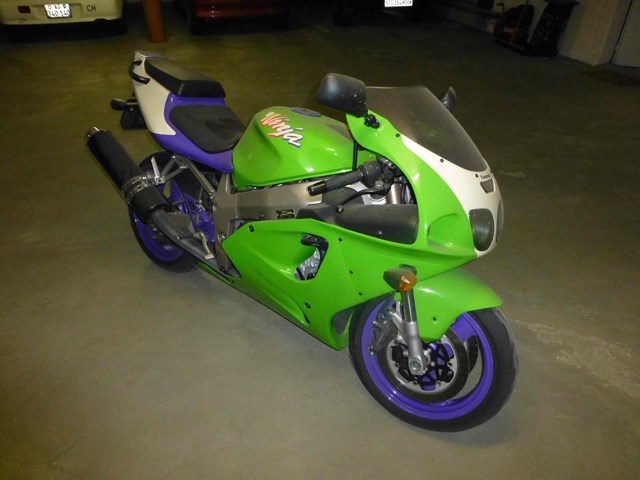 The ZX-7R is one of the most iconic Kawasaki of the modern era, and the best representative of the Ninja family. Let's not forget that the RR version of this, otherwise great handling super sportster, won a World Superbike Championship back in 1993. The last technical revision (required every 2 years for road driving in Switzerland) was done in 2004 indicating that the bike has potentially been standing for about 7-9 years. It will require a few checks and the replacement of oil, fluids, plugs, battery etc. but at this price, you'll have plenty of room before you reach the "market price" of similar full stock samples.
Especially if you plan to do the work yourself, this could be a really good deal. ZX-7R sold in plenty, but finding unmolested ones with the original fairing, muffler and indicators is not common. If interested, click on the link below.
Claudio