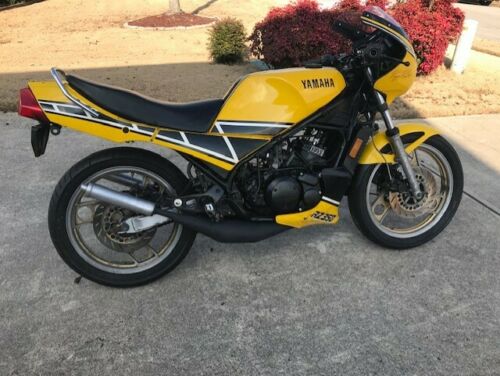 How much does star power help with motorsport sales? It helps if the figure connected with the sale is related to the vehicle in question. And in the case of the RZ350, the connection is very, very good. Sporting the signature of "King" Kenny Roberts, the RZ350 came emblazoned with the bumble bee livery that made Yamaha famous on the race track. As the last factory two stroke to be imported into all 50 US States, the RZ350 is held near and dear as a truly special bike from a bygone era.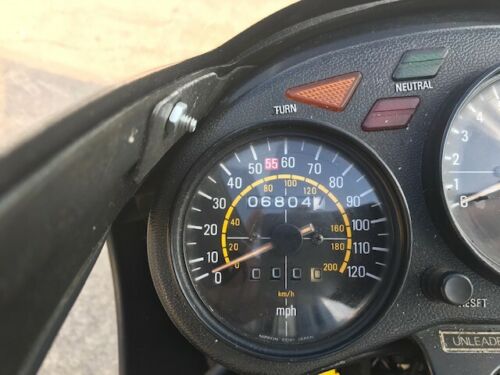 For those that have been living in a cave without AOL dial-up, let's go over the basics: Take the spiritual heart of a RD350/RD400 – namely the two stroke parallel twin – and throw go-fast technology at it in the form of liquid cooling and a computer-adjustable exhaust port that enhances the typically peaky two-stroke power curve (YPVS). For those that like to breathe, the RZ came with an exhaust system that incorporated catalytic converters and air injection to prevent mosquito fogging the street/canyon/track with bllue smoke where these bikes played. The rest of the gear was fairly conventional, including a mild-steel frame, a single shock rear suspension system and triple disk brakes.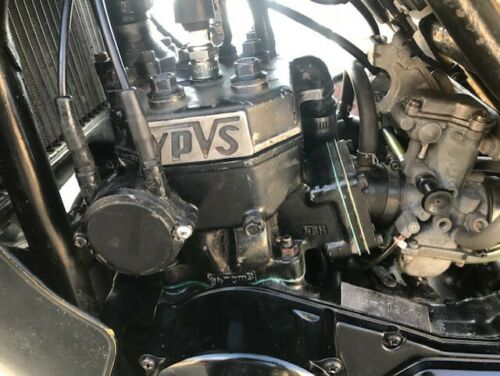 From the seller:
1985 Yamaha RZ 350 Kenny Robert's edition. The most desirable year of the most desirable color combination Yamaha RZ 350. Very low original 6809 miles. Runs well, idles perfectly, fires up first kick. Stock oil injection system remains intact. Stock carbs, rejeted for the Toomy pipes and 2 into 1 K&N air filter. It is stock bore with new high performance pistons. I pulled the top end just to inspect and check everything, replaced the pistons because I had an extra set.

This bike came from The American Pickers in LeClaire, Iowa and was on of their shows. It was purchased locally by a motorcycle collector, and I purchased it from them. I have the bill of sale from Iowa.

The bike is in over all in decent rider quality condition, it has the normal nicks and dings as it is a 35 year old motorcycle. This bike would be a great candidate for an easy restoration or enjoy as is.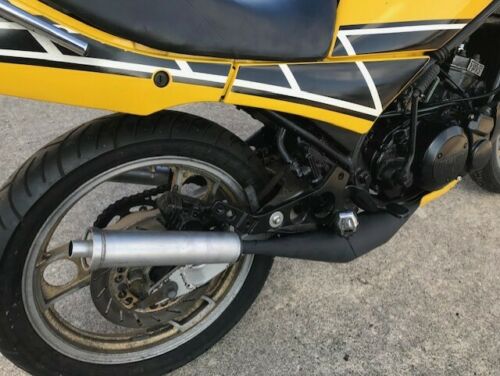 Like most RZs, this particular example has shed it's restrictive, heavy catalytic converters in favor of some old-school expansion chambers. That is one way to really wake up an RZ. The air filter mod – in conjunction with the exhaust swap – requires changes to jetting, since the motor is now able to flow more air. Racers usually disabled the oil injection system in favor of mixing oil right into the gas (again, old-school), but street riders will appreciate the ability to fill up the tank without the use of a mix-rite cup.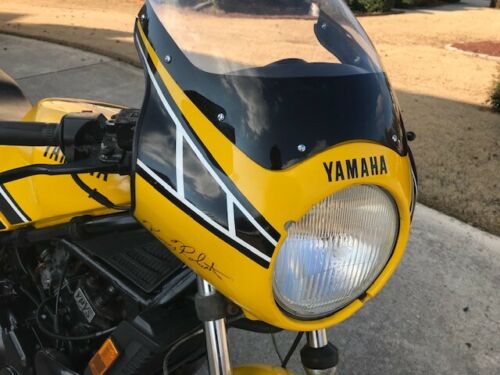 This particular bike was apparently featured on the TV show "American Pickers." I'm not really sure if that adds any value, but does prove that many people think the RZ is cool. Pictures show a bike in pretty good condition. This is not a meticulously spotless museum piece by any means, but nor is it a thrashed, crashed and trashed example asking for an outrageous price. With no reserve and a single bid at time of writing, this RZ is in the $6,500 zone – which is close to where you might expect. There are a significant number of folks watching on, though, so you might see some last minute activity on this auction. Check out all of the details here, stay safe and good luck!!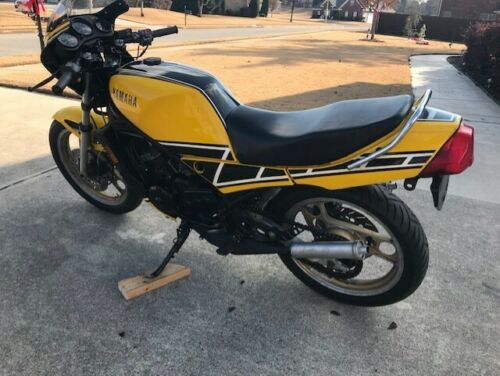 MI