How do you take a very exclusive motorcycle and push it over into the mega-dollars collector category? Star power always works. Just like Ducati with exclusive models based around Mike Hailwood (two of them!), Troy Bayliss, Ben Bostrom, Carl Fogarty and Ayrton Senna, Italian art dealer MV Agusta has celebrated Claudio Castiglioni, Giacomo Agostini and Ayrton Senna. Both the Ducati and MV Agusta Senna tribute bikes were used to raise funding for Senna's foundation to care for poor children in his native Brazil. And while other F1 racers have indulged in a bit of two-wheeled motor sports, Lewis Hamilton is – to my memory – the only current driver with a bespoke motorcycle model to his name. Behold, in all its glory, the #41 of 44 Lewis Hamilton MV Agusta F4.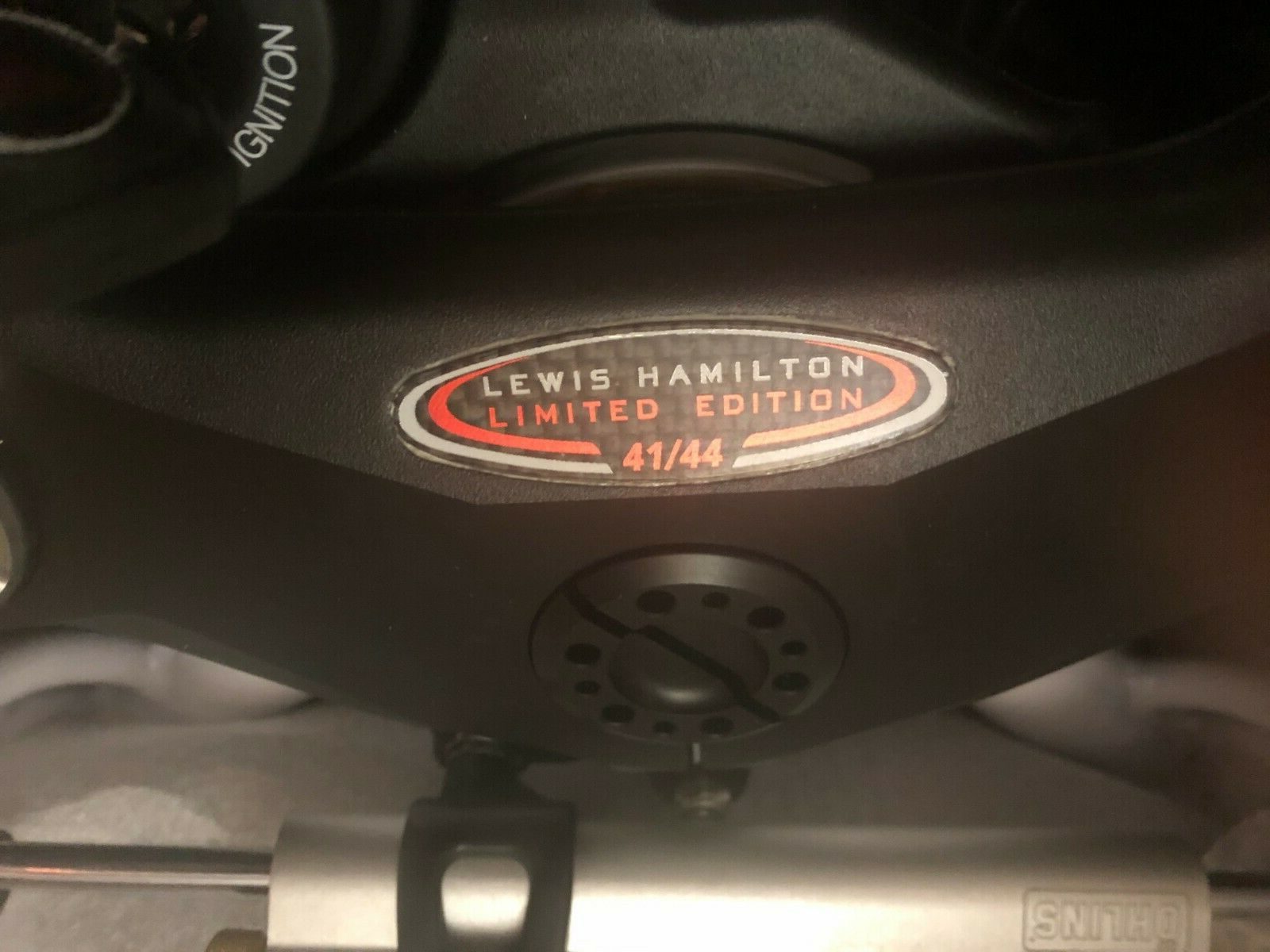 Reportedly built with direct input, only 44 units of this rare bike were built (Hamilton races the #44). The engine and control unit are straight from the top-spec RC (Reparto Corse) model, pulling 212 ponies in all – but for non street use only. If you abide by the rules and don't run the superbike spec ECU or exhaust (with Hamilton's logo and number, no less), you limit yourself to only 205 ponies. Throttle is fly by wire (no push-pull cables), which runs straight through the MV Agusta MVICS system to provide for multiple engine maps and traction control. The electronic transmission features a quick shifter as well as a slipper unit. The radial mount Brembos are also wired to a brain and offers full-race ABS and anti rear wheel lift for maximum braking capability. Tires are special Pirelli builds with a red line around the sidewall and the "LH44" logo. Slippery carbon bodywork offers Lewis Hamilton graphics, including the #44. The top speed of this 386 pound missle is listed as 302 KPH (~188 mph).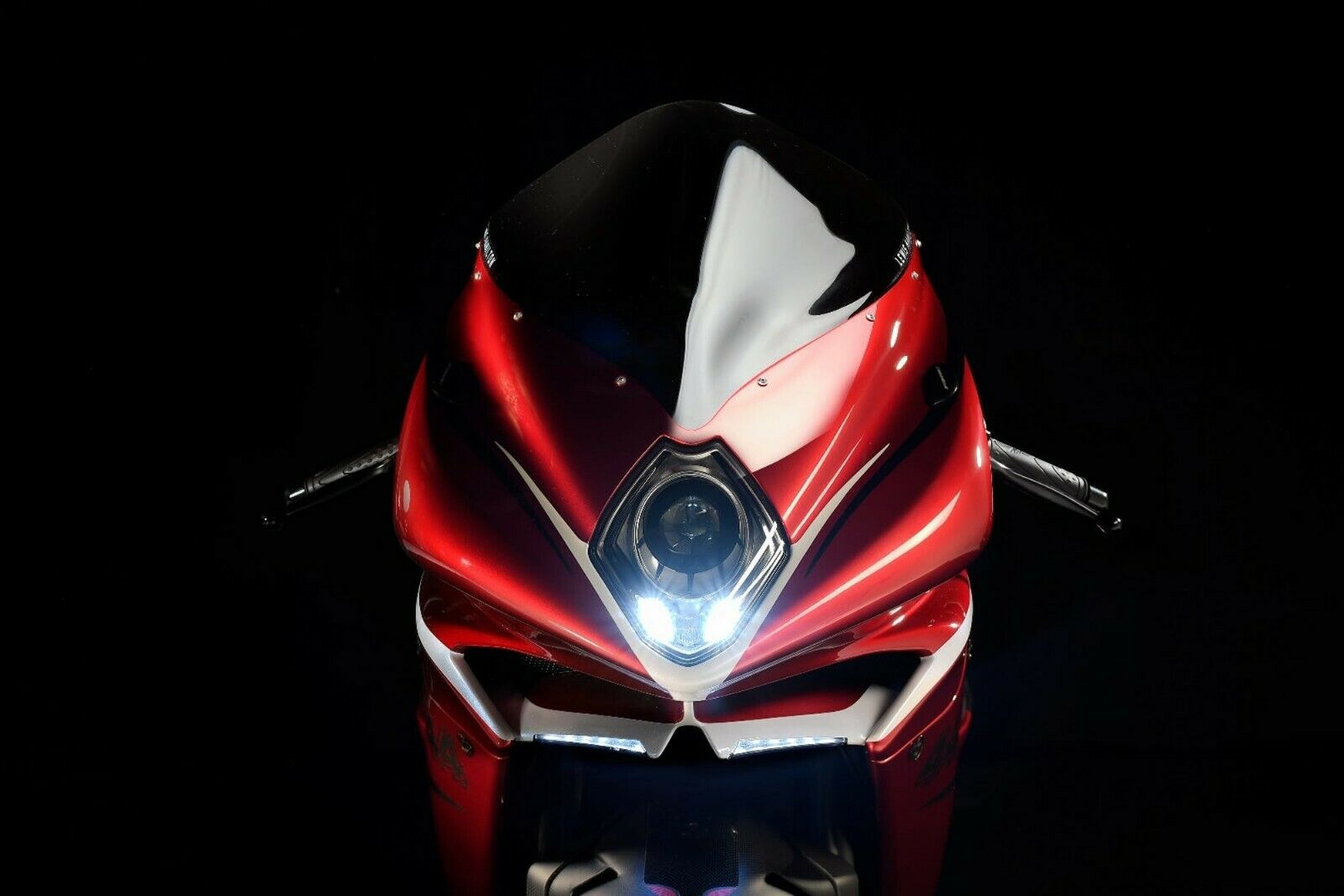 From the seller:
A very rare opportunity to purchase what is probably the only Lewis Hamilton F4 still in its crate in existence today.

This bike is number 41 of 44 units built, with Lewis himself taking three units for him and his family leaving just 41 of these incredible machines available to the worlds market.

All units were immediately snapped up, however we are particularly pleased to offer this machine for sale on behalf of our client.

NOTE: – Free Shipping via International Sea freight.
The LH44 model F4 is RARE. This is RSBFS-worthy rare, but it may not tick all the right boxes for everybody. First off, this is a pricey piece of kit – with MSRP in the $72,000 range. That is Desmosidicci D16RR territory, and you will recall that those bikes all sold quite quickly (and they continue to trade relatively strongly today). But the collector that picks a zero mile $70k+ motorcycle tends to be far different than those that covet other desirable models to ride (i.e. RC30, MHe, etc). After all, the whole purpose of this bike is to show off the LH44 branding; otherwise save yourself the $25k and pony up for the F4 RC and ride the wheels off of it. It won't be as rare, but is every bit the LH44 equal in terms of street (or on track) performance. But if you are collecting to fill an indoor, climate controlled, hermetically sealed parking spot, this might be your bike!
With only 44 pieces available world wide and Lewis being a glutton and claiming 3 units, there are really only 41 bikes still remaining in this very exclusive collection. Today's example is purported to still be in a crate according to the advert, and is located way down under in Christchurch, New Zealand. That is a long way to go for a US buyer, however with such rarity I'm sure prospective buyers are simply happy to find one on the open market. Asking price is $67,905 USD. It's not often that one would think an asking price of that amount is reasonable, but its not often you can score a rare and collectible bike still new in the box at lower than MSRP. Are you looking for a bargain? International shipping is INCLUDED, and the seller is open to offers. I'd prefer more pics of the actual bike rather than MV Agusta promo shots, but there is enough there to indicate this bike is legit. Check it out here, as you won't likely be seeing very many of these around. Good Luck!!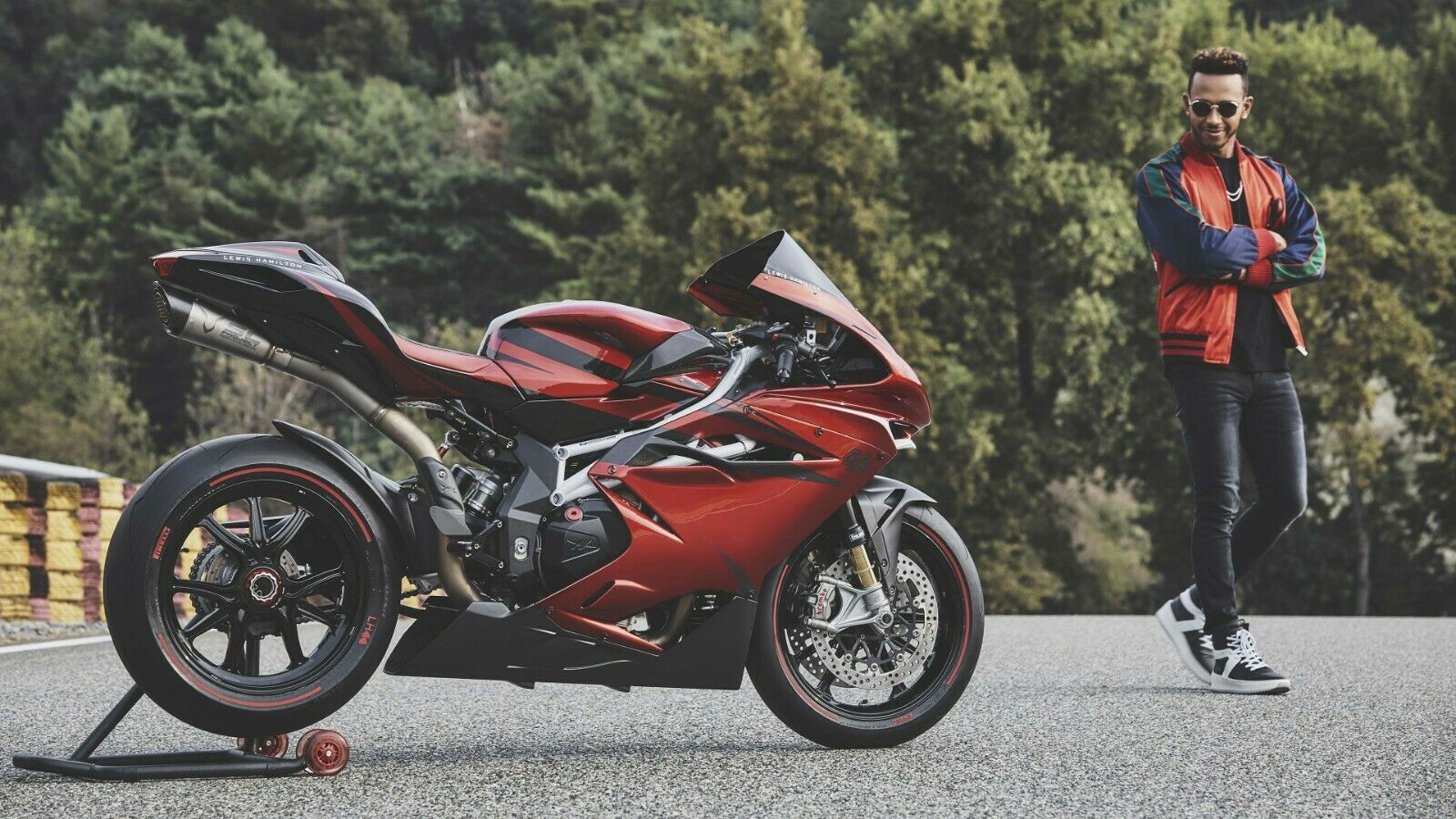 MI