For Sale: 1993 Ducati 888 SPO Superbike
Are you impressed by the current crop of 1198 Superbikes? How about the 1098? 999? 996 or 916? If you answered "yes" to any of the above questions, you have this bike to thank. That's right: The performance and success of this desmoquattro, fuel-injected Ducati 888 SPO made future Ducati Superbikes possible. It didn't hurt that that bike was gorgeous:
The 888 SPO (Sport Production Omologato) was only available in limited numbers. It is estimated that only 400 Homologated street units sold between 1993 and 1994. These homologation units qualified the 888 for competition in World Superbike for production-based machines. Only 300 units were 888SPO, with the final 100 units receiving the "888LTD" designation. Any way you cut it, the 888 is one rare machine.
This particular bike appears to be in great shape. It has slightly higher mileage than a lot of bikes of this eschelon with 16,236 miles, but at least the new owner will not have to fret about putting time on a zero-miles bike.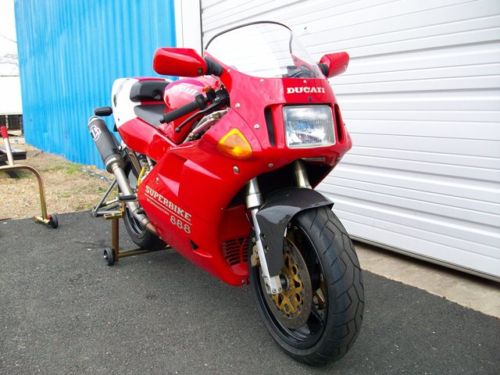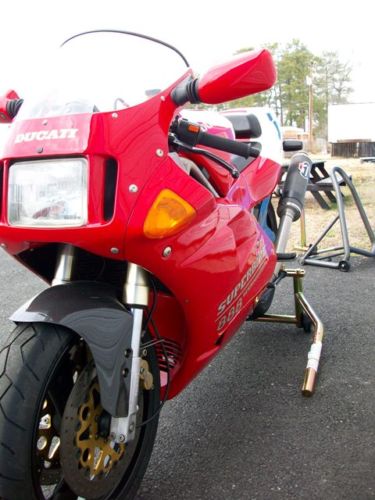 From the seller:
I am proud to offer one of my all time favorite motorcycles for sale. I am a factory certified Ducati mechanic and have performed an extensive service including but not limited to: Belts, Valve adjustment, throttle body sync, fuel filter, Engine oil and filter, steering head bearing lube and adjustment, swingarrm and all critical fastener torques, forks. Bike performs like new!!!!!!!!! New ohlins steering damper, carbon hugger, carbon front fender, carbon guage surround, spiegler s/s brake and clutch lines, throttle meister, carbon slip ons with Ferrachi chip, 101 rwhp on our Dynojet Dyno!
Are you drooling yet? If not, perhaps you should check your pulse!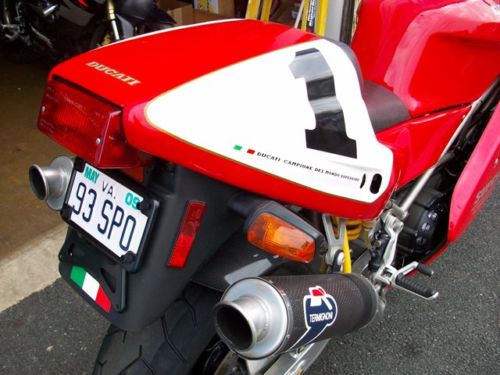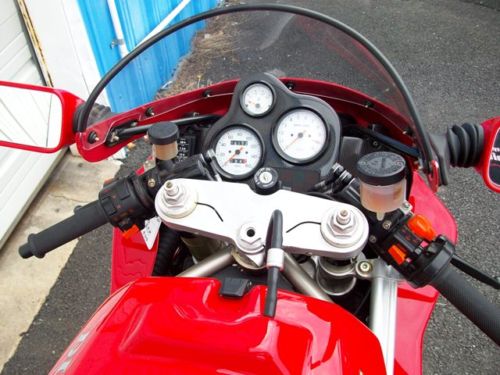 This bike is for sale right now, and the auction time is running out. This is your chance to not only own a significant piece of Ducati history, but a fantastic work of art as well.
MI