About halfway between Doug Chandler's team Muzzy AMA championships and Jonathan Rea's string of WSBK titles, Kawasaki was making their way back to superbike fame in the mid oughties.  Here's a 175 hp ZX-10R with a slick 90's livery and lightweight side exhaust.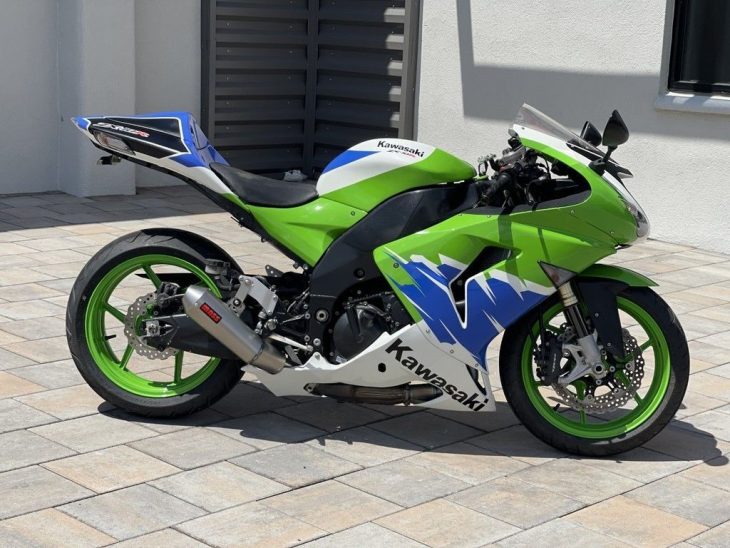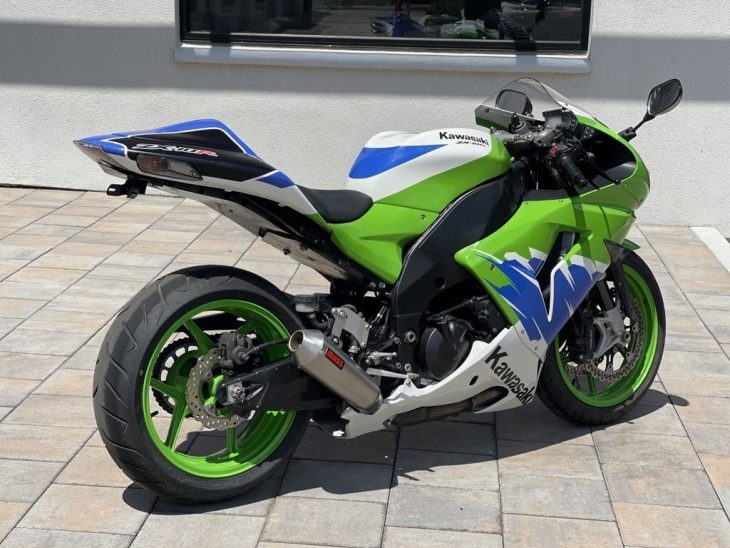 Kawasaki had developed the ZX-10R from the 9oo a few years before, but the 2006 update focused on racing success, with a smoother transmission, slipper clutch, and better brakes thanks to individual brake pads for each caliper piston.  The dual mufflers needed extra volume and hung outboard of the pillion.  Twin alloy spars hold the engine from above and behind, keeping the package as slim as possible.  43mm is the dimension of the four throttle bodies as well as the inverted cartridge forks.  Super-clean conformal turn signals might have been a designer's thesis project.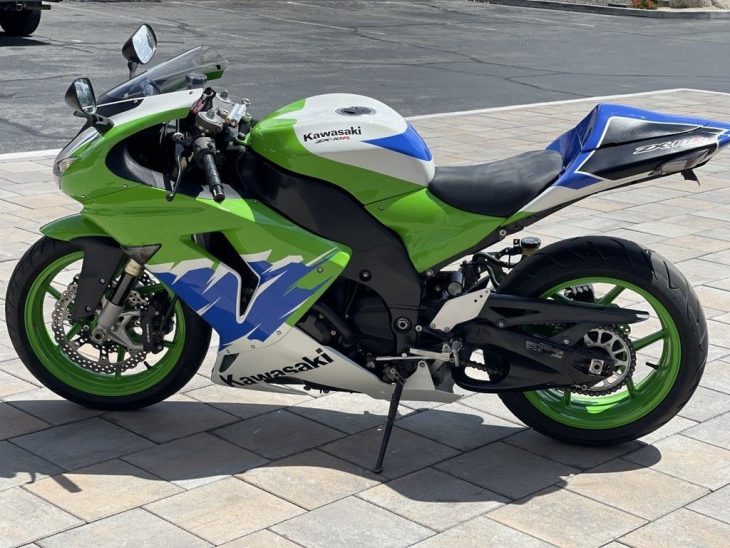 Most often seen in your choice of primary colors with black trim, this ZX-10R has sharp retro paint that riders of a certain vintage will appreciate.  Often a custom begins with some damage history and a close look at the throttle side shows some support for that possibility.  Not seeing any other particular marks, and the tail is lightened considerably by the single Mass Moto exhaust.  Normal for EuroCycle in Vegas, comments or history will have to be had over the phone.
Rather more modern than an actual 1990's Kawi, the ZX-10R still pre-dates any electronic conscience, so with 175 hp the rider should know their stuff.  Even more so when concave tank almost invites the rider to tuck in behind the windscreen and push it a little.
-donn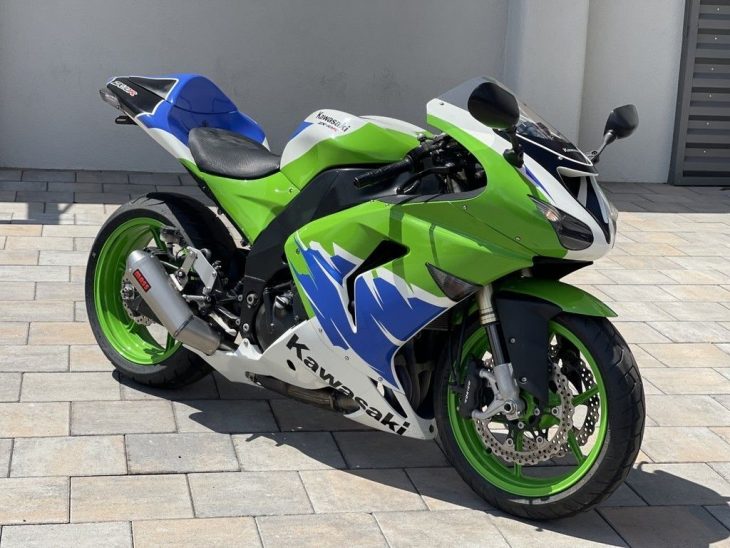 5 Responses.