Kawasaki threw a spanner into the manufacturer ID-by-color system with this black and gray metallic harlequin.  The green was for guys who wanted you to know they were on an H2 Ninja, a lower-cost challenger to the RC30 in the race-on-Sunday-sell-on-Monday sweepstakes.  This example had a couple of close shaves but has been studiously rejuvenated.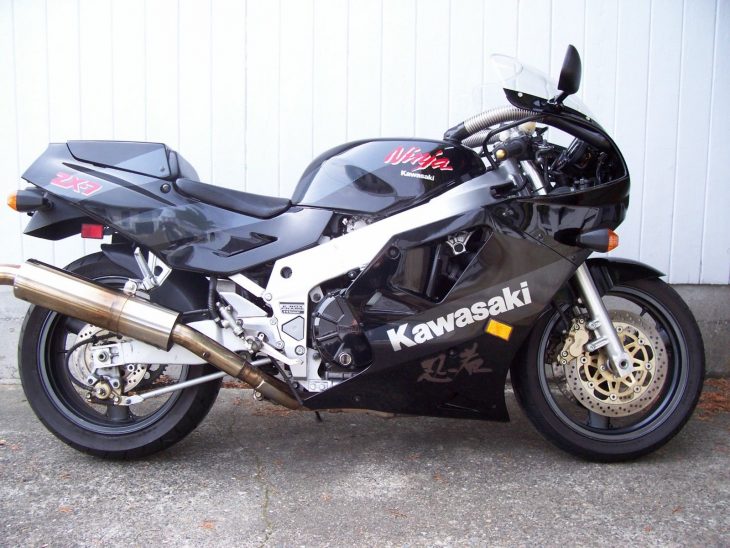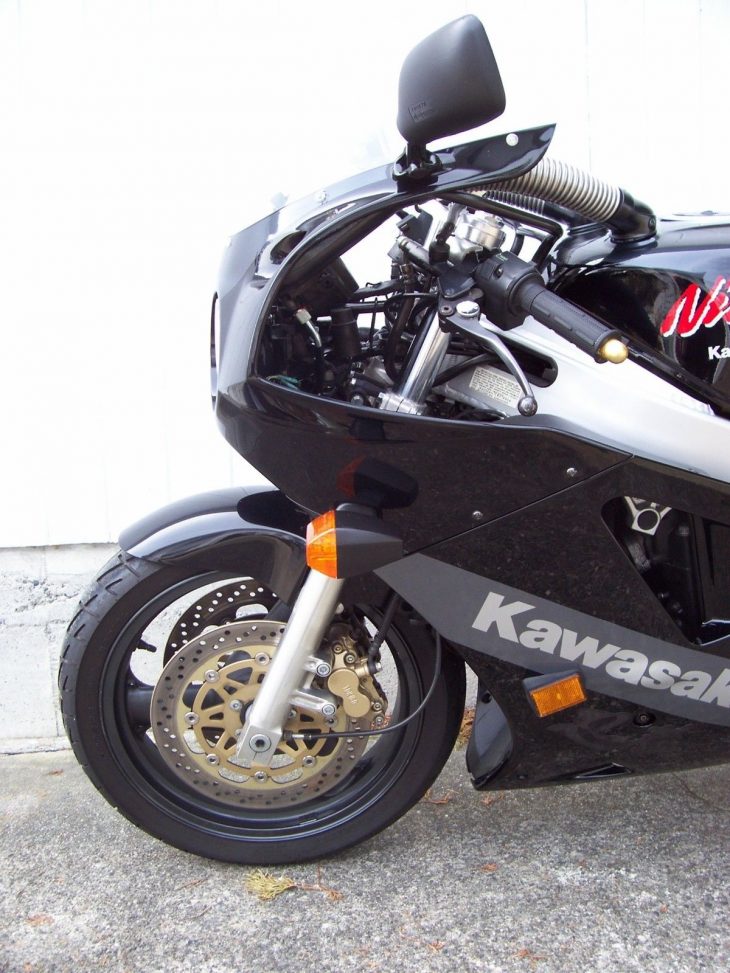 The ZX7 was Kawasaki's passport to the AMA Superbike Championship with the RR variant, but the base model H2 had great power with the 748cc four supplying 107 hp.  The CAD designed twin spar chassis was massive and supported fully adjustable Uni-track monoshock and the last year of 43mm right-side-up forks.  The flex tubes supplied fresh air to the updated engine, and countless vacuuming jokes.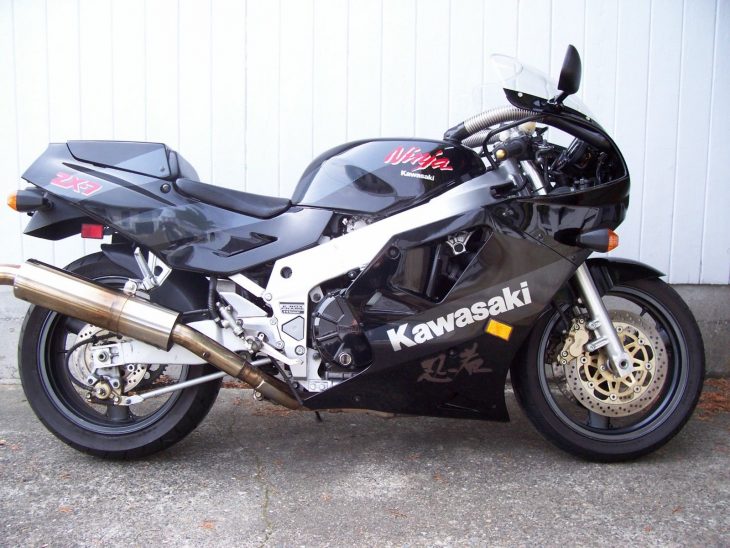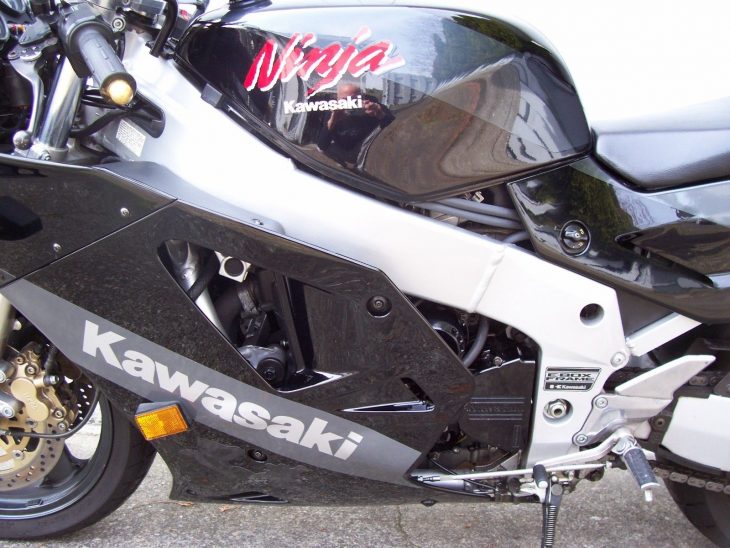 The owner has put improved running with a jet kit, and battled the NLA demons of the water pump, bodywork, and exhaust shields.  Each repair found a way forward, looking good except for the exhaust which cries out for a NOS Muzzy.  From the eBay listing:
Given the bike's age and mileage it has survived exceedingly well. The finish on the alloy parts, the painted engine cases and wheels and, of course, on the plastics is very nice. There is a small, chafed area in the paint atop the tank; aft and to the right. It is responding to hand polishing with Maguire's #6 Polish/Wax and gets better every time I go after it. There's one of those clear adhesive paint savers on the back of the tank which seems to have protected the paint as it shows some scratches. Every time I walk up to the bike, it puts a smile on my face; it is a very handsome motorcycle and I'm sure I'll miss it when it's gone. As seen in the pictures, all the original pieces are there; windshield, grips, levers, reflectors, exhaust, solo seat cowl, tool kit and Owner's Manual. The guy who owned the bike before me obviously cared for the bike, (despite the drop…but it's happened to all of us, right?) while not being shy about riding the thing; it looks like a much lower-mileage bike.
Doug Chandler and Scott Russell combined for four AMA Superbike crowns in the 1990's, the road machine close to the racer at least with precise handling, a tough riding position and hard suspension.  The overall stock appearance works in this Ninja's favor, and the monochrome livery is a quiet attention-getter.  The owner states that the ask is just that, and the Make Offer button is ready…
-donn