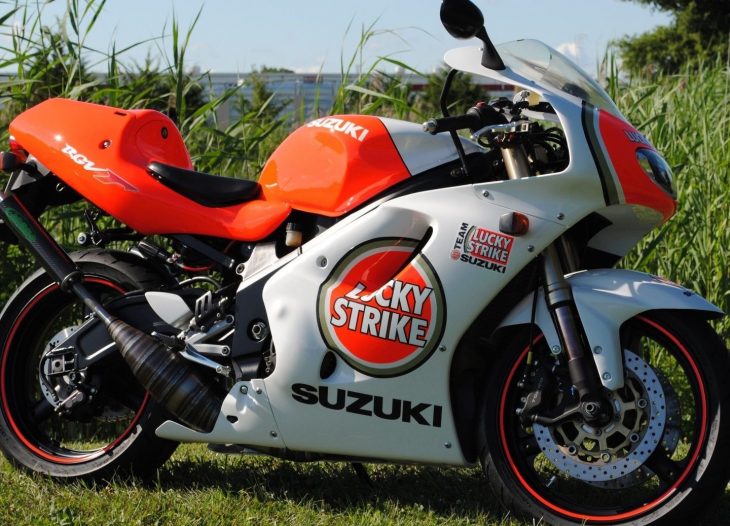 Suzuki gave the RGV250 a masterful re-design before the second-to-last year of production, with a new 70-degree two-stroke twin, and a lot of Grand Prix thoughts.  Never imported to our shores, the RGV250 was a domestic and progressive-license machine, and in its Sports Production variant, a race replica.  This owner has legalized and re-furbished his Gamma with modern forks and Lucky Strike graphics.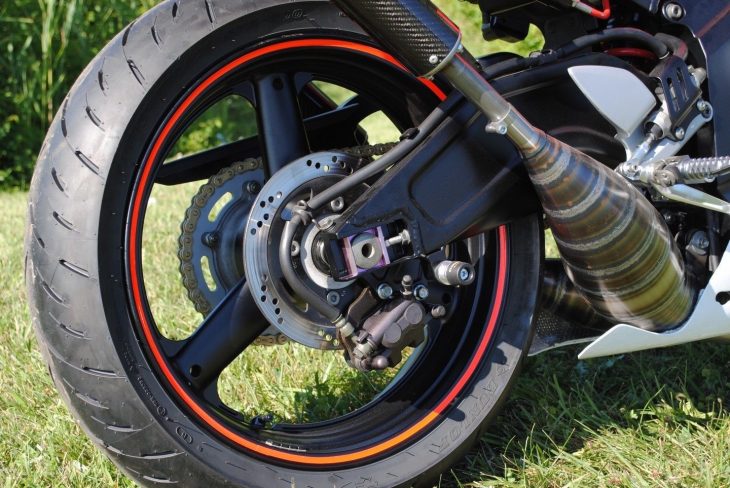 The final development in the ten year series, the '96-97 RGV250 looked like it could've taken a much larger engine, with its massive box aluminum frame, banana swingarm, and 300mm brakes.  The ram-air scoop on the left fairing ducts right through the frame and into the airbox.  Unlike many juniors, it came from the factory with upside-down forks, and Suzuki's Full Floater rear monoshock.  Wheel sizes are 17 front and 18 rear, in an effort to provide the lightweight a bit more stability.  Limited to 40hp in the home market, most have been de-restricted to 60-70 hp.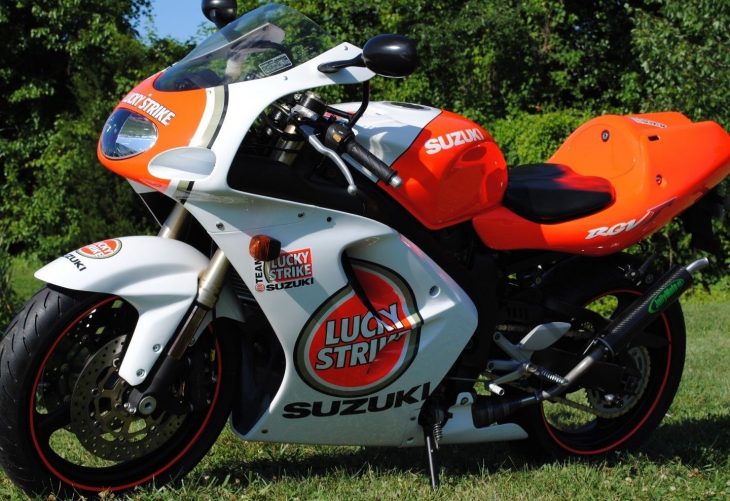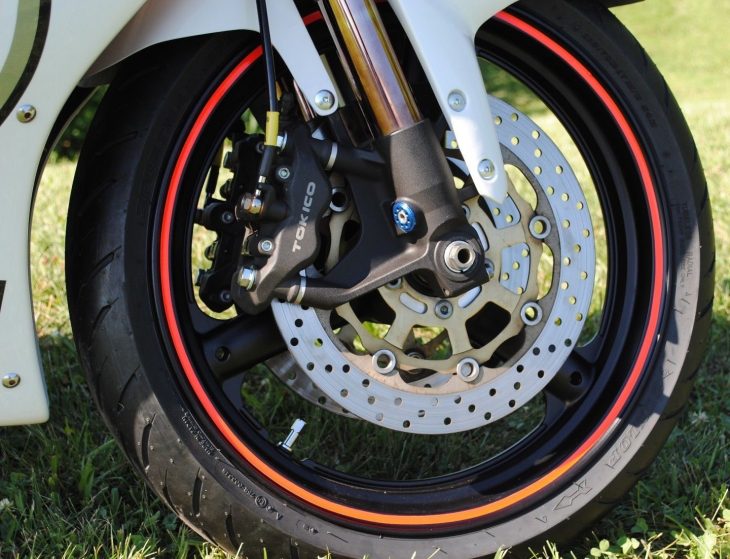 Having enlisted an experienced race-prep shop to do the heavy lifting, the New England owner spec'ed a full rebuild, most everything refinished plus the fork update and the Jolly Moto exhaust with the most welds ever.  Wish the owner had shared the dyno sheet !  Comments from the eBay auction:
Suzuki RGV250 VJ23 very rare and de-restricted.  Totally stripped down and redone nothing over looked.  Frame and swingarm powder coat along with wheels all bearings replaced.  K-Tech rear shock, 2015 GSXR 1000 forks with Matt Madlin triple clamps K-Tech steering stabilizer Jolly Moto exhaust custom paint and decals.  All fluids changed along with air filter, tires, chain, and misc.  Bike was jetted and dyno tuned – nothing overlooked.  All work was performed by Speedwerks in Delware.  Bike is currently registered.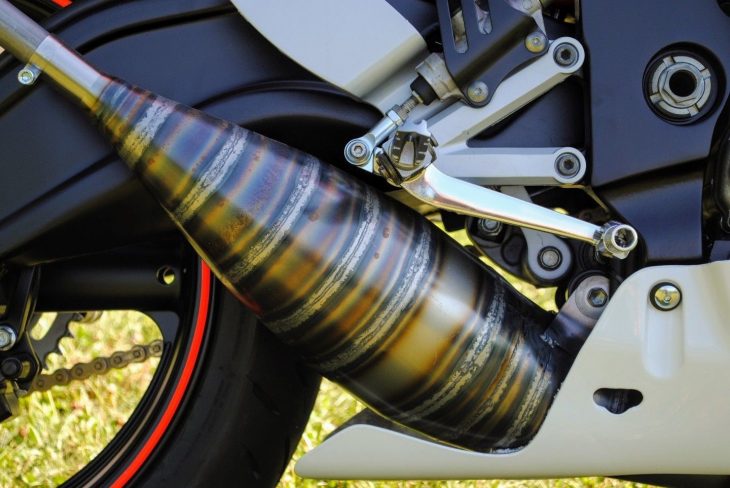 Not sure whether this is an SP, though some sources indicate all 1997's were.  The presence of a dry clutch would confirm.  The peaky 249cc took some skill to ride quickly, with rated power available only from 8,000 – 11,000 rpm.  Although it reviewed well, the model never retrieved a Moto GP Championship for Suzuki, but somehow Aprilia had great success with the engine and their modifications.  Production was winding down and total 1997 SP production is reputed to be only in the low hundreds.  The model was retired with a whimper but roars on as a vintage or show machine, with the "blender full of lug nuts" sound as the revs go up and down…
-donn