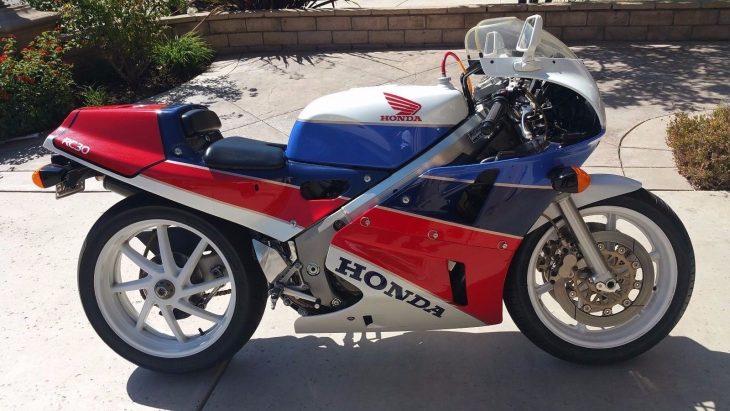 We've seen some quick sales of great examples late in the season (check out this ZX750M1 that sold in two days for $18k) and this RC30 in California could fit that bill as well. It is advertised with less than 10k miles and the opening bid is $22k reserve not met. Where do you think this bike will end up?
Have a great weekend,
dc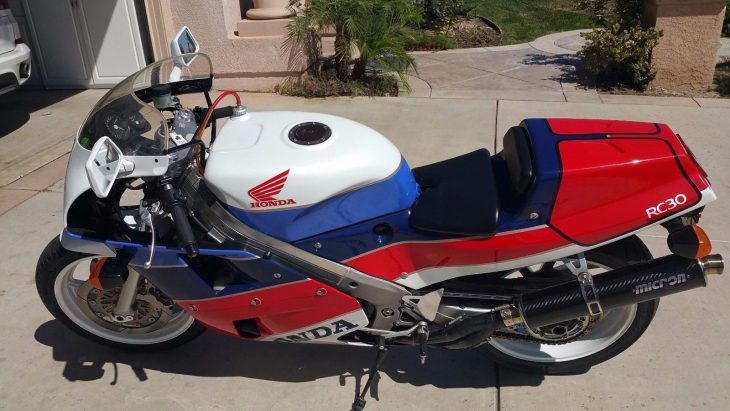 From the seller:
If you are looking for one of these, no explanation is required how rare and exotic this motorcycle is. hand built one by one and imported 300 only to state. She is in beautiful condition. She has Micron exhaust but comes with stock exhaust and bottom fairing in pristine condition as well. Rear wheel stand is also included. I have couple of boxes of NOS and extra stuff to go with. Only thing missing is the factory tool kit. I will only accept cash or bank transfer for payment. She is a 49 state bike.