Update 2.24.2014: Sold over the weekend. Congratulations to buyer and seller! -dc
Update 2.14.2014: Now on eBay. Links updated. -dc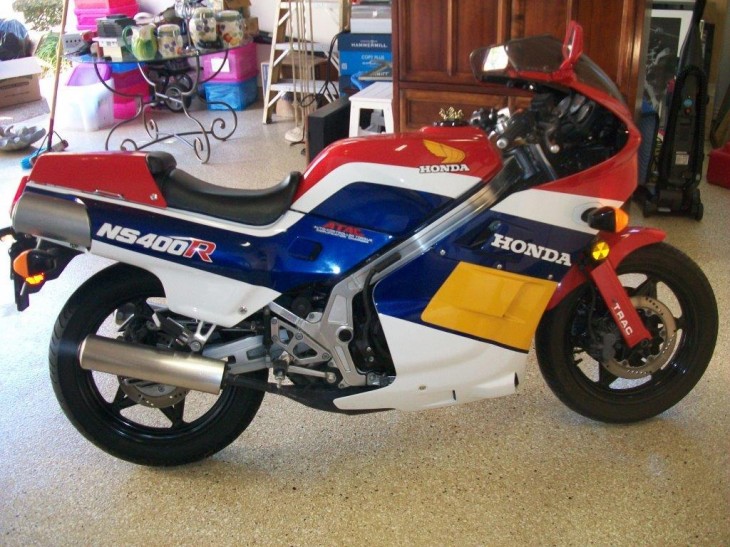 Today's Featured Listing is this super clean and original Honda NS400R.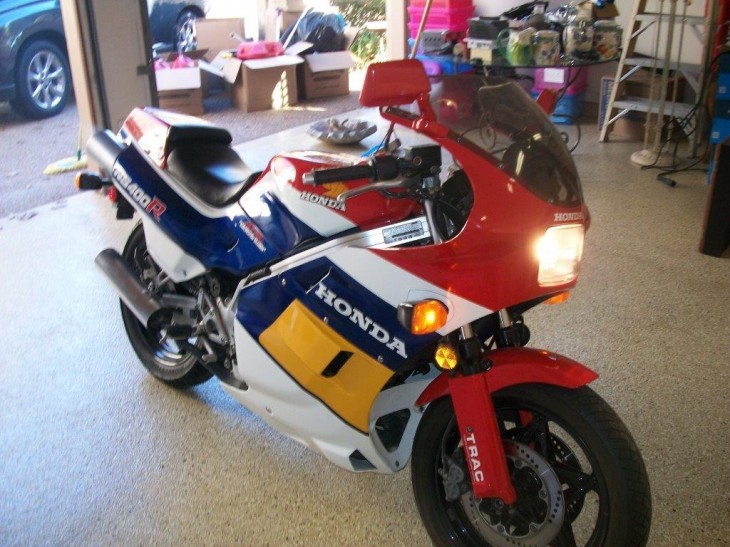 Built as a commemoration to Freddie Spencer and his GP title(s), the NS400R is a V3 two stroke that was intended to replicate a street going GP bike as closely as possible. While not as powerful as the RZ500 and RG500 competition from Yamaha and Suzuki, the NS400R was very small and agile, more closely resembling a 250cc bike.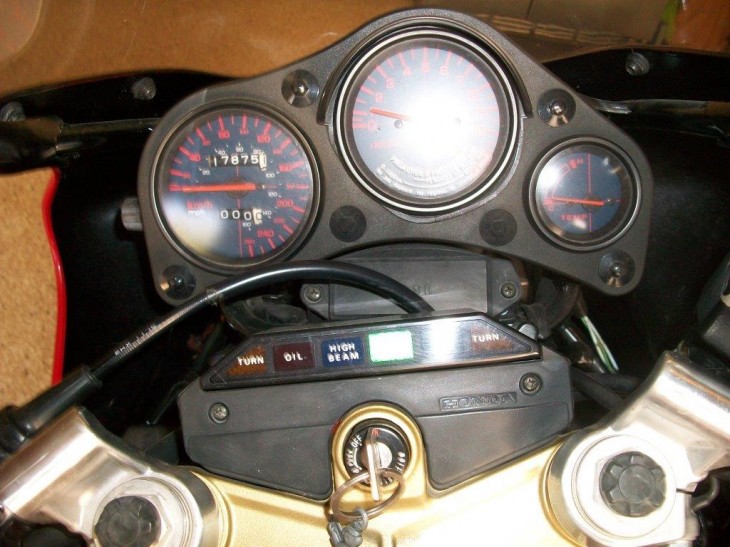 Having covered a little over 11k miles, you'd never know it from how well it represents. Considering some of the prices we saw last year for NS400R's this one feels just right at $10k.
Contact Jon if interested by email.
Thanks for helping support the site with a Featured Listing and good luck with the sale Jon!
dc
from the seller:
Perfect condition with no flaws considering it's 28 years old. Runs perfectly. Recent tune up.
Only thing ever replaced was the sprocket and chain (I have the old ones if you want them)by the last owner.

I have had this bike for approx 4 years and enjoyed it on every ride. I moved and don't have room for it anymore. Feel free to email questions or ask for additional pictures. Miles are in KM as this is a Canadian import. I have clear TX title. Please check your own state for registration requirements. I was able to insure it through Allstate but check your insurance agent for details. I can assist with taking bike to nearby shipper or if you live nearby I can trailer within reason from the Dallas TX area.
Price is 9995.00 , no offers accepted below-sorry!