A touchstone to Supersport fans, the F1 was lightly built but had the innovative 750cc L-twin.  Offered by a classic specialist in Santa Monica, this F1B shows just over 8,000 miles in Km, but looks much better.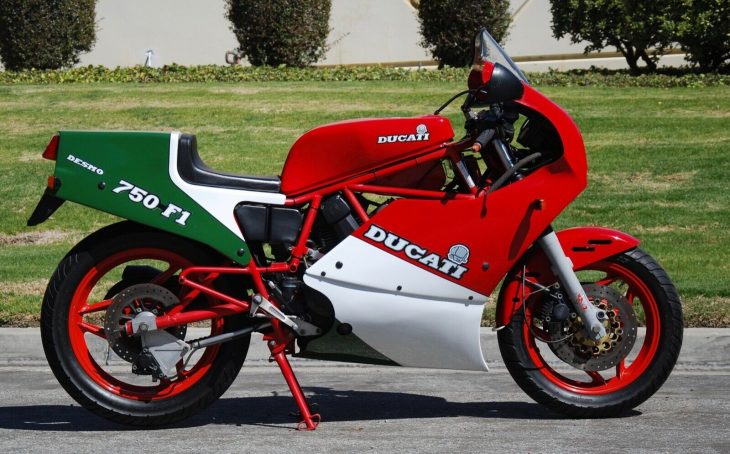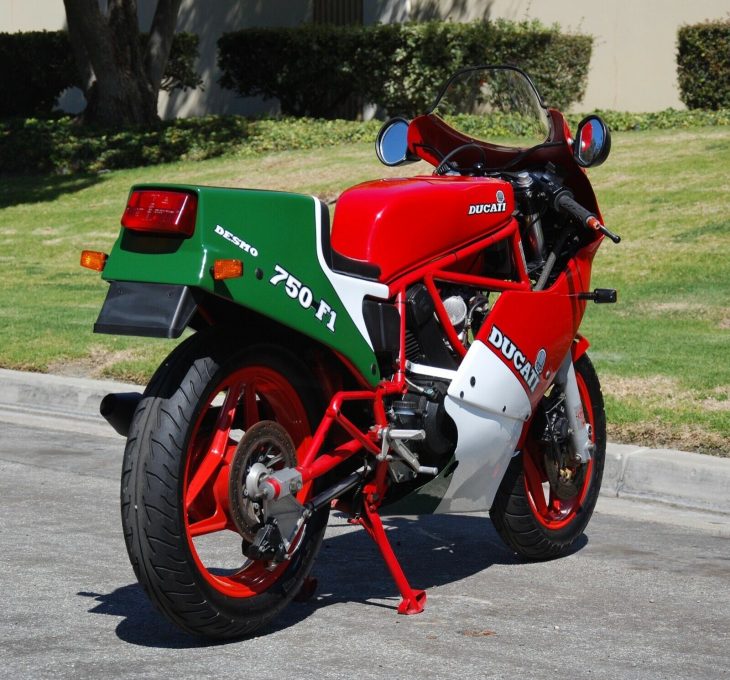 The F1 packed a lot into its smallish envelope, chassis and swingarm were chromoly tubing, cradling the 75 hp engine from above.  Both cylinders exhaust toward the front, with a short intake tube allowing the forward Dell'Orto some cool air.  Forcella 40mm forks and a Marzocchi monoshock handled suspension duties, and 280mm disk brakes used just a single set of opposed pucks.  A 16-inch front wheel reduced gyroscopic mass, easing turn-in without an extreme geometric solution.  Aluminum fittings are billet-cut, but precede any Bimota-style brightwork.  The F1B was also available with a dual seat, but the monoposto offers a more authoritative spot to the rider.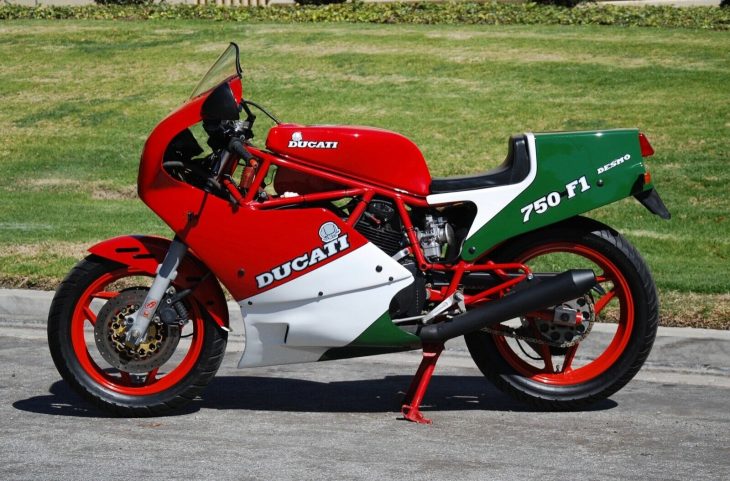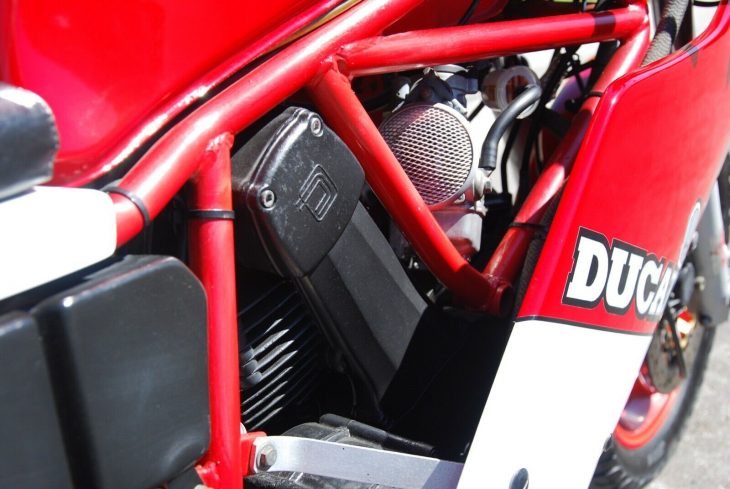 At nearly 35 years of age, the longer history almost doesn't matter, since this F1 was on display and recently tuned up for the next owner.  Blinkers are more modern but less obtrusive than the originals, otherwise its light preparation has an honest look.  From the eBay auction:
This F1B comes from a private collection of sport bikes and remains to its original specification apart from a change of indicators. From static display, the bike has had life breathed back in it with fantastic results. The recommissioning was minimal, and the bike now starts easily on the button and revs freely with a thunderous soundtrack. The bikes stops and goes around corners as well as the fabulous Tri-colore livery looks.

In very good condition, the bike shows minimal wear conducive with 8,000 miles and 33 years of enjoyment. A brilliant '80s ride and collectible piece of Ducati history.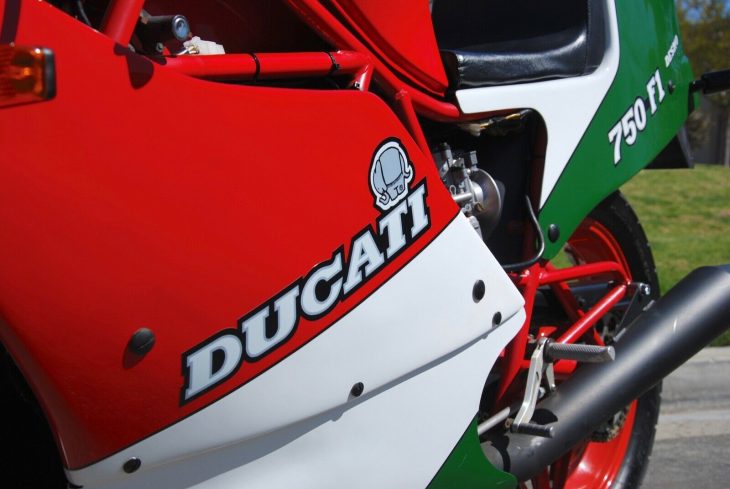 The water cooled and four-valve 851 succeeded the F1 after a few years, arguably Ducati's first superbike.  But bridging the air-cooled desmo through a change in ownership ( and thankfully not a name change ), gave the F1 an important place in the list of models.  The three circuit-named special editions gave testament to the TT heritage, and though they might be the most collectible, an unadorned F1B has its own, how do you say je ne sais quoi in Italian ?
-donn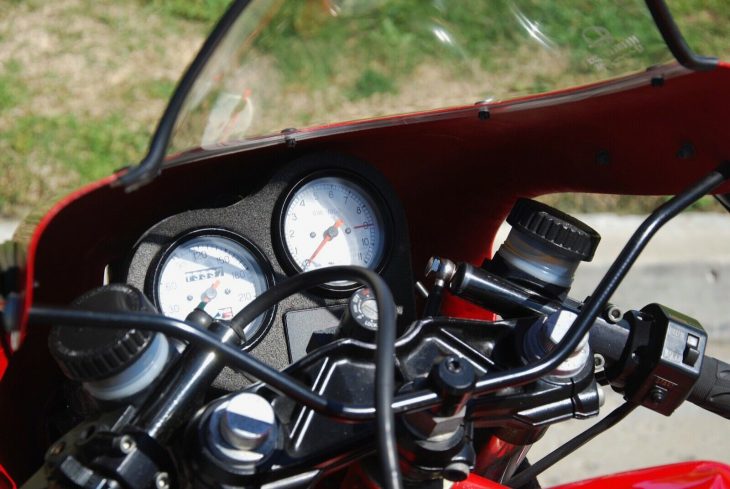 2 Responses. Join the Discussion!