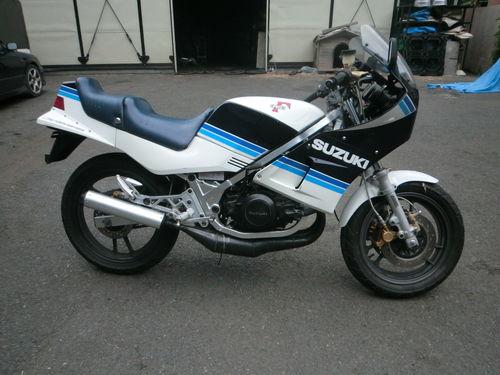 When it comes to Japan, this GJ21A model Gamma is not exactly what you would call rare. In fact, in many areas of the world, these bikes are not rare at all. Rare is dependent upon supply, and the supply of these wonderful quarter-liter two strokes is very sparse to citizens living in the United States. Can you say import?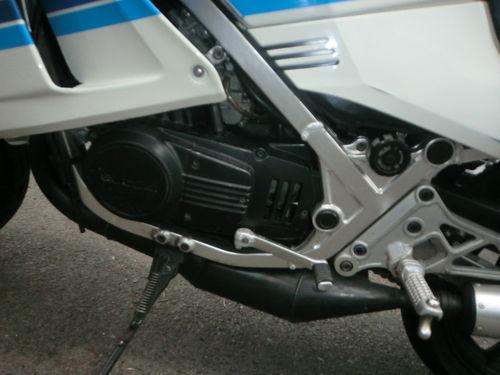 Before the v-twin RGV250 with which readers might be most familiar, the earlier Gammas were parallel twins – just like the Yamaha RD/RZ series bikes. The '83 RG weighed in at 288 pounds dry, and had a reported 45 horsepower when new. True, this is not a particularly special RG model. But it is the first year RG, and it created a new category of "racing bred" streetbikes complete with aluminum frame. Besides, isn't having to mix oil with the gas (or at least fill up the oil injection reservoir) enough to make it special? And while this bike is far from new, the potential continues to be there – if you look hard enough.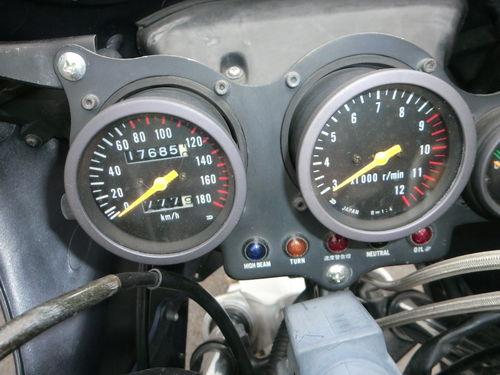 From the seller:
We offer from Japan, the motorcycle SUZUKI RG250.
Vihicle name : SUZUKI RG250γ
Model : GJ21A
Years : 1983
Frame number : GJ21A-1138**
Mileage : 17685km
Modify detail : NISSIN 3/4 mm Front RADIAL break pump, Front stabilizer DAYTONA

This has a little scratches in the body work. But very clean body work. No rusts in the gas tank.
Although a front fork has a little oil leaks.
Although an engine is in a exellent condition.
Since it is an old motorcycle, there is a certain amount of damage.
However I think that it is a condition very very good on the whole.

As to the shipping, we prepare a crate (about 180cm x 90cm x 90cm) and send it through agent. Shipping cost is $1000 in the world from a port to a port.
US buyers might balk at the shipping premium as well as the time it takes for the boat to bring your new toy home (and don't forget that unless you live near a port city there will be additional transport charges). But the RSBFS readership is global, and there may be readers out there better situated to capitalize on this little smoker. Opening ask on this bike is $2,500 US greenbacks, which might keep buyers at bay. Click the link to jump to the auction and check out all the details. Home market two-stroke anyone?
MI