Restyled to be a dead ringer for Aprilia's liter sportbike, the RS125 is designed and equipped like a larger track weapon.  From the lands of progressive licensing, it brought box-section frame and swingarm, upside-down forks, and four-piston calipers to aspiring riders.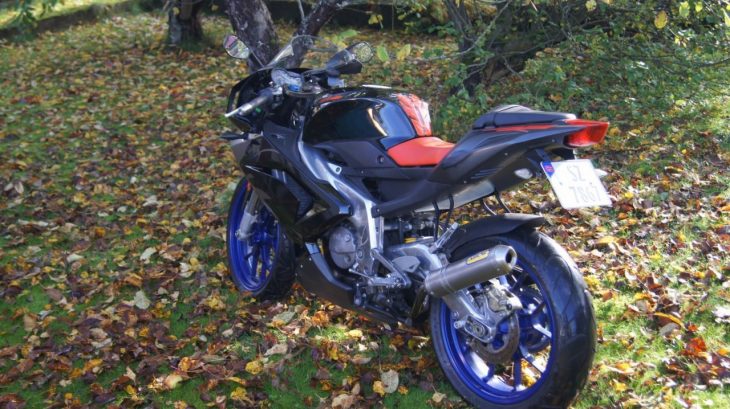 Aprilia's two-stroke single is a known quantity, winning Moto 3's since 1992, this time with Dell'orto carburetor and electronic ignition.  The resulting 28 hp is mostly available north of 7,000 rpm, though a computer-controlled exhaust valve aims to maximize lower rpm output.  40mm inverted forks and rising-rate rear monoshock are fully adjustable. Radially mounted front caliper is over a big 320mm rotor, but just one, with 220mm rear.  Expansion chamber exhaust is a must, and this bike has been treated to the Arrow titanium.  Wheels are y-web light alloy if not forged.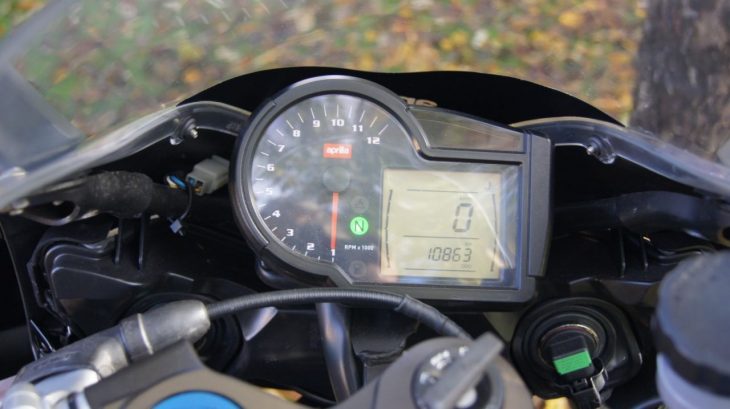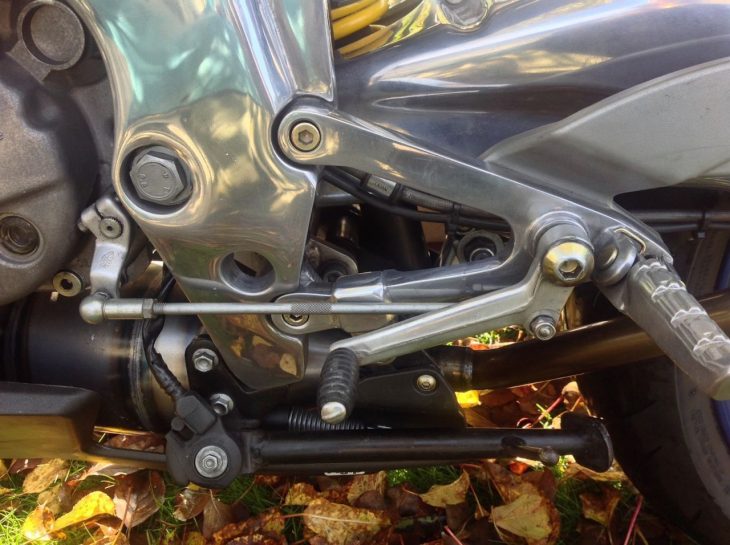 Hard to complain about our locally short riding season when you read about a bike from Oslo, Norway, and with a little over 10,000 miles, this owner has spent some time riding and caring for this bike, as he relates in the eBay auction:
New restored and everything is working properly 100%. Trim setup is mounted is arrow power plant plus rave 2 valve, additionally dyset the carburetor so it gets more gas under higher engine speed of approximately 6000 rpm and upwards. Things that have been made and purchased new. polished frame, new flashing light that is led light in Carbon brake pads front and rear, rear gear, new chain and in addition, it has been the main service and changing engine oil, coolant, brake fluid and spark plugs. It has been laid right in the room temperature, and appears to be rare and exemplary.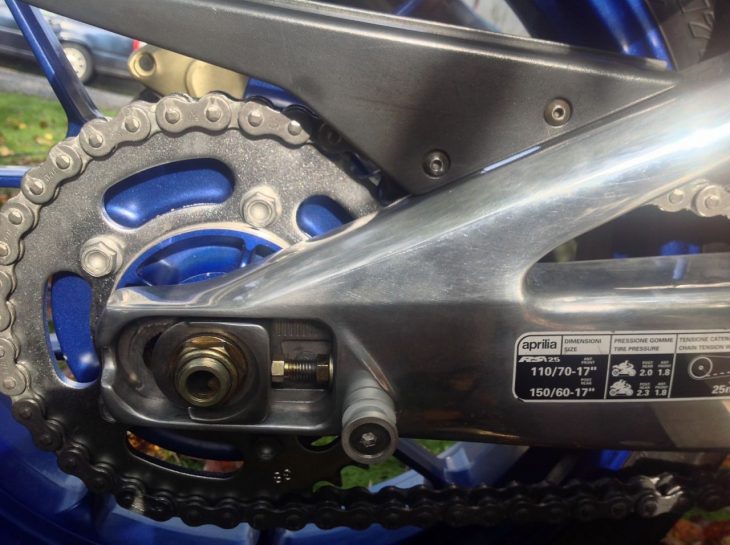 Out of production since 2012, when Moto GP changed their formula to a 250cc four stroke, the Aprilia was half-again as costly as its competitors, and this bike's ask is just about MSRP.  But if you had a track endeavor, this would be a dynamite starter or pit bike.  Plain vanilla compared to the many factory replicas, this RS125 appears undamaged, lightly updated and maintained.  Leaving it to you to coordinate with your summer fjord cruise line to carry this baby from Oslo back to Southampton, where it'll be as easy ship home…
-donn