1991 Kawasaki ZX-7R with only 8,461 miles located in San Diego and 1 of only 200 produced for that year. This bike is part of a larger collection that is being thinned out and I've noticed several bikes of this collection on ebay. Although this ZX-7R K1 isn't perfect, it is still a rare motorcycle that deserves a place on RSBFS. It has a reserve, but also has a $6k seems to be the going rate for ZX-7R's as of late. Alex posted one a few days ago and it was priced about the same so a recent comparison is available should you be in the market.
Update: bike did not sell; bidding ended at $4,450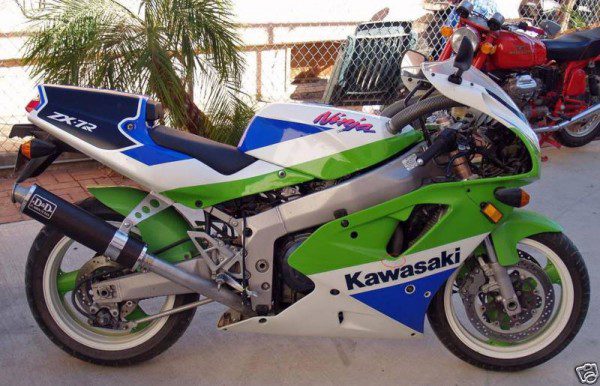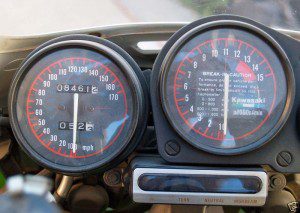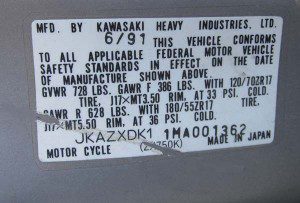 If you look closely at the pictures that I brought over , you can see where the seller has edited the photos and circled some of the blemishes on the bodywork. I definitely like an up front seller. There are a lot more pictures on the auction if you're interested in viewing them. I personally prefer a completely stock 7R, but I may not be in the majority on that issue. Some of the things I've noticed that have been changed on the bike include painted rims and an after market exhaust has been added. Considering these have Flatside carbs one can only hope it was properly set up for the exhaust. The seller also added a couple of video's of the bike, which he has done for all of his other bike auctions as well. After you read what the owner has to say give the video's a look as well.
Being sold to reduce size of large collection.
Getting more into antique bikes.
58 year old owner, former bike wrench and shop owner.
Every effort has been made to show condition of bike with pictures and video.
Can e-mail better, larger pictures directly , on request.
Bike in excellent condition, though no warranty expressed or implied.
In the first video you might notice the endurance race bike headlight set up with one being yellow. That is a nice touch.
Cheers!
dd