Warning!
This post is in our archives. Links in this post have been updated to point to similar bikes available to bid on eBay.
Every post will be sent right to your inbox every morning when new posts are made. We will never sell our list or spam you. Plus you can click links to bid or buy right from the email and skip the site entirely. Subscribe to Rare SportBikes For Sale today!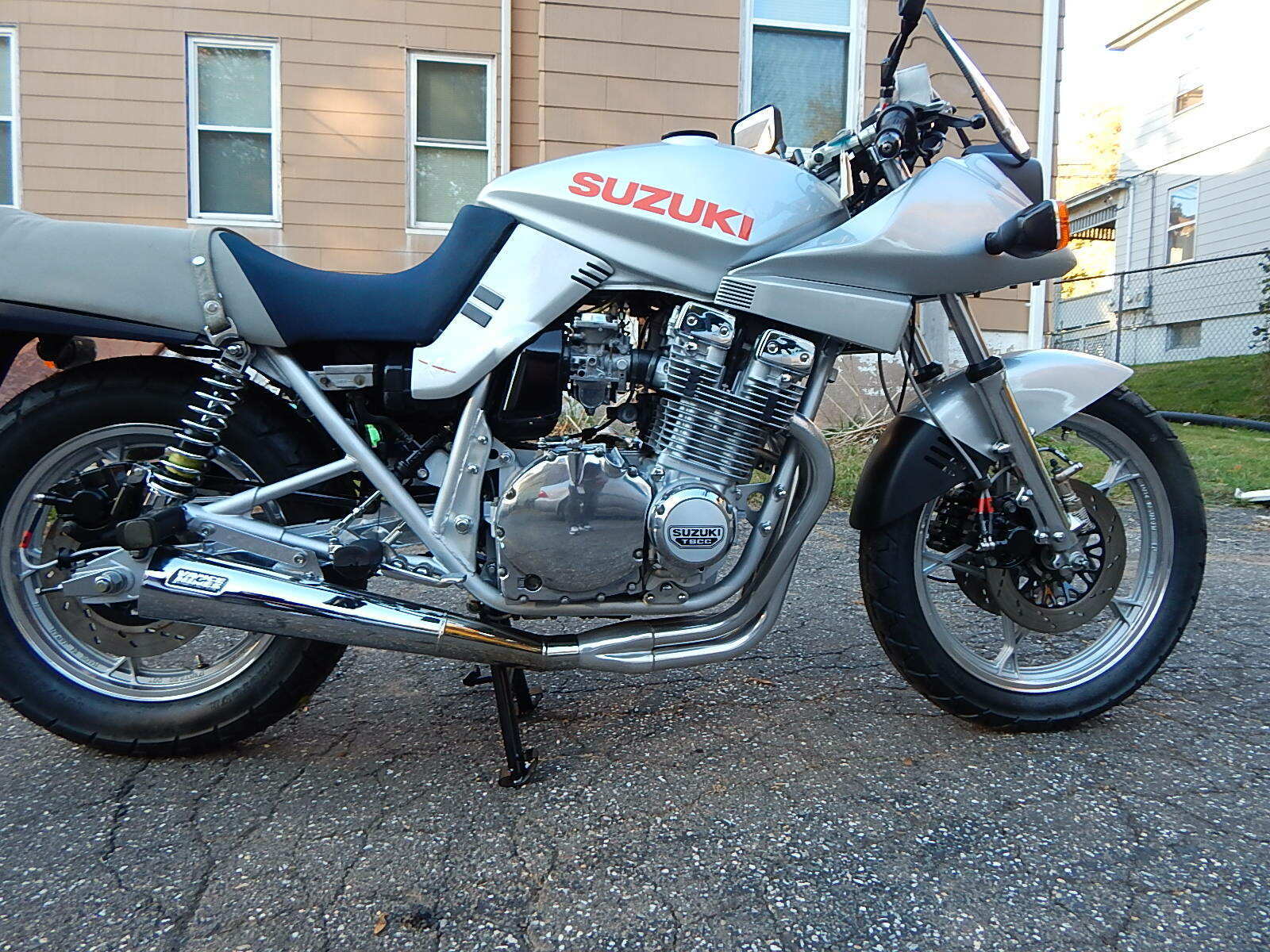 The original Suzuki Katana is one of those bikes that will always stand out from the crowd. Even 40 years later (yes, it has been that long). Today this is still an iconic silhouette that captures the eye – and the imagination. From a performance perspective, the Katana was practically a relic when released. It had an evolution of the mighty 1,000cc air-cooled GS motor, but aside from new-fangled front forks which incorporated crude (by today's standards) anti-dive circuitry, nothing much was actually new. That is not to call the Katana just another pretty face, but it really was the angular design that made this model stick in the public's mind. Today, they are very collectable. Which brings us to this nicely restored 1982 model. The seller has a lot to say about the bike and a long list of what was addressed. I will allow him to pick it up from here: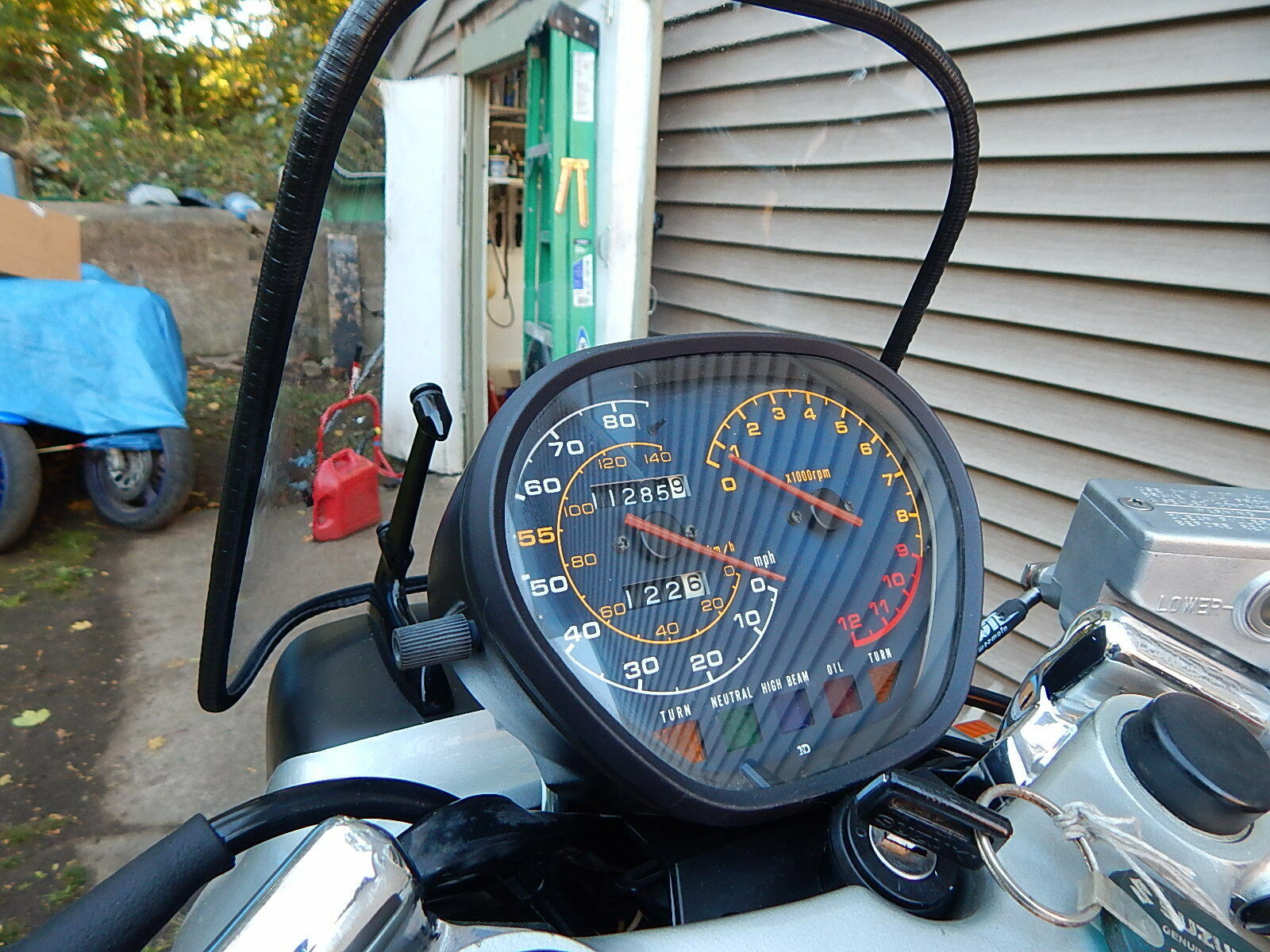 From the seller:
For sale out of my personal collection is my beautiful 1982 GS1000SZ Katana. The bike is very, very rare it is one of the first 1000 manufactured #000819. This is where the superbike history begins. If you don't the History of the 1st one thousand produced, let me know and I will tell you all about it! The bike runs and rides awesome and everything works as it should. Bikes start right up and idle with very little choke needed!
More from the seller:
With only 11285 miles she didn't need much at all, however, 2 years ago I opted to have it fully restored by RJT Cycles & Restorations. The old girl deserved it. RJT Cycles & Restorations specialize 1980 to 1986 GS and Katanas. They did a spectacular job, it looks as good if not better than the day it left the showroom in 1982. No chips, scratches or even a scuff on the in the original factory painted tank and bodywork, not one chip. With a period, correct Vance & Hines full exhaust in perfect condition and sounds like a symphony when she starts up. It willing bring you right back to 1982 with the push of the start button. The handle grips are original and in perfect condition. The frame was professionally painted with (OEM 13L) specially order from Suzuki in Japan is flawless also with scratches to speak of. RJT Restoration did a fantastic job, it is a piece of artwork!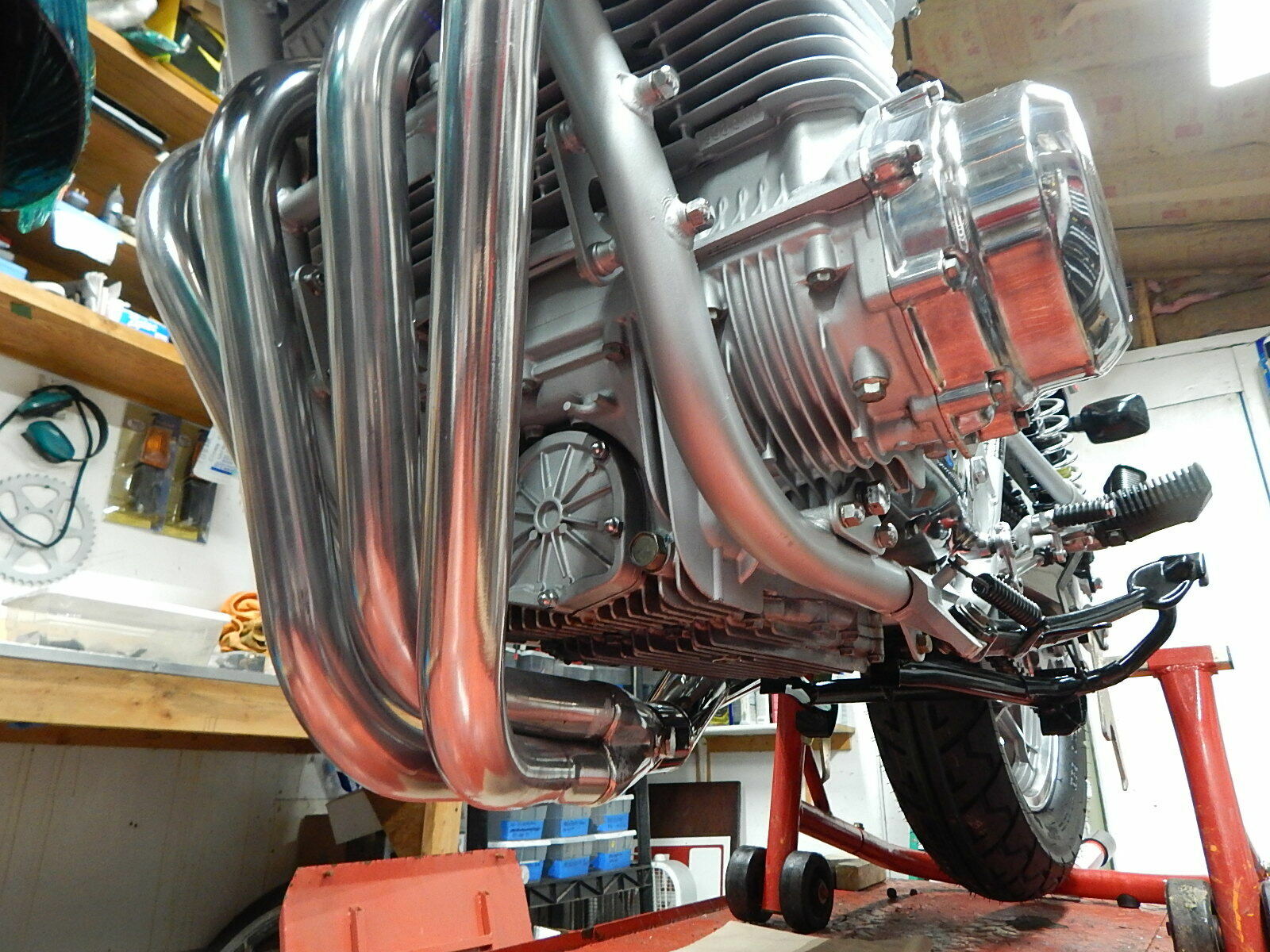 More from the seller:
I brought in over the winter for service to RJT Cycles & Restorations. They went through the entire bike thoroughly. The carburetors where ultrasonic cleaned and completely rebuilt with all OEM parts. Installed dialed in and synchronized on the bike. They also rebuilt front and rear master brake cylinders and anti-dive until with OEM parts.

While I the care of RJT Cycles & Restorations I took the opportunity to have a lot parts powder coated and polished for low maintenance. Powder coating was done perfectly by Competitive Edge Coating. I hate to see this bike go, but I have enjoyed this piece of motorcycle superbike history immensely for years. It is time for you to give this piece of art work and history a new home and enjoy it as I have.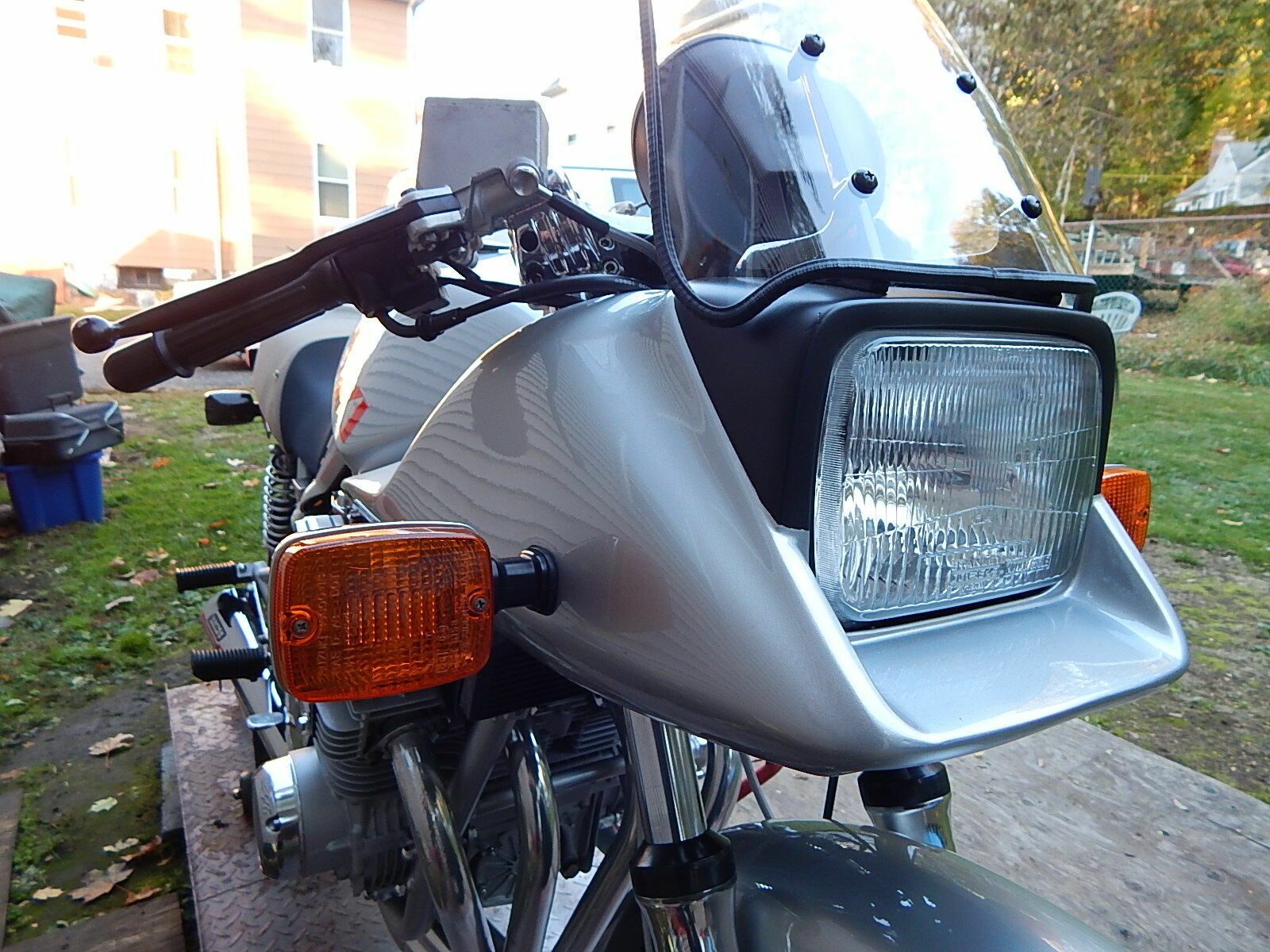 More from the seller:
Powder Coated parts;
Front Calipers & Bracket
Front & Rear Calipers
Rear Brake master cylinder
Battery Box
Air Box Cover
Fuse Panel
Kick stand
Center stand
Swing Arm & Polished
Torque link Bar
Firing frame

Brand New with zero miles
Tires Front & Back
Brakes Front & Back
Fork Seals
Battery
Oil Change
Brake fluid flashed and changed
Throttle cable
Clutch cable
Choke cable
Brand New Black steel braded brake lines front & rear
So much more!
More from the seller:
This bike has a money back guarantee! I have taken a lot of close-up photos of the good, bad and the ugly so please look at them all very carefully before you bid! The money back guarantee is, you will have 7 days to inspect the bike and if is not as described or is anything less then what is shown in the pictures or as have described you can send it back. However, your deposit is none refundable, and buyer is responsible for return shipping! If you have any questions, please feel free to ask! Please feel free to make a reasonable offer.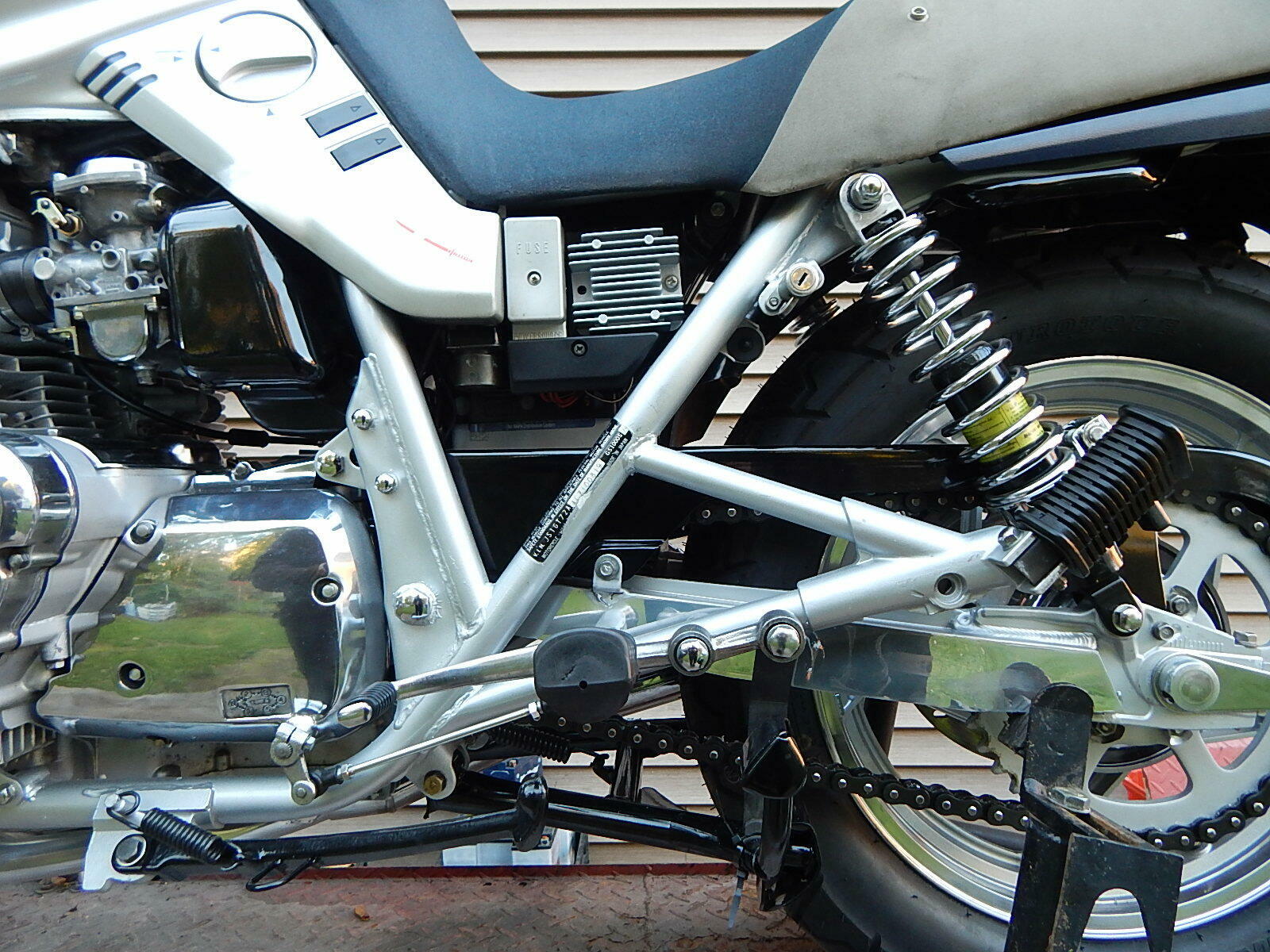 The internet seems to agree that this is one good looking bike, as there are many watchers to the auction. There have been few bids thus far (one at the time of writing), and a reserve that is still firmly in place. There are several days remaining on this one, so it is essentially still all to play for. If you are looking for a NOS museum piece, you might wish to look elsewhere as some of the work done on this magnificent looking Katana utilizes different methods than the factory did 40 years ago. But there is no doubting that it is clean, and overall appears to be in fantastic shape. Check out all of the details here, and Good Luck!!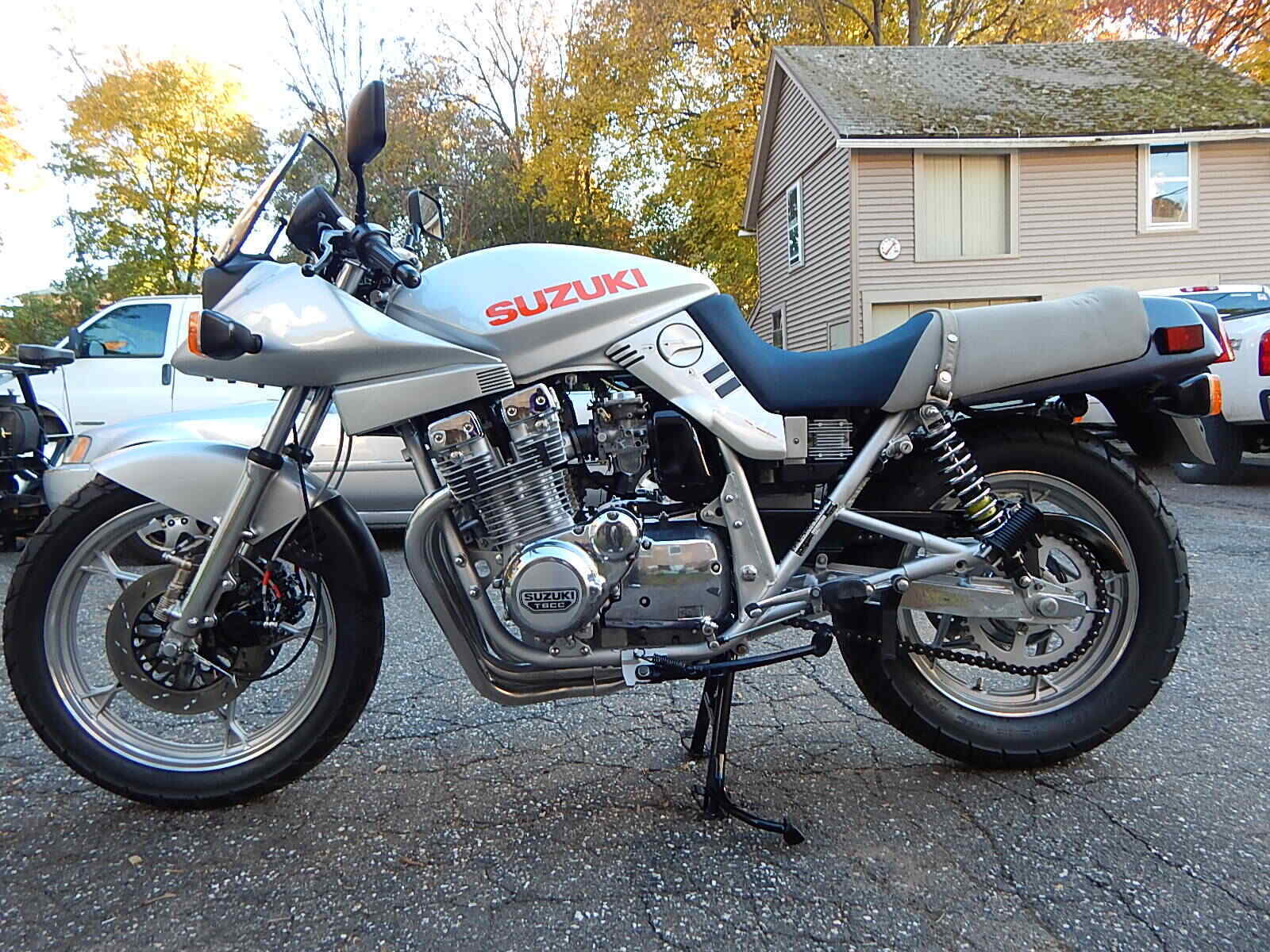 MI