Before the haters and the interweb know-it-alls pipe up, we all know that the FZR600 – while a great bike in its day – is not rare. So what the heck is it doing here on RSBFS??! I can sum it up with one word: Condition. These bikes are not really collector material; Yamaha simply made too many, and they were really nothing special from a tech perspective. Fast forward nearly 30 years, though, and 98% (or more) of these bikes have been through about 6-7 owners, raced, hooned, crashed, trashed and rebuilt – and look like it. Here we have what amounts to a "nearly new" Fizzer 600 with enough miles on the clock not to be a garage queen (approaching 12,000), but clean enough to eat off of. The parts are original, and the bike looks it. This example is the 1% that had no chance to be special when released, but because of the preservation has become a unique find.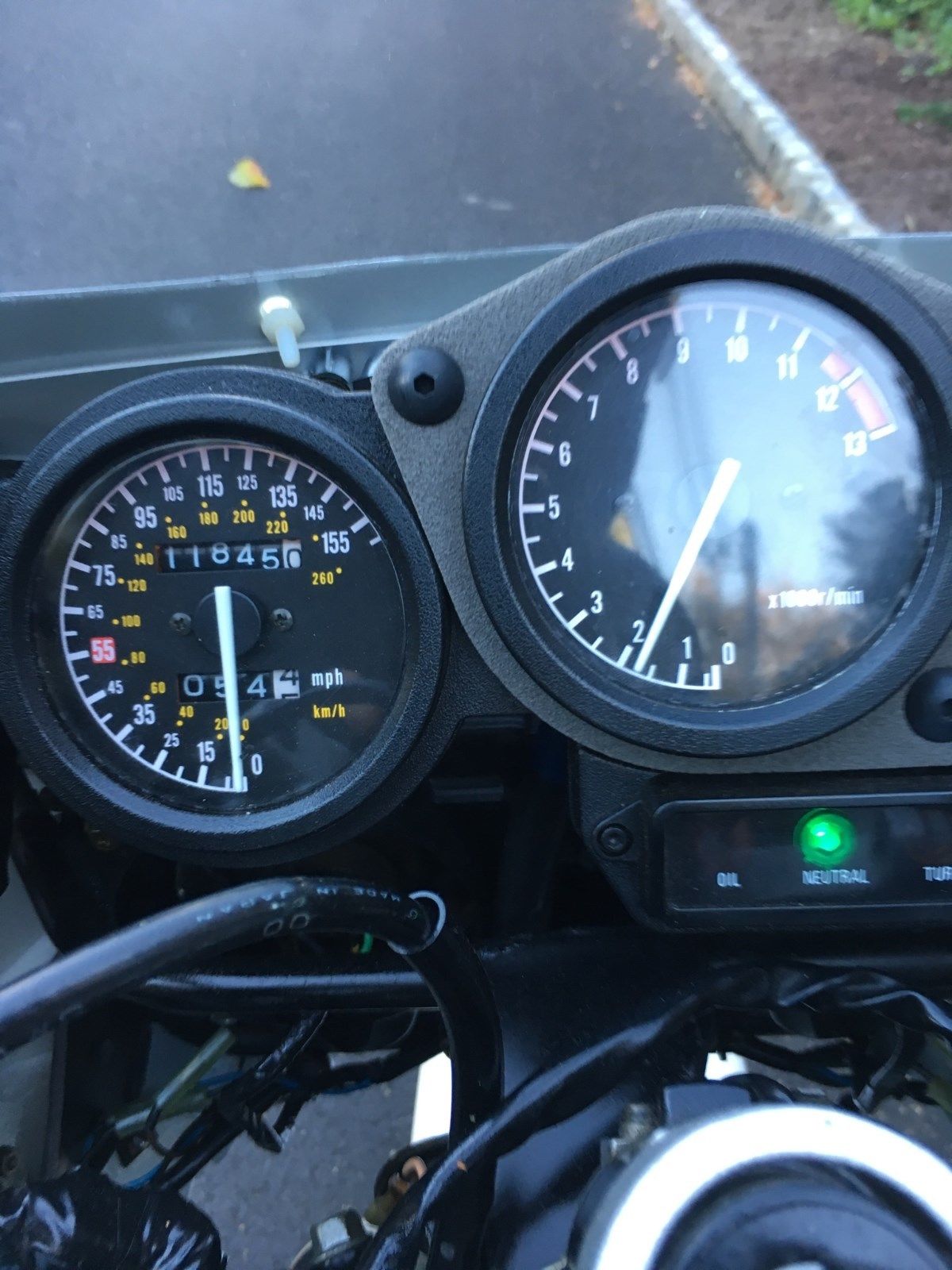 Yamaha introduced the FZR600 as an update to the FZ series. Born of the Genesis ideology, the liquid-cooled inline four is canted forward notably in order to shift weight onto the front of the bike. Unlike the 750 and 1,000cc Fizzers, the 600 makes due with only four valves per cylinder, not five; that makes it like the 400. Unlike the 400, however, the Delta Box frame on the 600 is steel, not aluminum. This was a cost move on the part of Yamaha. Another cost-saving move was the relative lack of updates to the bike over its 10 year run; aside from colors and graphics, only minor cosmetic changes were introduced to the lineup. Again, I'm damning the FZR600 with faint praise; it is nothing particularly special, yet somehow does most things right.

From the seller:
1990 FZR 600 – Immaculate condition. I hate to do this but I am finally willing to sell one of the best bikes in my collection. The reason for my decision is because I am older and my back is not like it was. In my opinion this has to be one of the nicest (if not the nicest) 1990 FZR 600's in the entire country. The bike has all its original plastic that is in amazing condition. This bike has been garaged and babied it's entire life. When I purchased the bike I took a year to replace any and all tiny little trim pieces that get worn overtime using ONLY new "out of wrapper" OEM parts to do so. This bike has brand new tires (less then 20 miles), a new battery, a brand new OEM fairing stabilizer bar (try to find one of those) and a new windshield that even includes the factory OEM rubber trim around it. Even the seat is like new on this bike. The bike runs like NEW and starts right up. Clutch is perfect and shifts like new. The engine has only 11,800 original miles on it. There are only two major aftermarket parts on this bike. The first is a one piece "period correct" Vance and Hines four to one exhaust system which sounds great and the other is a "Stage One" jet kit. You will be amazed at how nice this bike is. This bike turns more heads then most because young kids don't know what it is and old people (like me) haven't seen one in 20 years (ha). As I said, I hate to see it go but someone should be riding this!!!! The price includes a real wheel stand.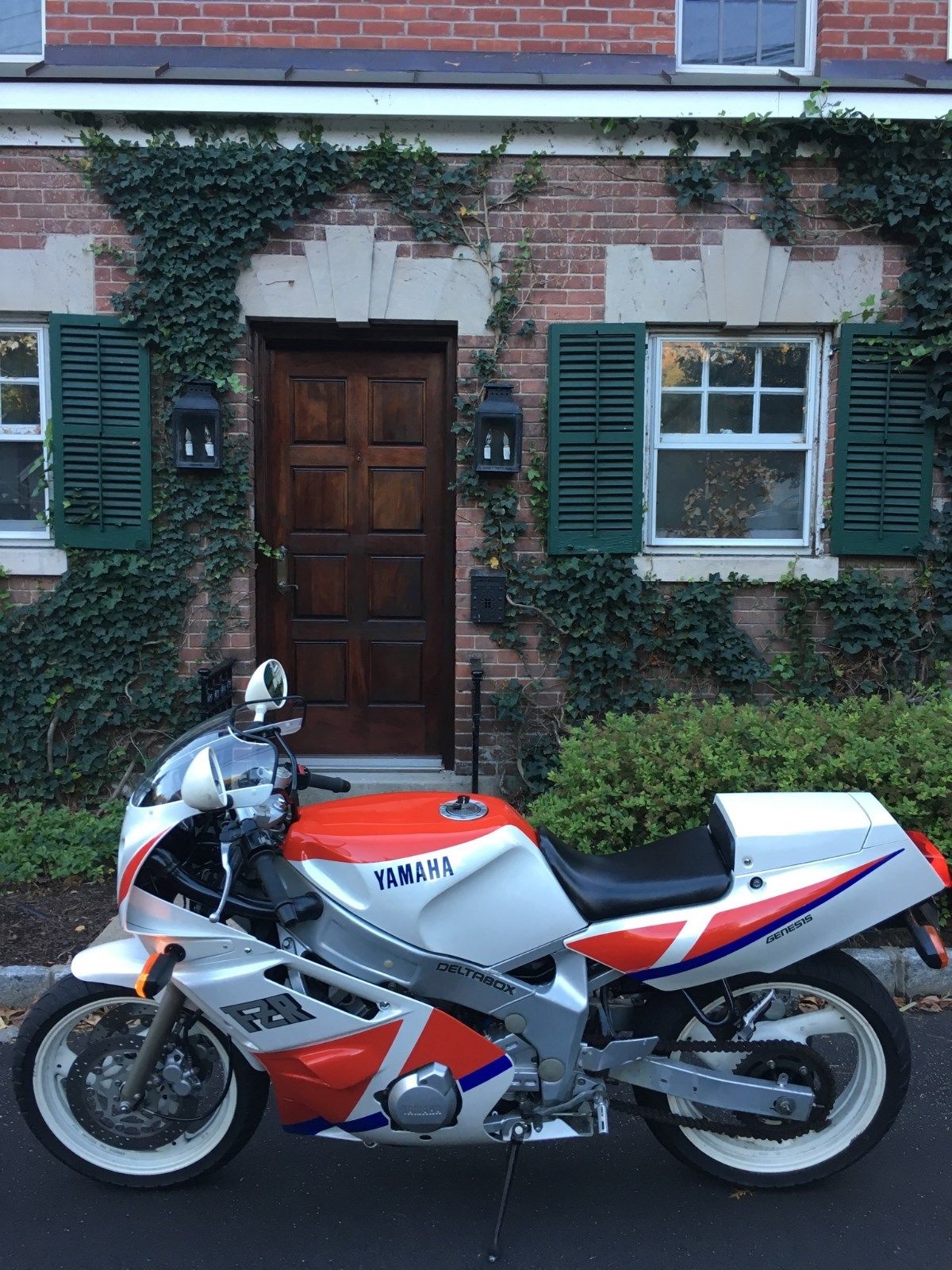 I challenge you to find a FZR600 that looks like this. Hit up the GoogleTube and do your worst. What you will end up with is a bunch of rat bikes, "naked" stunters, abandoned rust buckets and possibly even some tenable, high-mileage used bikes. If you want a period correct FZR600 – one that you can ride and one that shows well – THIS is your option. The bummer here is that the price is rather steep. The 600cc Fizzer was always a bit of a budget bike during the day; you could spend more with Honda, Kawasaki or Suzuki, but you didn't necessarily get more bike. Yamaha was smart about their trade-offs, and built a competitive bike on a budget. This particular FZR600 – while about the best we've seen in a long, long time – breaks the bank with a $4,900 Buy It Now option. There is also an auction underway with a $4k opening bid plus reserve (no takers yet). Sadly, this is the best FZR600 that we have seen, and it is not likely to be sold at these prices. A good bike? Most certainly. Great condition? Undoubtedly. Overpriced for a non-collectable model? Sorry to say, but true. Check it out here, and then share your experience with the most versatile of the 1990s 600cc set! Good Luck!!
MI