Nabbed by another buy-it-now overnight, push "See original listing" to check it out… -Donn
Honda designer Tadao Baba wanted to make the best performing sportbike for 1993, without crossing over the fuzzy GT line.  This Indiana survivor's owner has nudged it toward the showbike area but has left some options for the next owner.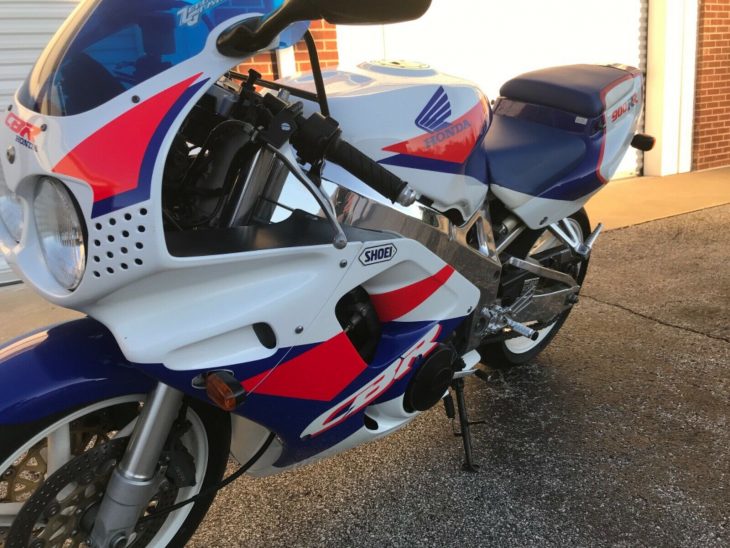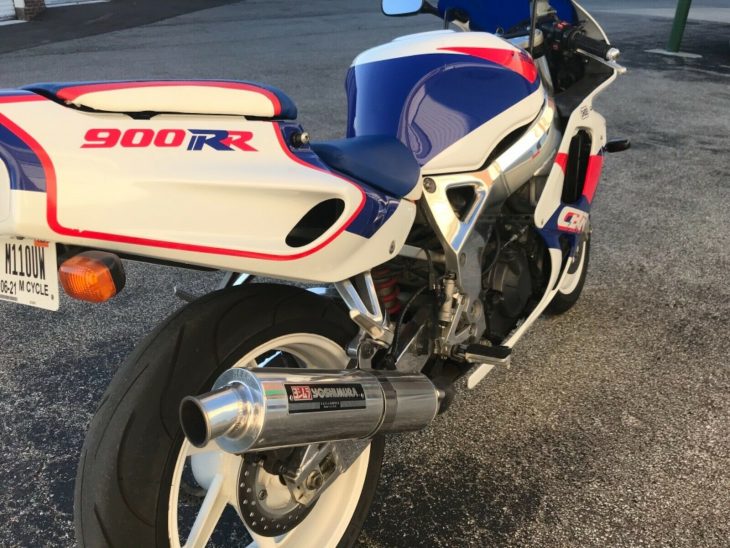 Rather an up-sized supersport, the original CBR900RR reported just under 900cc and 122hp, thanks to 11.0-to-1 compression, and 38mm flat-slide carbs.  The alloy chassis left nothing to chance but carried nothing superfluous, and the 16-inch front wheel weighed less and turned in easier than a seventeen.  Even the conventional forks were chosen because they offered no clear handling advantage, but a bit of a weight savings.  Fairing panels were perforated to allow the wind to slice through the FireBlade, or vice-versa.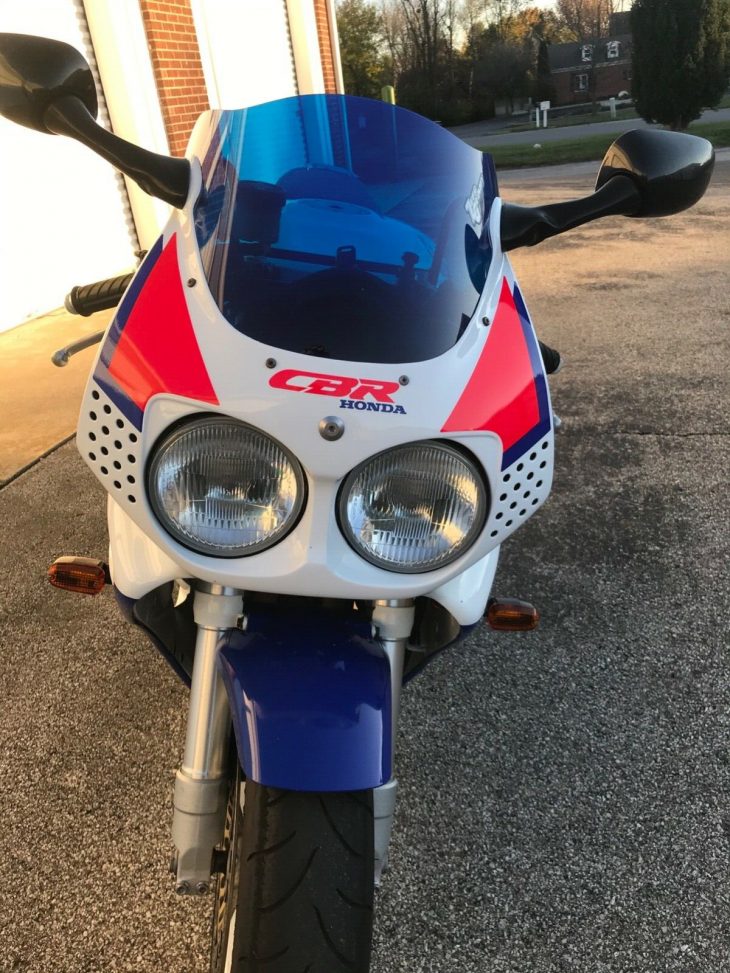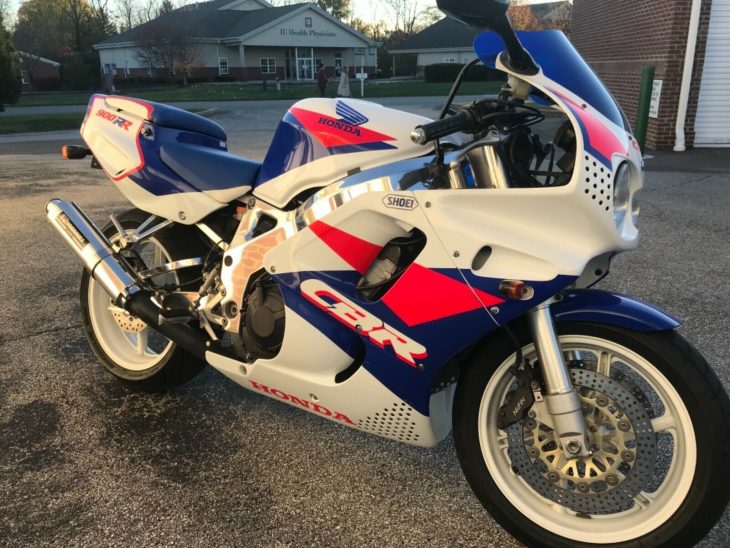 Just 11 miles shy of its 23rd thousand, this CBR seems to have had lots of attention but not to every part.  The chassis spars and swingarm are polished, but the windshield stays which should be easy to remove and powdercoat look like heck.  Maybe send the headers out to Jet-Hot and they'll come back shiny too.  Comments from the eBay auction:
In the iconic red, white, and blue trim, this bike has fantastic presence.  Extremely clean, bright, and shiny.  Recent extensive detail and complete mechanical maintenance.  The frame is polished and there are many aftermarket parts, like the windscreen, seat covers, muffler, turn signals, and left rear set.  Paint, decals, tank and bodywork are perfect other than some light scrapes in the blue part of the right lower fairing.  Starts right up.  Runs very strong.  There is a small amount of front brake oscillation and head shudder/looseness.  Tires are older.
Though not a natural fit for any FIM racing class, the FireBlade was a great meld of sport and road requirements, and had a following in stateside endurance and Formula races.  This example may have been a riding restoration, interrupted but looking like it could easily be put on course.
-donn