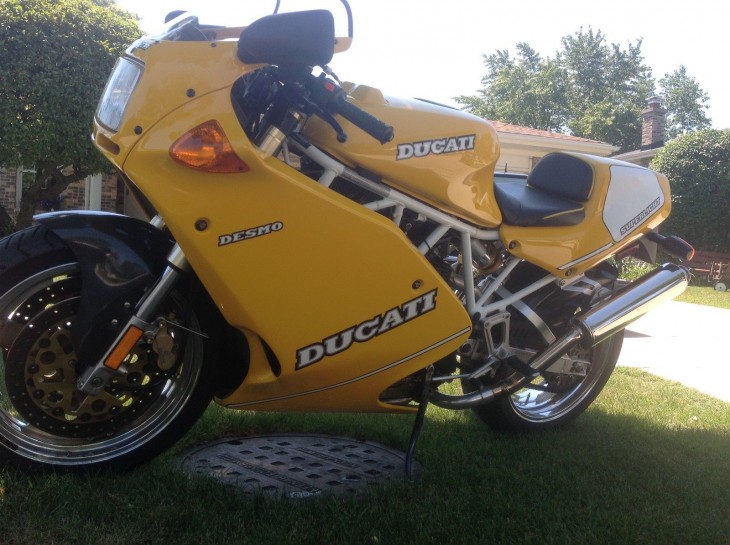 Right now, the early 90s air/oil-cooled Ducati 900SS is a serious sportbike bargain, although today's limited-edition Superlight clearly bucks that trend. With limited production, distinctive good looks, lightweight bodywork, and that classic yellow and white color combo, it's easy to see why Ducatisti swooned over these when they were new, even if nobody else really did…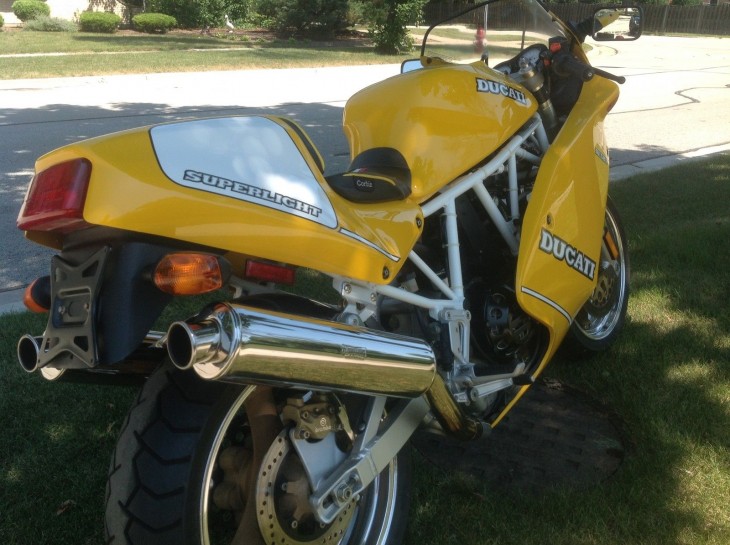 Introduced in 1992, the Superlight was really just a 900SS with some lightweight parts on it and a numbered plaque on the top triple. Fitted with stylish Marvic composite wheels, cast-iron brake rotors, a vented clutch cover, solo seat, high-mount pipes, and lightweight bodywork, the Superlight may not actually be super-light, but should save some pounds over its already relatively svelte sibling, and those wheels look very trick.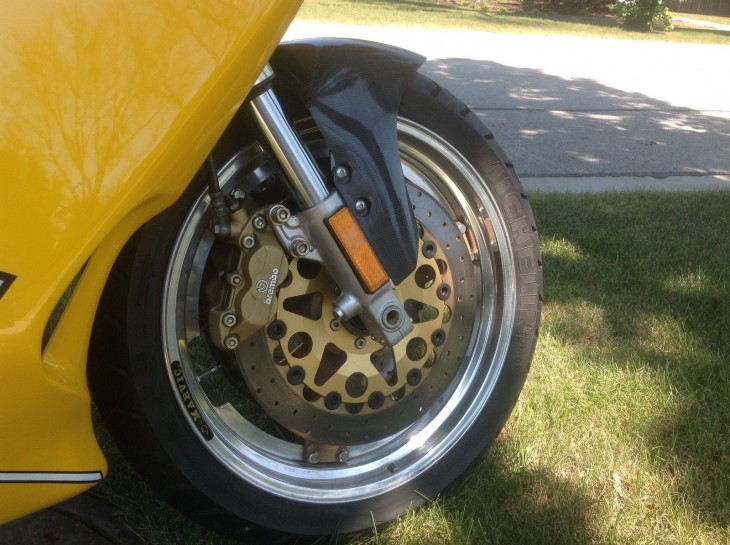 With just 861 built for the 1993 model year, these are rare, but not exceptionally so. And while no one would argue that the basic package was very satisfying, it was certainly not in the hunt compared to contemporary sportbikes. But although you get just 75hp at the rear wheel, that modest power comes with a broad spread of torque and a massively charismatic sound.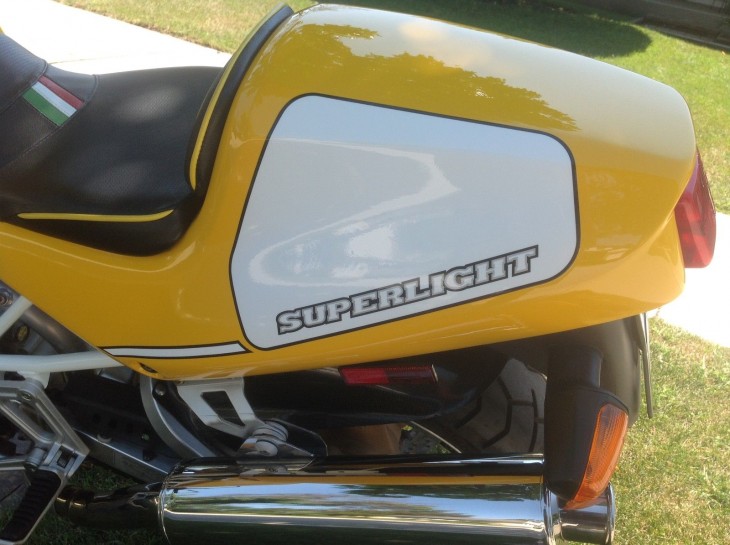 Forget the scary reputation: air-cooled Ducatis do require more regular maintenance than a comparable Japanese sportbike, but a handy mechanic can do pretty much everything that needs doing on a regular basis, and parts are readily available. The absolute worst thing you can do is let one sit, as that seems to be when the troubles start…
From the original eBay listing: 1993 Ducati Superlight for Sale
Selling an all time Ducati favorites, 1993 Superlight, purchased the bike a while ago from original owner, I titled it but only took her out for a short ride after service was done. Has some nice mods, all done at the same dealer bike was purchased, I have a file with every receipt, service order, or work order, purchased new from MCC Ducati, every upgrade, service and maintenance was done there.

Bike has a little over 4700 original miles, original tires, have 2 keys, tools, books and every record of work or maintenance done to this baby from day one.

A brief list of tasteful and period correct modifications and upgrades

Staintune exhaust
Ceramic-coated headers
FCR 39 Flatslides
Open air box
Sargent seat
Alloy pulley

I have the original carbs, exhaust, seat, all included in this sale.

I had the bike serviced 2 months ago, fresh oil, fluids and belts.

Bike is in perfect cosmetic and running condition.

Title in hand, all records and OEM parts included in this sale.
The modifications done to this bike are appropriate and tasteful, and easily reversible if the new owner prefers the bike that way. Many people fit the FCR 41's to the 900cc engine but, if the engine is otherwise stock, the 39's seen here are probably a wiser choice and should sound and perform better than stock. Combined with the open airbox, you'll get the classic Ducati "intake honk" that will definitely get your attention the first time you open the bike up! I prefer the look of carbon exhausts personally, but the Staintune pipes are high-quality and, combined with the intake mods and open clutch cover, should make for a very exotic-sounding motorcycle, a clattering, throbbing, living beast.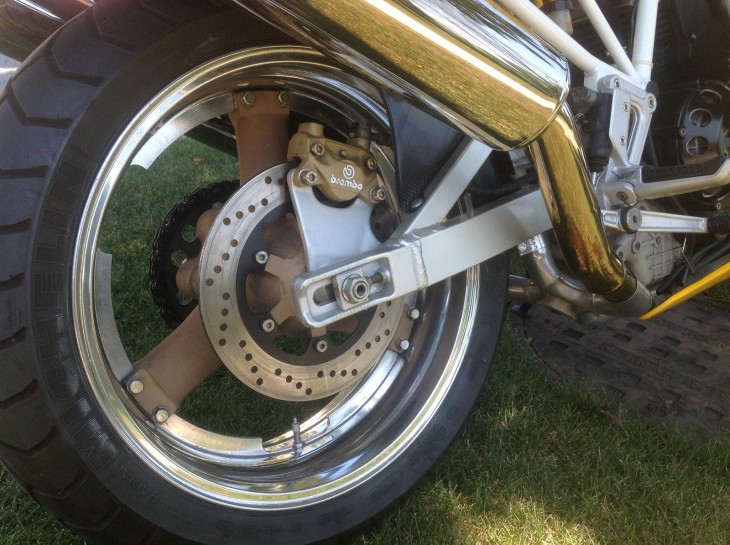 Since all of the special parts on the Superlight are basically bolt-on items, many have gone missing from these bikes over the years, so it's great to see one still rocking the lightweight Marvic wheels. With such low miles and in such beautiful and very yellow condition, it's no surprise that bidding is active and rapidly headed north of $10k.
-tad