Not The Limited, Not The RR:  1994 Suzuki GSXR750SP
RSBFS alumn and ZXR750R expert Doug found a gem of a Suzuki for us, a 1994 GSXR750SP.  This is the first SP I've ever seen listed for sale.  While the 1986 Limited and 1989 RR are the most sought after, the SP has them beat in the rarity department with only 200 being produced.  I know the lack of a solo seat throws off most people.  It just doesn't look like the homologation special it was built to be.  The pink graphics and blue seat don't help either.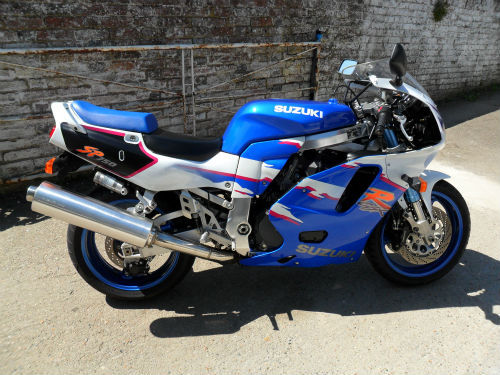 Here is a sampling of what you got with the SP:
Large flatside Mikuni TRM40 carbs

Close ratio gearbox

Exhaust with increased flow

Magnesium head cover and case covers.

Thin walled forks

Lighter and more rigid swing arm
These items I believe to be on the bike but can't confirm:
Lighter wheels

6 pot Tokico brakes from the GSXR1100

Revalved suspension for racing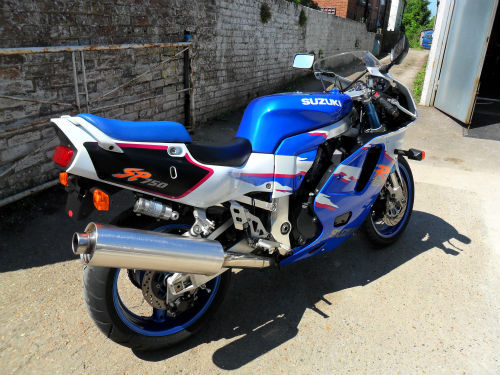 By 1994 the GSXR750 had become quite the porker compared to the original GSXR750 and even with all the features listed above the SP was only 2kg lighter than the standard bike.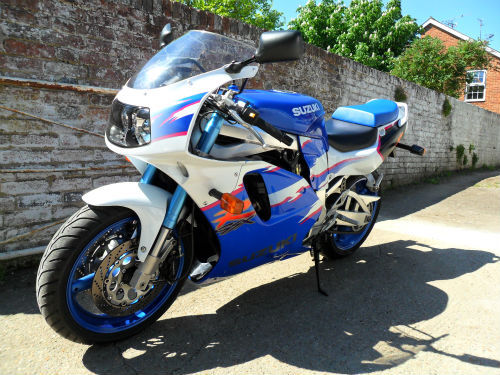 The bike for sale sure looks like a mint example;  bone stoke and only 5.562 miles traveled.  The only draw back?  You guessed it: price.  The bike is being advertised at 16,995 GBP (roughly $26,500).  A steep price to pay but if you have the other two limited GSXR's…….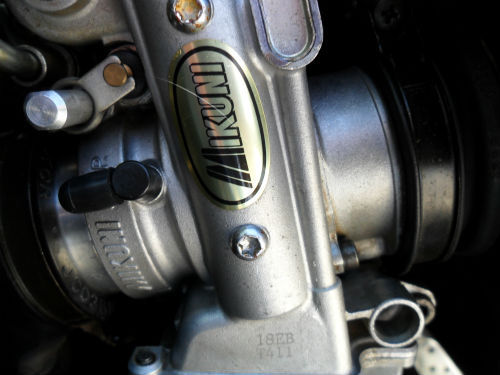 These along with the gearbox would have to be the highlights of the bike.  The RR and the SP don't have the dry clutch that everyone likes so much on the Limited.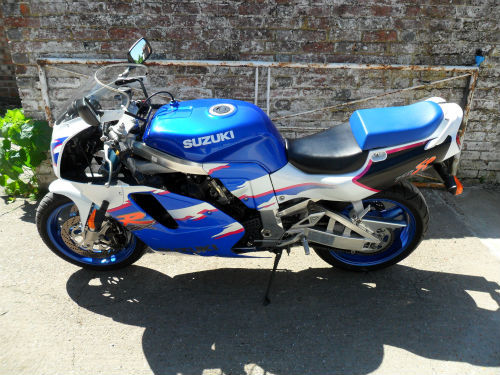 Click it to own that last homologation special Suzuki built.
Sorry I don't have better images of the brochure but pictures and info is scarce on this one.
Ian
http://ebay.to/LDl31r