Not Rare At All But Very Nicely Modded: 2003 Ducati 1000 (1080) Supersport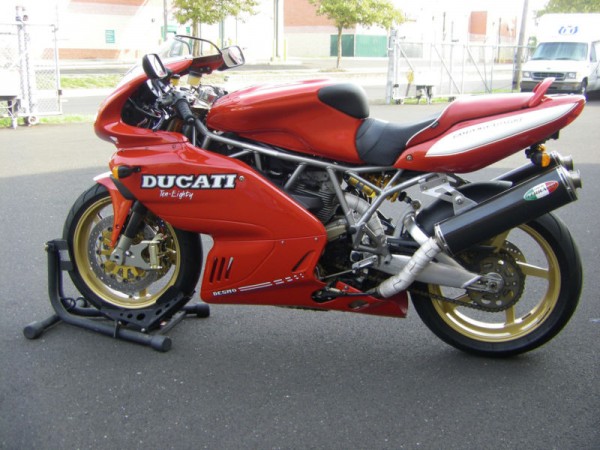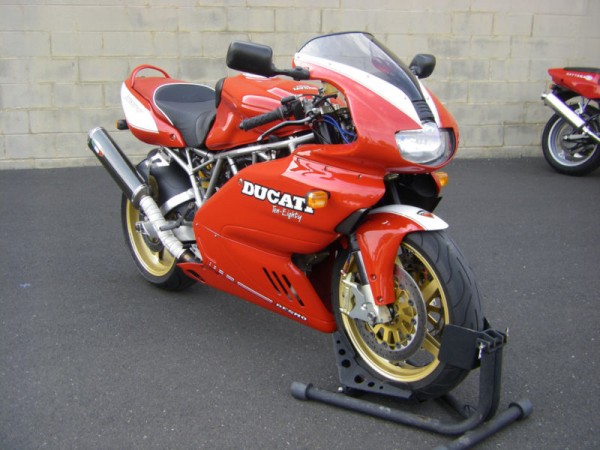 A 1080 Ducati Supersport? Well that is where the "nicely modded" comes in. We all know a Ducati 100SS is not rare by any strectch of the imagination but I think you can argue one with these modifications and in this condition really is. Maybe best of all, I think it captures the essence of what a Ducati should be: simple and elegant. The extra giddy up is just the icing on the cake. By the way, if you are feeling your oats and want to argue I'm wrong, fire away in the comments.
Now that I've talked it up, lets get to the list of the goodies:
Fast by Ferracci Engine upgrade. 1080cc @ 9155 miles

PISTON KIT – 98mm 1100DS

CLUTCH – Kit, Light Pull/Lock-up Anti-Chatter

Pankl Titanium connecting Rods

Aluminum Bronze Valve Guides

Heads Ported & Crank Balanced

Lightweight fly wheel

Magnesium covers Valve / Clutch & Alternator.

Carbon Fiber belts Covers

FBF Full Exhaust Carbon

Power commander & FBF Custom Map

Brembo Race Radial Pumps Brake & Clutch

Kevlar Brake & Clutch Lines

50mm Marzocchi Front Fork with Brembo Radial Calipers

Brembo Full Floating brake Rotors

Ohlin's rear shock

Marchesini Magnesium 5 spoke Wheels

Titanium Bolts throughout entire bike.

Sargent Seat

Custom Paint & Graphics

Built and maintained by Fast By Ferracci.

Detailed records of modifications & maintenance.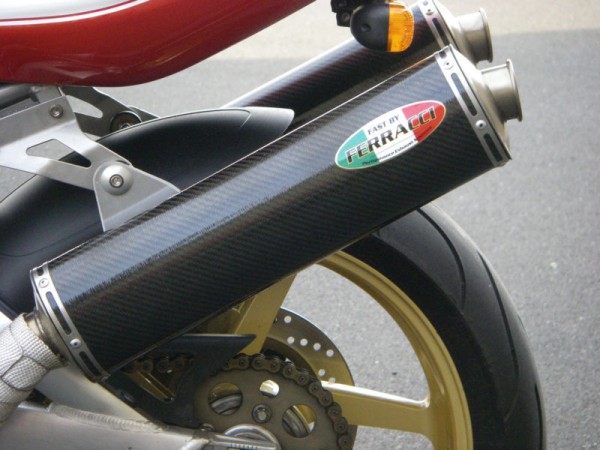 Don't those stickers bring back good memories of booming Ducati's in U.S. superbike racing in the late 80's and early 90's? Some of the items on the list of modifications had to come with a rather large price tag.
If you are thinking what I'm thinking, I agree, this thing looks damn clean. It has a little mileage on it; 16,121 miles. Has there ever been a definitive anwswer if the header wrap is worth while?
The word "sharp" keeps going through my head looking at these pictures. I think the owner has darn good taste. The bke is listed as a classified on Ebay with an offereing price of $12,499. The listing also has the make an offer option if you feel inclined.
Click this for one good looking Duc.
Ian