Some of us are happy enough with inside storage in a shed or unheated garage, but not the owner of this PS1000LE.  This low mile 2006 Limited Edition has been kept nice enough to be front and center in the home.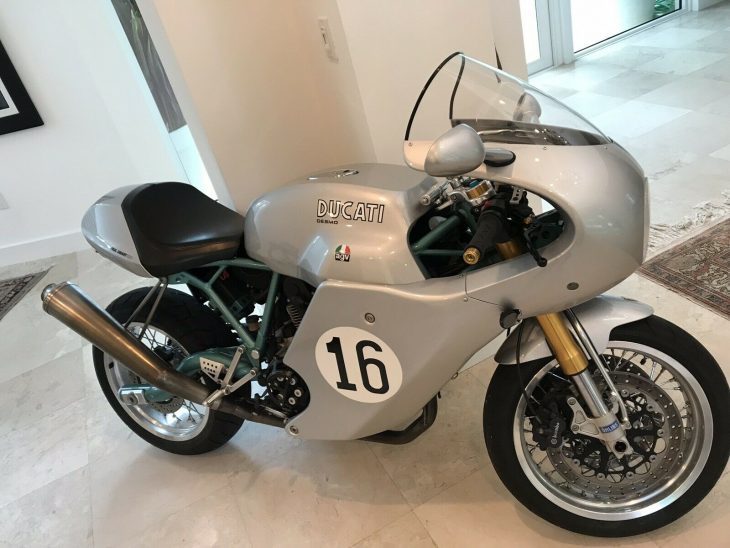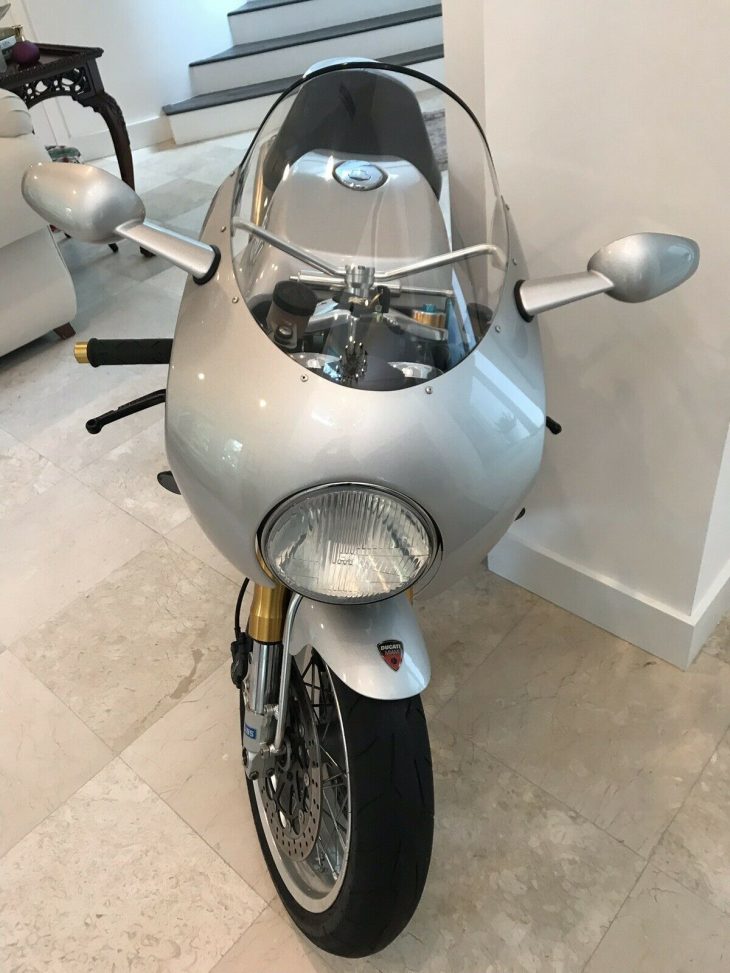 The PS1000LE was the showpiece of the Sport Classic line-up, based on the spunky dual-spark air cooled motor.  45mm throttle bodies work with Marelli fuel injection to make 92 hp.  The teal trellis frame recalls the - 1974 Imola winner - and and the 2006-only asymetrical swingarm leaves room for the exhaust to pass under.  The LE has nicer Öhlins dampers and Brembo brakes, along with a steering damper.  The monoposto seat is roomier than Paul Smart's '74, but still has a long reach to the clip-on handlebars.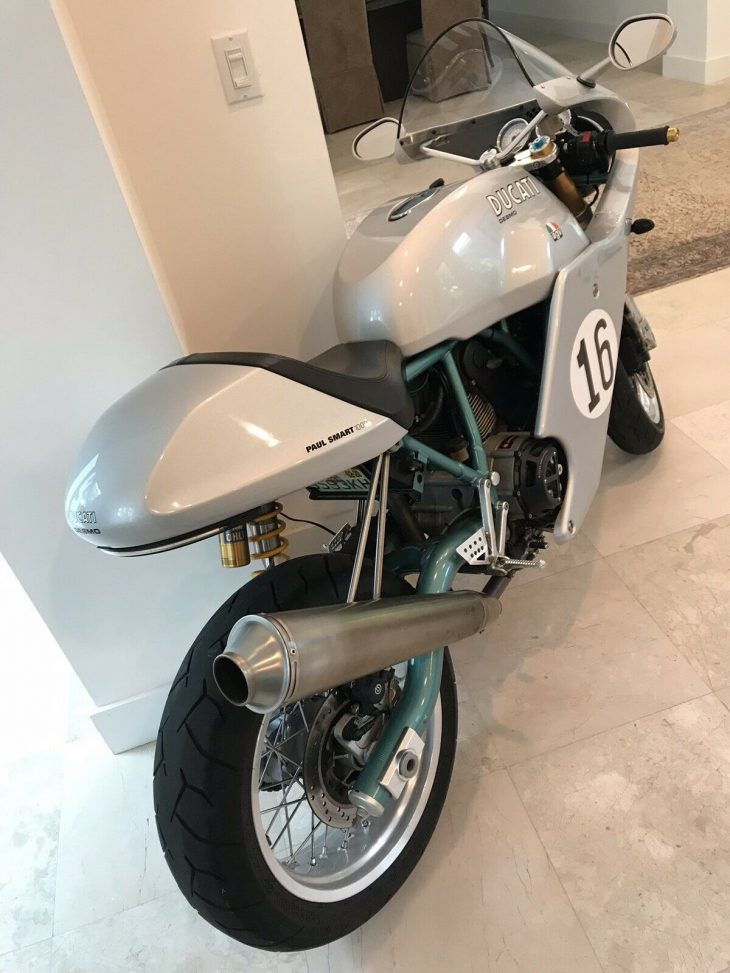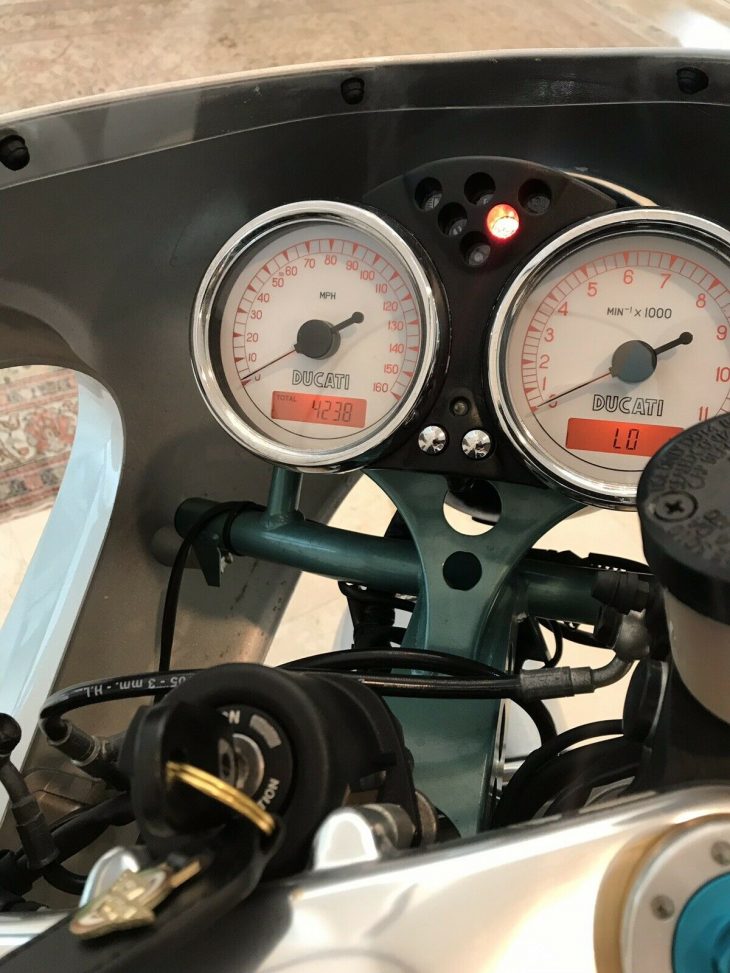 This PS LE has rolled just 4,200 miles, and though the owner didn't move it for pictures, appears to be immaculate.  Like most, the dual exhaust has been recycled, this time in favor of a Termignoni titanium 2-into-1.  An open clutch cover replaces the chrome factory hubcap.  From the eBay auction:
The unit we have here for your consideration is unit No. 1576, a two owners machine that has been kept in the living room all its life and used sparingly for a total of 4200 miles in 13 years to keep everything properly working. Bike is in Mint condition and comes with the unobtainable factory Termignoni Titanium exhaust and full side fairings. All keys, including the red key and card.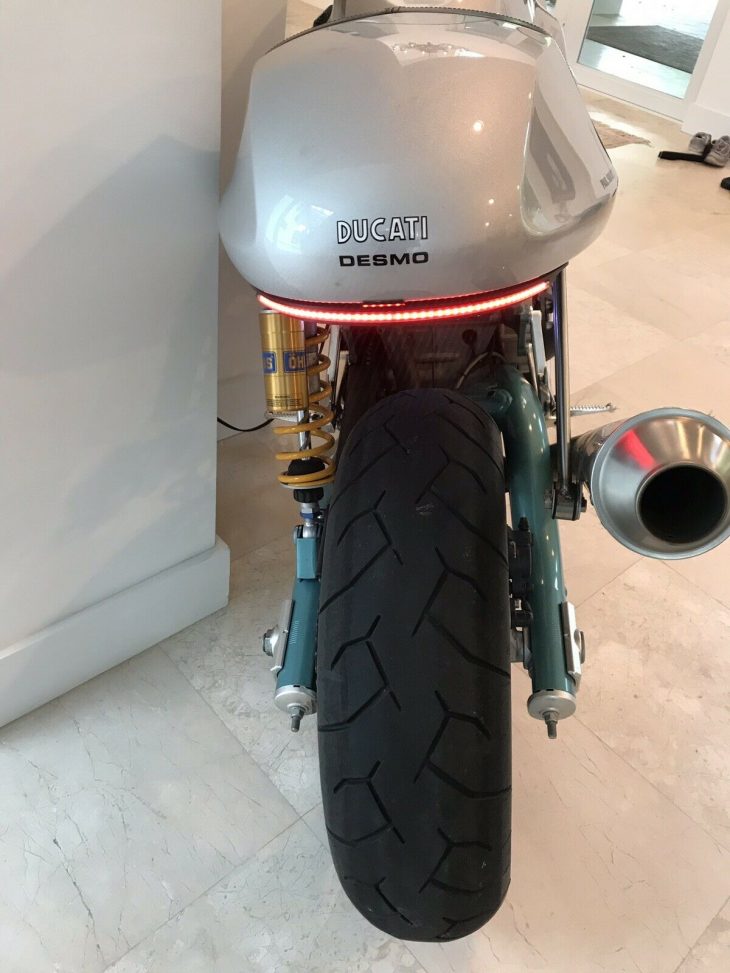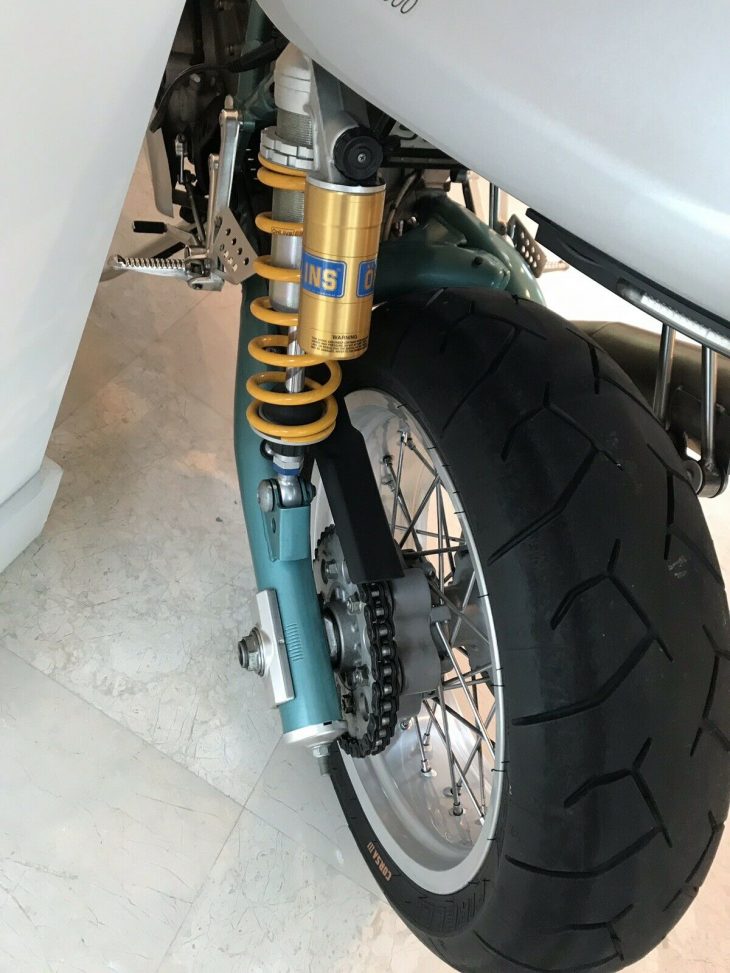 Ducati was in the odd position of being a step ahead of the retro craze and the Sport Classics are more popular now than they were in the showroom.  Have to take any claims of motorcycles being a great investment with a massive dose of reality, but the ROI gets a lot better if you're out for a ride occasionally...
-Donn