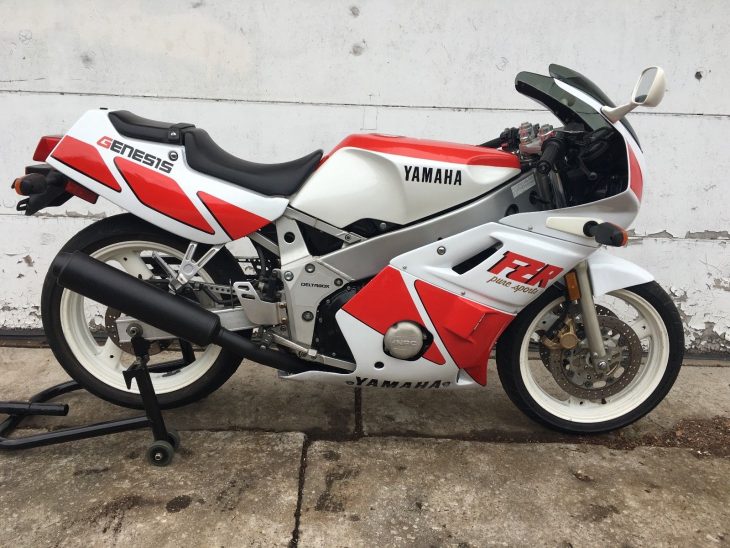 The Yamaha FZR400 has a fiercely devoted following as a track day and club racing darling, thanks to its unusual for the time aluminum Deltabox frame, screaming engine and lithe curb weight. You don't see too many on the streets in this country, where big-bore horsepower has always reigned supreme.
That's a shame, because they're a fantastic option for a cheap and exciting weekend mount, with an easy-to-use chassis, reasonable ergonomics for such a small bike and legendary handling. They don't shine as every day rides, as the peaky engine really doesn't appreciate being lugged around in traffic, but when reserved for occasional blasts they're a riot.
The 1988 Yamaha FZR400 shown here is in great shape for a warm-season alternative to your regular steed. Its OEM plastics are long gone, replaced by decent-looking replicas, so there's no real incentive to baby this one. Throw it in the shed until the roads are warm and dry and go play.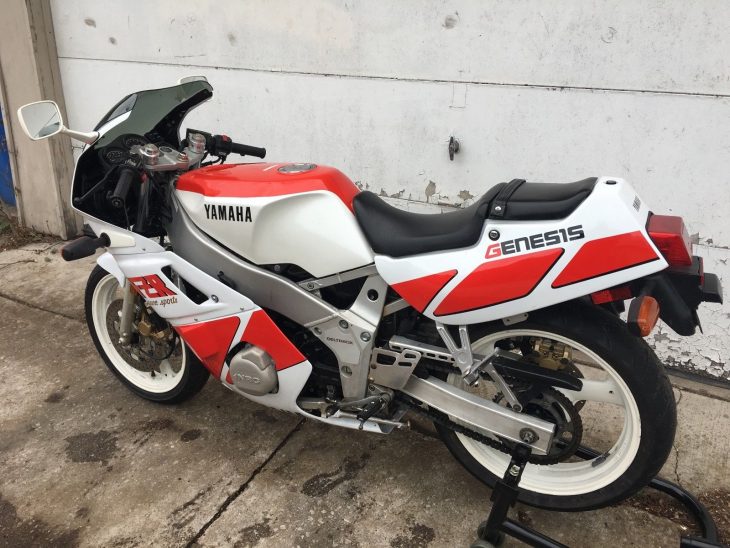 From the eBay listing:
This is a 1988 Yamaha FZR400. The fairing is aftermaket except for the tank cover which is OEM, it also has OEM mirrors and turn signal covers which are getting very rare.. The bike runs and stops well. The carburetors need some work, the bike is cold blooded and requires time to warm up before it runs well so that will need sorting. The front calipers have been rebuilt and the motor has NRC case covers, Pro Tek aluminum clip ons also I installed a new battery last year.There is a small crack in the right front fairing and a small section of the clear coat is chipped on the tank cover, please refer to the pictures. This bike has been sitting for too long, I don't ride it and it needs to go to a good home. This is a 30 year old bike, it has its quirks but saying that the FZR400 is an excellent handling motorcycle and a blast to ride.

I am including a FactoryPro carburetor recalibration kit, ignition advancer, nickel plated stock replacement emulsion tubes and transmission detent kit, the roller has been installed but not the spring.Thats over $500 in spares.
The bike has attracted little bidding activity with a few days left in the auction and the opening bid set pretty close to what we would expect the bike to be worth. It does come with a pile of interesting spares and has seen very few miles, but north of $3,000 sounds like a lot for a 30-year-old 400.