Warning!
This post is in our archives. Links in this post have been updated to point to similar bikes available to bid on eBay.
With many lightweight sportbikes now flirting with the edge of 25-year import rules, I expect we'll see more and more bikes like this Yamaha TZR250 up for sale in the next couple of years. Road and track weapons designed to keep pace with Honda, Suzuki, and Kawasaki in the viciously-competitive 250cc class, the 1989-1990 TZR250 featured an interesting reversed-cylinder two-stroke parallel-twin, with the carburetors mounted on the front of the engine. This gave them easy access to cool, dense air and, more importantly, gave the exhausts a clear shot out the tail of the bike. The expansion chambers required for two-stroke performance create significant packaging challenges, and this design meant the bike didn't need to route them under or around the engine.
As expected, the TZR250 made bang-on the Japanese government-mandated 45hp limit, with plenty of extra available once de-restricted. With just 308lbs to haul around, including fluids, these are seriously nimble machines that require rider involvement and reward skill in a way that bigger bikes can't hope to match.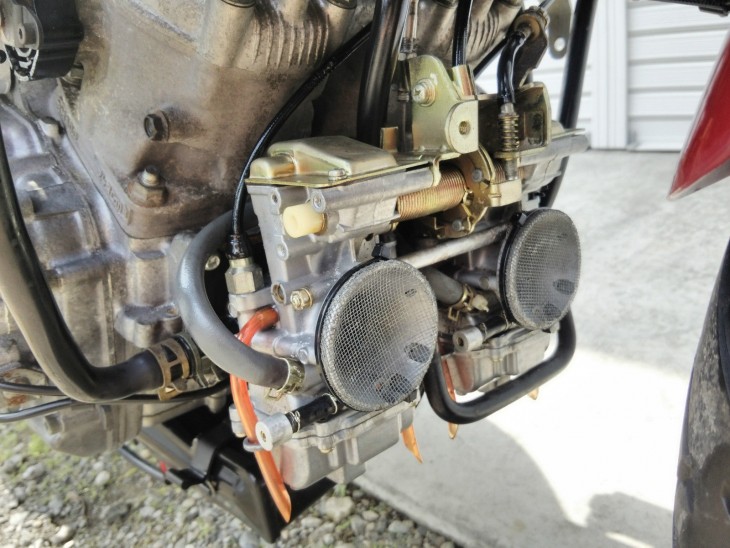 These 3MA parallel-twins do have a bit of a reputation for being unreliable. But owners forums claim that's mostly a myth, and that they're just as reliable, or unreliable, as other two-stroke sportbikes of the period. As to why this particular design didn't last, it's not necessarily that the design didn't work, it's that the layout ultimately didn't have enough of a benefit to continue development, and Yamaha switched to a v-twin in 1991 to keep pace with Honda and Suzuki.
From the original eBay listing: 1989 Yamaha TZR250 3MA for Sale
Up for sale is "1989 YAMAHA TZR250 3MA" rare 2stroke sports!!

The bike is imported from Japan and without title now, but I can get it with Extra charge.

Good running condition but needs carb setting from 5000rpm more up.

I'm guessing main jets or needles are too big so too rich.

Can through all gears.

Bike has new battery.

Electrics all work.

Brakes are work well.

Used motorcycle with scratches and wear as 26 ages.

Have hairline cracks and chips on cowls, so look carefully all pictures and video.

And then, feel free email me for more info on this bike!

Speedo meter is looks original but actual mile is unknown.

Doesn't have Air Cleaners.

Will needs new tires.

Sold as is no warranty.

Thank you for looking!!
Well hey man, if you think it's running rich, maybe fitting those missing air cleaners might be a good idea? The seller also includes the usual start up and walk around video, which is always appreciated. Also, note the tach that doesn't even bother with numbers below 3,000rpm…
Like so many of these little two-strokes that have shown up recently, this is no display piece, but appears to be in very nice physical condition. And while I'd worry about sourcing body panels and non-consumable parts, piston kits and the like are still available for these, so keeping them running shouldn't be impossible with a bit of patience and effort. After making sure that the factory airbox and filter are present and accounted for, obviously…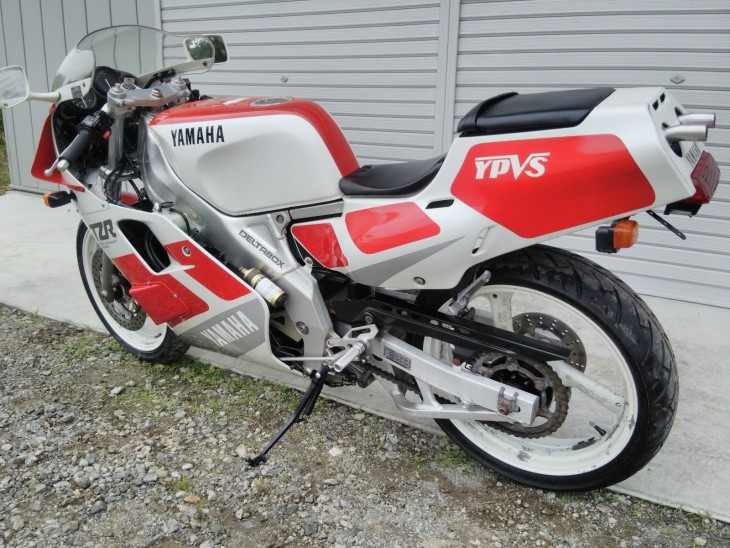 If you happen to live somewhere a bike like this can be titled and ridden on the road, it would make a very fun addition to your stable and sure to start conversations every time you stop to top off! Which, considering the fairly dismal mileage these get, should be pretty often…
-tad