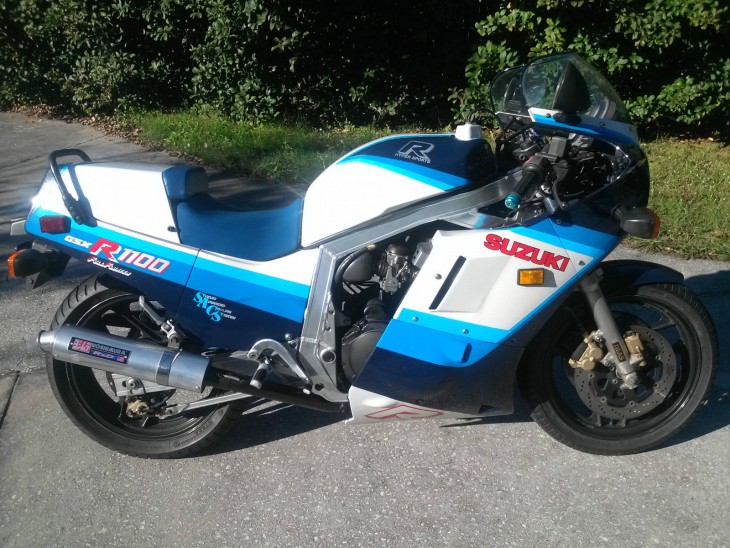 In 1986, one year after it was introduced, the GSX-R750 got a delinquent bigger brother, a misfit bike with race track looks that wasn't eligible for any race track longer than a quarter mile or one with corners… As in the original Gixxer, the 137hp, 1074cc inline four-cylinder that powered the GSX-R1100 eschewed liquid-cooling to save weight, and Suzuki used a specially-designed oil pump with two chambers that could provide both cooling and lubrication. Of course "Suzuki Advanced Cooling System" sounds much more exciting and "SACS" looks much cooler featured prominently on the side panels.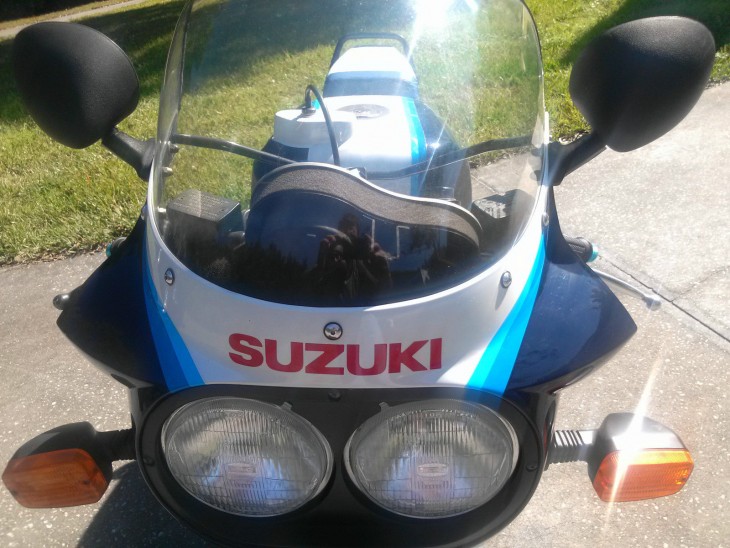 The frame ran over the engine so the bike carried much of its nearly 500 pound weight up far too high for agility, and the 1100 isn't really keen on changing line once heeled over in a turn. The later '89-'90 bikes were worse, and Suzuki tinkered with the frame and suspension throughout its life, although they never got these to handle like their smaller siblings.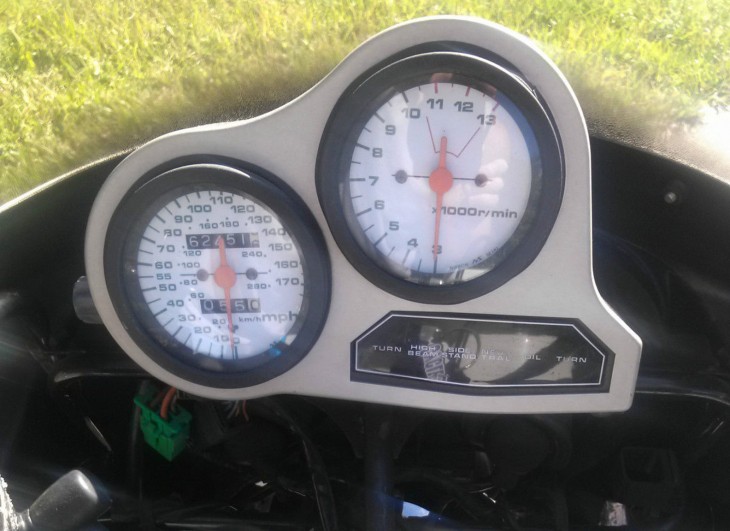 But this original bad-boy became the darling of hooligans and drag racers. In spite of numbers that look unimpressive now, these offered absolutely brutal performance at the time. The 1100 also has a reputation for unburstability and can handle far more power: many hop-up and tuning parts exist for racers and guys who just want to lay a really fat rolling burnout…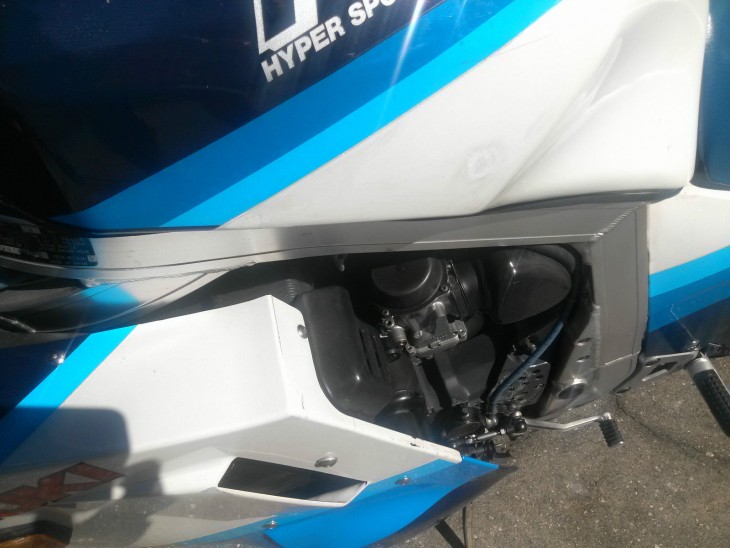 So while these aren't nimble canyon-carvers, that big fairing and juicy midrange punch makes the Gixxer 1100 an excellent, mile-destroying grand touring machine, much like its more modern descendent, the Hayabusa.
From the original eBay listing: 1986 Suzuki GSX-R1100 for Sale
This is my 1986 GSX-R that is being offered at a very low reserve for what it is. These old school GSX-R's are getting very rare to come by and are doing nothing but going up in value. I bought a few years ago to restore to brand new condition. I just don't have the time to restore it now. Recently pulled it out of the garage after not touching it for about a year and a half. I put in a new battery, gas and oil and she started right up. She runs rough, I'm pretty sure carbs just need cleaning. The clutch is real soft, I think it needs to be bled. The clear coat on the gas tank and some fairing pieces are peeling. Some of the fairing pieces have cracks from being dropped. Bottom left fairing was repaired but wasn't a great job. Probably needs to be redone (see pic)  I might be being picky about the bad things but I have 100% positive feedback and I don't want anyone mislead.  The bike is still really nice for its age and I only bought it a couple years ago because it ran great and needed some cosmetic stuff. Also, the bike has newer tires, just bought a used OEM windshield, a rear seat cowl, and matching pad.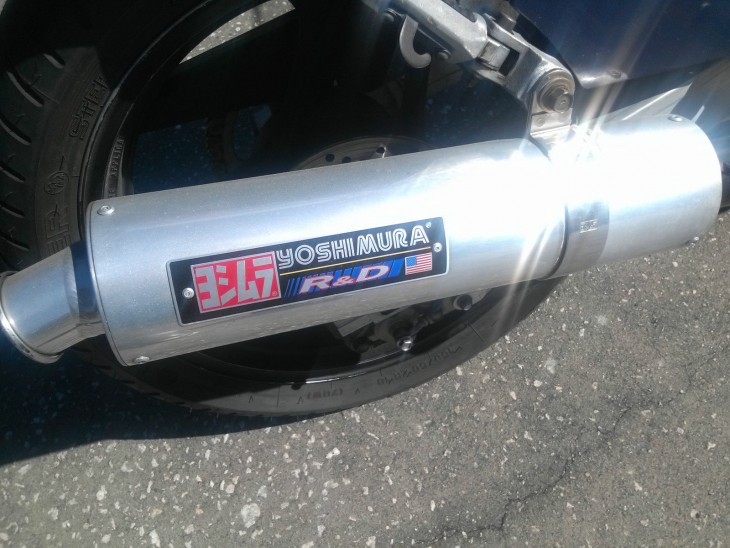 Bidding is at $2,950 with very little time left on the auction. It's hard to tell from the photos, since the sun washes out some detail, this looks to be in very decent original shape. Considering the age, it looks to be very complete, although there are some paint flaws and scratches. While high miles may detract from the value for collectors, folks who want to ride their bikes know that miles aren't nearly as important as maintenance: as mentioned above, these motors are very rugged and can handle much more horsepower.
It might make an excellent restoration candidate if you're obsessed with perfection, or just a really cool bike to ride as-is. Or use it to lurk at local bike nights so you can leave in a cloud of tire smoke…
-tad