I have a contrary streak in me a mile wide and sometimes I like being different just to be different. I've owned Saabs and Alfa Romeos, both of which feature some really interesting design features that offer up alternatives to conventional thinking, although they don't always work as advertised… And to me, the Honda NS400R is a bit like that.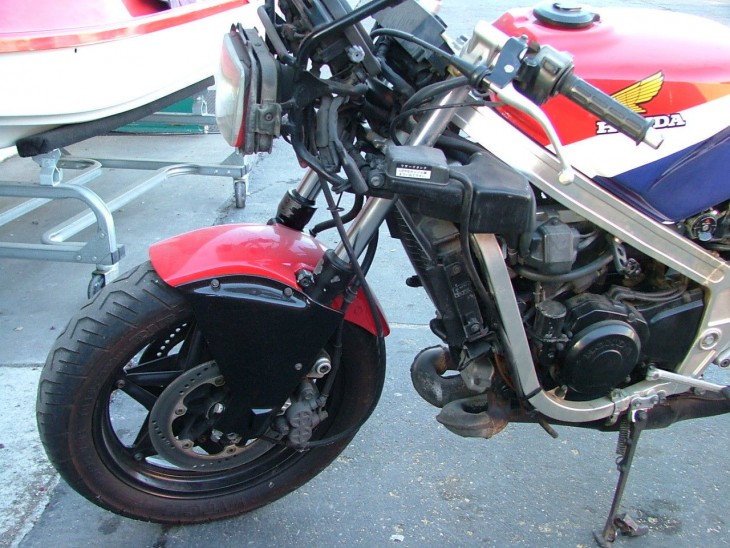 A middleweight two-stroke with a liquid-cooled, 90° V3 that put 72hp through a six-speed transmission, one might reasonably ask, "Why a V3?" I'd assume it was marginally narrower than an inline triple for better aerodynamics: Honda isn't known for doing things "just because." But the truth is that I don't really care if it's actually better. I just want a two-stroke V3 motorcycle.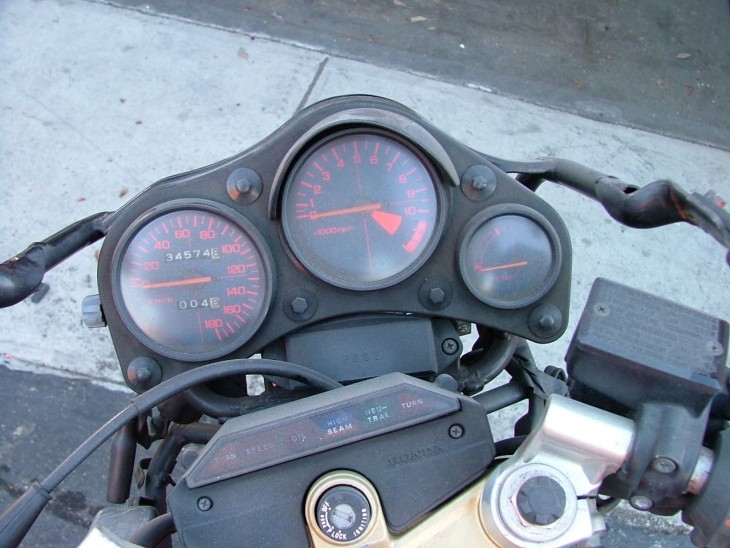 If you're looking for a typically wild, two-stroke ride, this might not actually be the droid you're looking for. Strangely, Honda did everything possible to un-stroke-ify the NS400R: water-jackets quieted the mechanical racket, and power-valves combined with bigger displacement to provide a modicum of midrange power.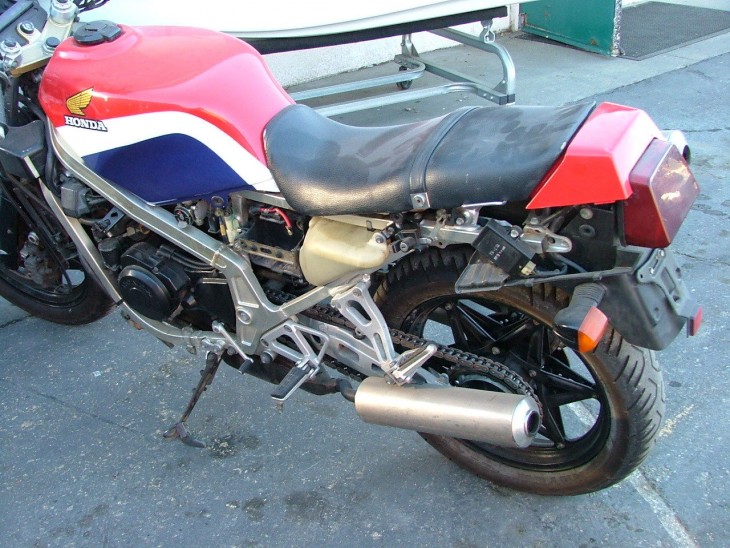 These were a bit of an odd duck when new: not as lightweight and visceral as the 250's, and certainly not as lethal as the big 500cc fours. But they were blessed with what some claimed was the best handling of the era, and if you're into weird engine configurations, I dare you to try and find another two-stroke V3 running around anywhere.
From the original eBay listing: 1987 Honda NS400R for Sale
1987 Honda NS400R, MC-19, 3 Cylinder, 2 stroke, 34,000 KM, Brand New Paint and Windshield, Runs Great, Clean Calif. Title and Registered. 
So there's a bit of a mystery here. Is that the same bike in the first photo? It looks a bit sharper and cleaner than the other pictures… And that front mudguard doesn't match. The seller claims that it "runs great" which is a good sign, considering these can be a bit of a pain to obtain parts for. But if it has "brand new paint" it might be a good idea to show some pictures of said paint. Or does it mean he has brand new paint in cans, not yet applied to the bike?
Questions like that don't appear to be discouraging potential buyers: bidding is up north of $3,000 with the Reserve Not Met. Fairing off, it looks pretty dusty and I'm wondering how much more this would sell for if they'd bothered to clean it off a bit before listing it…
-tad