Update 12.8.2013: First posted on our site last November, this custom Harris Kawi is back on eBay. Not sure if it's the same seller as the pictures and description are slightly different, but it's definitely the same bike. Links updated, -dc
For Sale: 1984 Harris Kawasaki
Generally speaking, we don't feature customs and bike builds on RSBFS. However in the case of specialty framed bikes (Harris, Spondon, Rickman, Bakker, early Bimota, etc) this is the only way the bike can come into existence. And this build looks fantastic.
Centered around a Harris Magnum chassis and powered by a breathed-on Kawasaki KZ1000 mill, this is one of the best looking Harris bikes I have seen. Intended as a track-only endurance racer, the pictures really tell the story. Sit back and enjoy some lime green eye candy.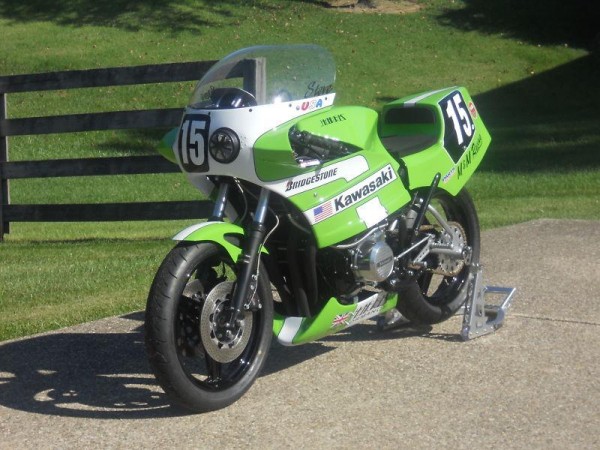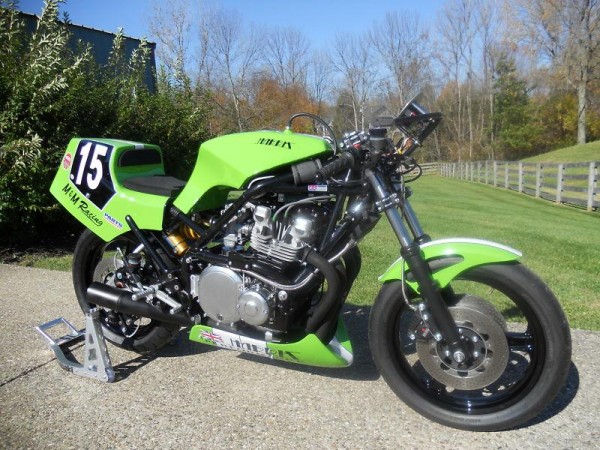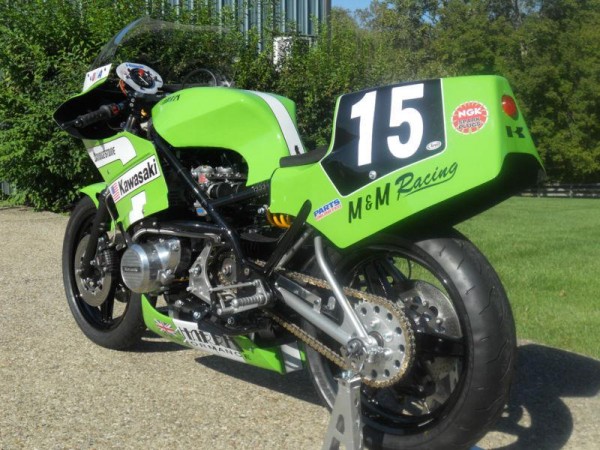 From the seller:
2012 Restoration and build , displayed at Barber 2012 Vintage days. one of the nicest examples of a Harris Kawasaki in the USA. Chassis #HP551 magnum II chassis and swing arm. Marzocchi forks with harris yokes, custom Ohlins rear shock, Harris special aluminum gas tank with air tech seat, farring and pan. Paint by manning , powder coating by j&b powder coating, Dymag magnisum wheels with brembo brakes and discs, BT016 bridgestone tires. stack electric tach from england. Powered by a KZ1000 endurance race motor# KZ100AE068005.. KZ1000 cases with mkII style top end 1075cc 12 to1, 425 lift cams, full race head , port and polish, stainless steel valves with oversize intakes, bronze valve guides and shim on bottom folloners. Polution ports removed. All internal top end compenents are NEW. HD cam chain , cylinder studs and head nuts. Rebuilt crank, indext, welded with updated thust bushing, undercut trany, HD clutch hub , dyna ignition and coils, 31mm Keihin cr carbs, harris exhaust, 1 mile since restoration, post vintage endurance … race ready or ?…. museum quality. .. SOLD BILL OF SALE ONLY… NOT SREET LEGAL.., SOLD AS IS… FOR RACE USE ONLY.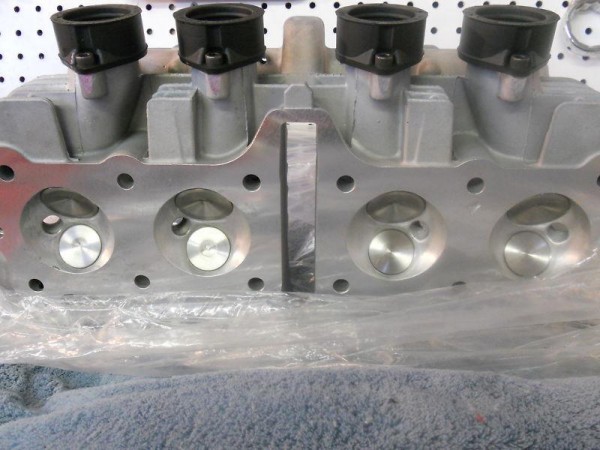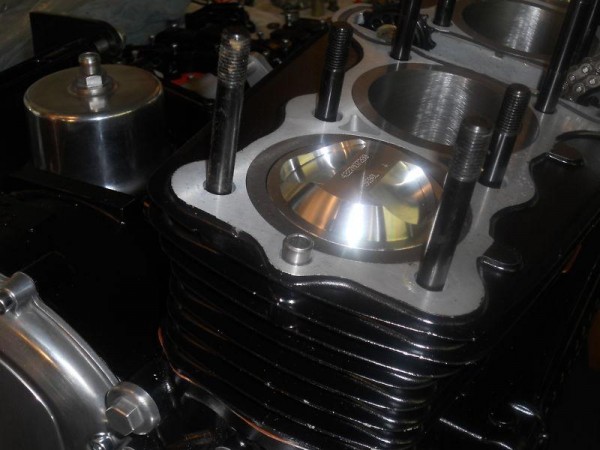 This bike looks to be the whole package: Well known frame designer, professionally built engine, top level suspension components and a fanatical approach to paint and final assembly. The problem with "kit bikes" is that you never know who put them together – or how well. In this case, there appears a wealth of knowledge and attention to detail in the build.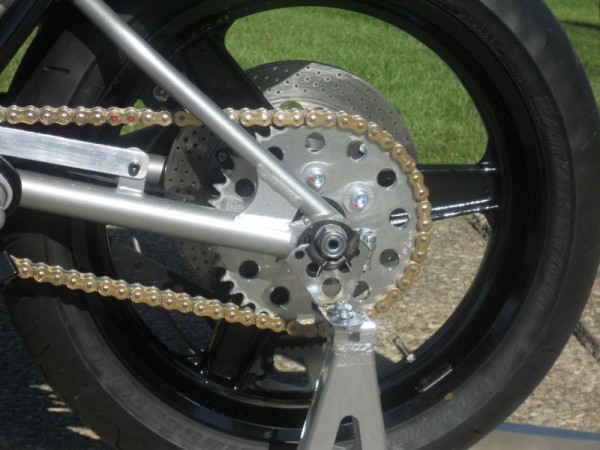 As we go to post, this mean green machine has enjoyed moderate bidding up to the current offer of $6,100 with reserve still in place. I really have no idea how high this one can go. The track bike nature of the beast might limit interest, but one has to admit that this is one serious looking bike! Click the link and jump over to the auction for more pictures and details. Don't forget to tell 'em you saw it on RSBFS!
MI