Low Mile Limited, Limited Time Remains:  1986 GSXR750 Limited
The RSBFS management team is going to be on my butt for letting this one sit: or will they?  This one started as a six day auction and as of this writing; not a single bid has been placed with two days remaining.  What gives?  Is the bikes not all it is cracked up to be or is the $10,000 starting bid too lofty?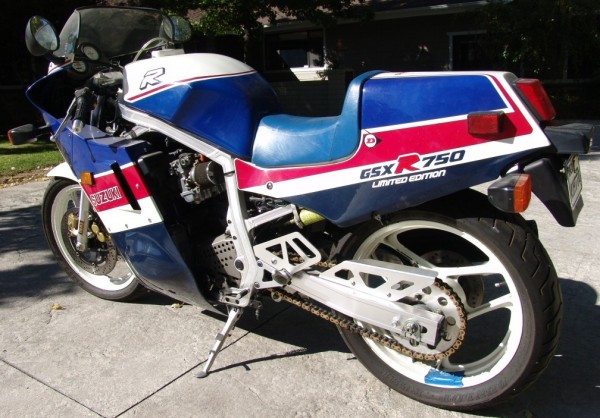 The details from the seller:
This very rare 1986 GSX-R 750 is in excellent condition. Super low 1863 miles, you probably won't find one with lower miles! I am the original owner. It has always been garaged and kept clean but has not been started for a few years. The paint job is original and still looks fantastic. It has a few nicks and some minor scratches to the paint, but no damages otherwise.
My amateur eye spots mis-colored wheels and the air box missing.  A friend of mine who is a Limited owner thought the carbs might look like Canadian versions.  I want to say I remember a RSBFS reader stating the Canadian bikes had different tanks as well.  I do not remember what that difference is.  Did this bike start its' life in America Lite?
Having pointed that stuff out, it has less modifications than most Limited's I've seen.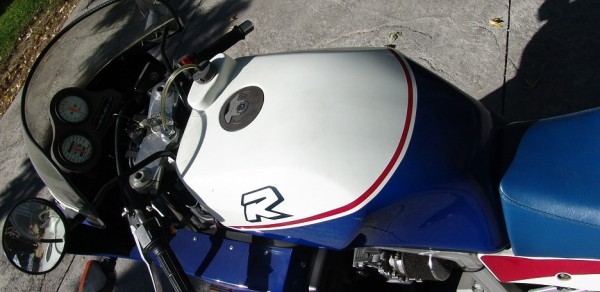 Maybe it is just the pictures but it just seems a little dull for only having 1863 miles on it.  The pod filters seem like an odd modification for a bike with low miles.
Although the starting bid is high we have seen very nice examples of 1986 Limited sell in the $10,000 to $12,000 range.
Ian