Warning!
This post is in our archives. Links in this post have been updated to point to similar bikes available to bid on eBay.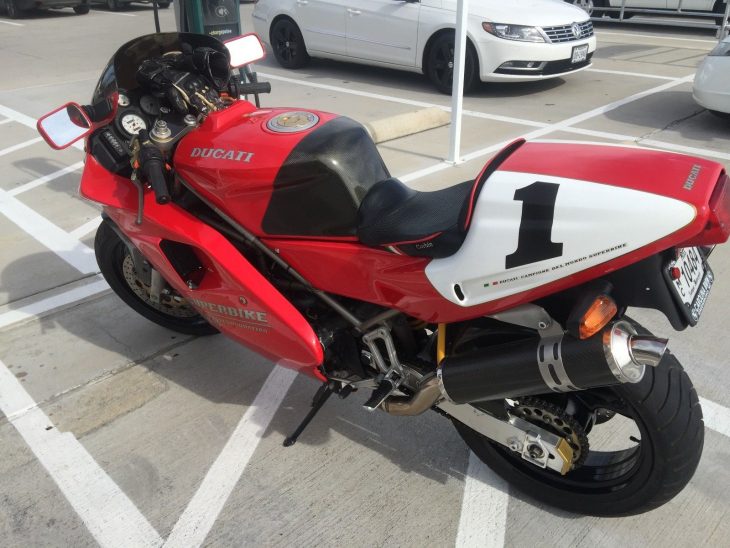 To me, the very names for cars and bikes are simple, to the point. Leganza? What the hell's a Leganza? Or a Spectra? But a GTO, or… a GTO? That just sounds cool. Thunderace sounds kind of silly, but R1M? That just exudes confidence. Even with a naturally cool-sounding language at their disposal, the Italians know that simpler is usually better, and that the sexiest motorcycles don't need silly, made-up names: simple, blunt, alpha-numeric designations suggest a no-need-to-brag confidence. It's like a special code, and Ducati 888 SPO is basically shorthand for speed.
An evolution of the earlier 851, the liquid-cooled, four-valve 888 was the epitome of "truth in advertising." Displacing 888cc, Ducati's big v-twin was meant to take the fight to the Japanese Big Four in production-based racing, move them into the modern era, and allow them to compete at top levels of the sport. Sure, the Pantah provided the foundation four the new liquid-cooled engine, but there's no way a two-valve, air-cooled v-twin was going to have a ghost of a chance against the inline fours in World Superbike and AMA racing, and Ducati's success in those series brought them back to prominence on the world stage.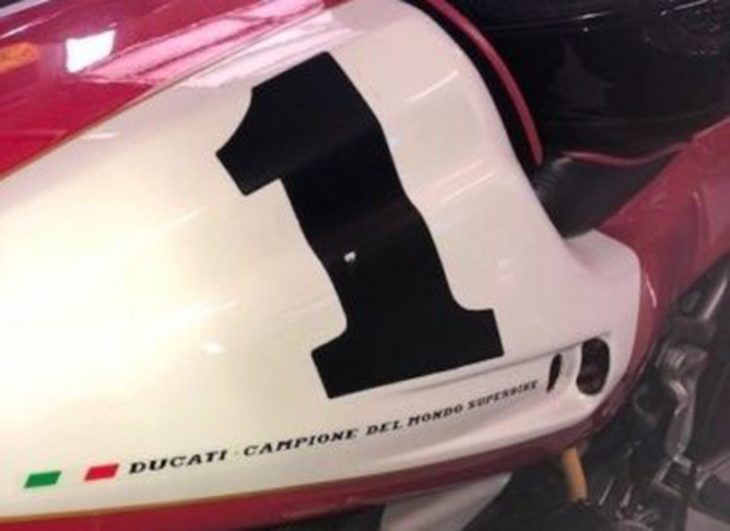 Over in Europe, they got the standard 888 Strada and the higher-performance 888 SP5. But the SP5 wasn't road-legal here, so we got a sort of halfway step between the two that was dubbed the SPO or Sport Production Omologato. It was distinguished by the solo tail, high-mount exhaust, and an Öhlins shock with adjustable ride-height. Unlike the SP5, the SPO used a steel subframe instead of a lightweight aluminum one.
Look, if you've been waiting since my first paragraph to tell me how I'm wrong and that some cool bike names exist, go right ahead. It's not like I'm going to disagree that exceptions exist: Superleggera springs immediately to mind. But I still say that 888 SPO is a name that is aging better than Fireblade. On that note, it is kind of odd that here in the USA, land of the Vortec V6 and the Blue Flame Six, we got the CBR instead of the Fireblade and the YZF1000R instead of the Thunderace… So I guess we like our car-related names silly but our bike names [mostly] serious.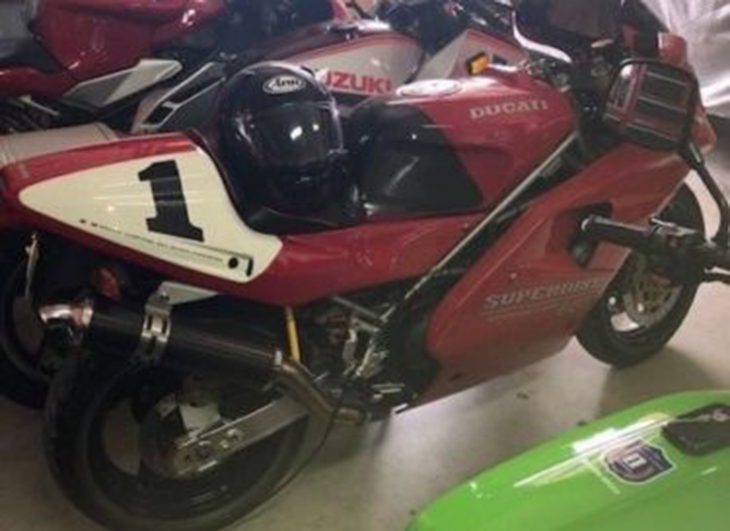 From the original eBay listing: 1993 Ducati 888 SPO for Sale
This is a near mint 888 SPO 1993 model. Needs nothing, belts and service were done, starts and rides wonderfully, new battery, just downsizing my collection. One flaw on the number one decal. Runs like new, good tires, needs nothing. It needs to go to a 888 lover. Pics say everything. About 13,000 miles which may change if I decide to take a hop. I reserve the right to cancel the auction the bike is for sale locally in the Fort Worth, TX area.

Cash sale, no endless emails or pen pal questions… This is the real deal and a great bike!

Thanks for looking
Aside from that first image, the photos are uniformly terrible, and the usual top triple shot showing the Limited Edition plaque is missing, as is any verification of the mileage. But that doesn't seem to be deterring bidders. Previous SPOs we've featured have sold for right around $10,000 but it appears values have risen in the past year: bidding on this example is up to $12,000 with several days left on the auction. That's not really a surprise: the 851 and 888 were pretty undervalued for a while, but collectors have definitely started to notice them and recognize their significance as the original modern Ducati superbike.
-tad