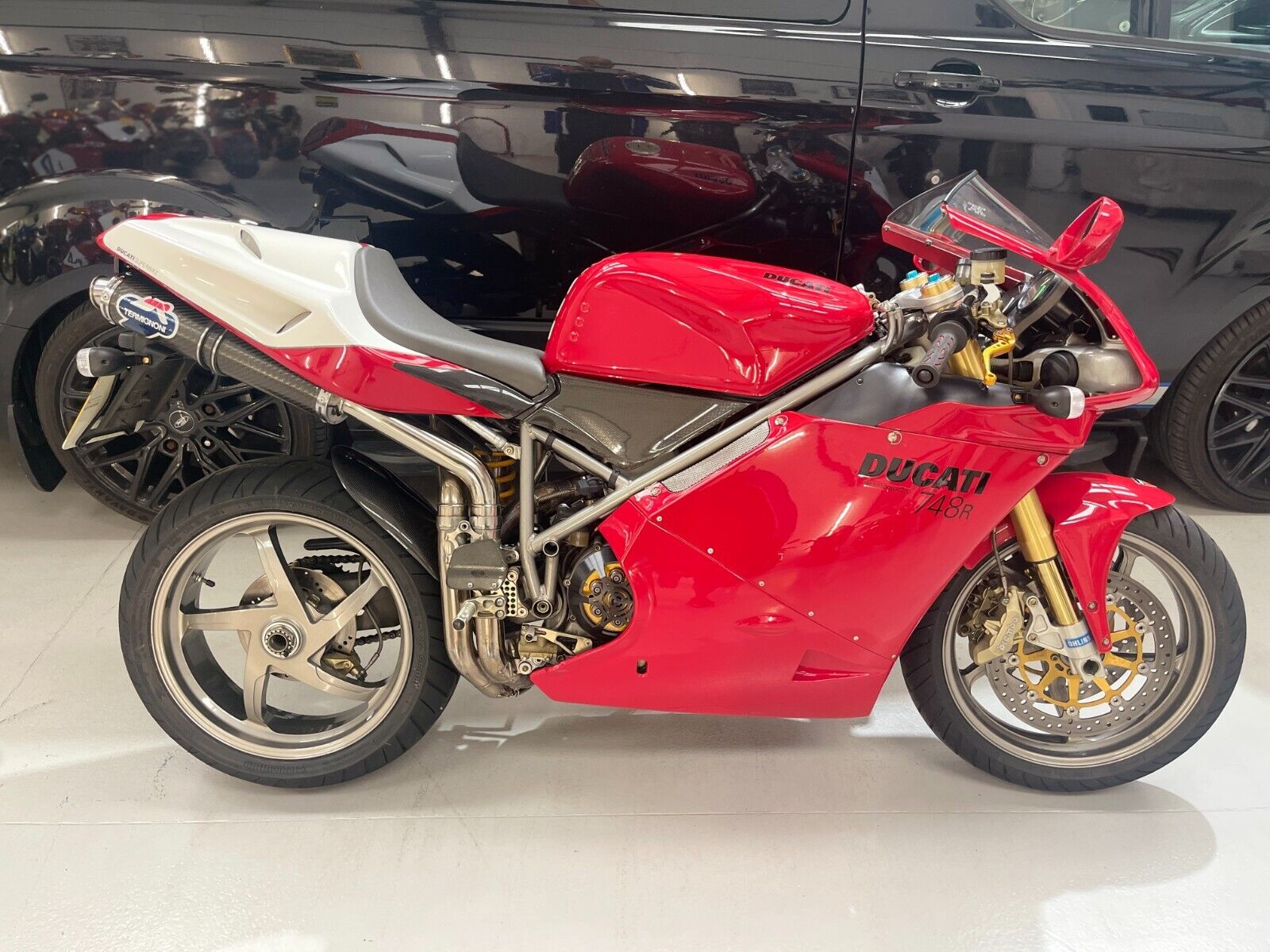 Jumping back across the pond, today we find a very nicely equipped 2002 Ducati 748R. This iconic design, penned by Massimo Tamburini back in the mid 1990s for the launch of the 916, is completely timeless. And while the smaller motor may lack some of the "I'm gonna kill you" grunt of the bigger bike, the rest of the kit is pure Ducati R bike. Which is to say, about as top-shelf as you can get. Exotic, rare, beautiful and unbelievably potent, the 748R is a bike worthy of riding or collecting; or both.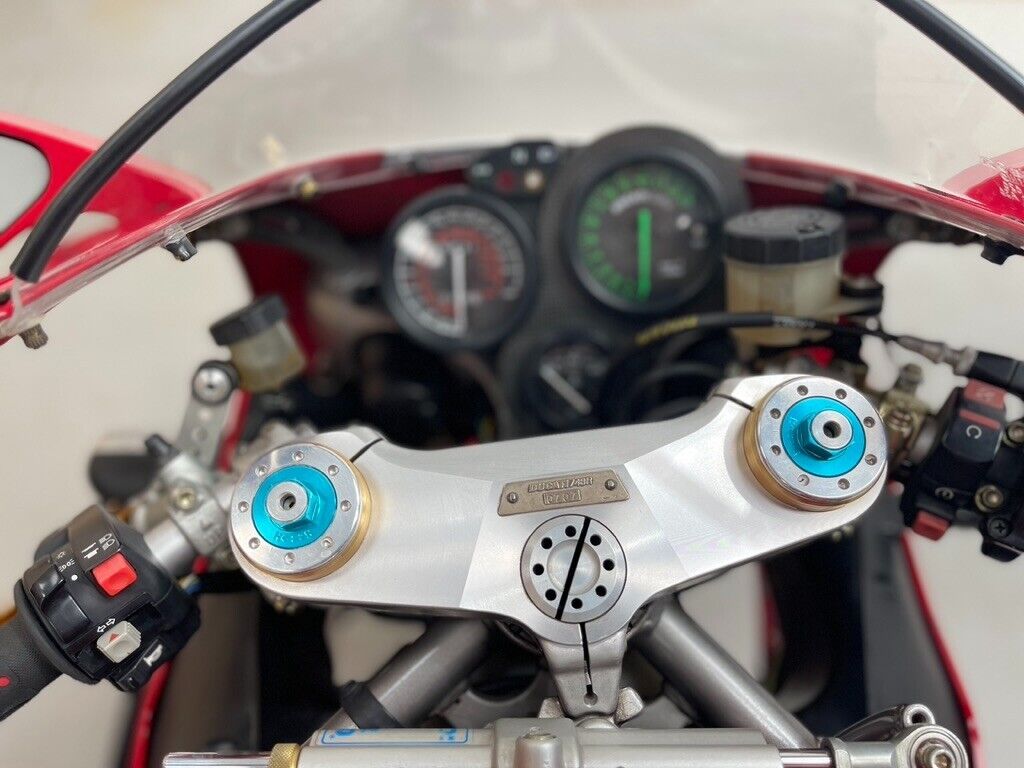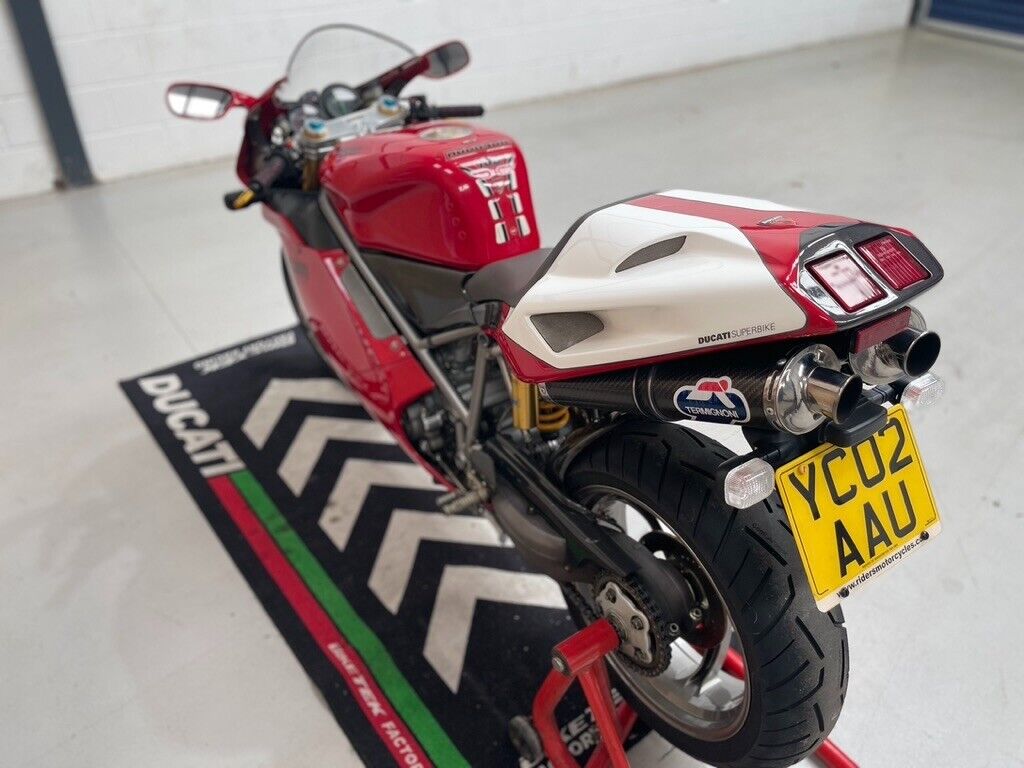 Like the 916, the 748R was designed to go racing. In the case of the smaller bike, that meant World SuperSport. And while looks remained similar, the 748 went through some pretty major changes from inception through the 2000s. For example, in 2000 the 748R adopted the WSBK winning frame from the 996. The engine was substantially reworked from the airbox on down, including updated Showa fuel injection utilizing throttle bodies and F1-style shower injectors. That air/fuel mixture is introduced via hotter cams and bigger valves, and results in an estimated 105 ponies from the screaming twin. By 2002 the R-spec suspension was upgraded from Showa to Ohlins, new Marchesini wheels were added to reduce unsprung weight, and carbon fiber was sprinkled everywhere to reduce weight and up the glam factor.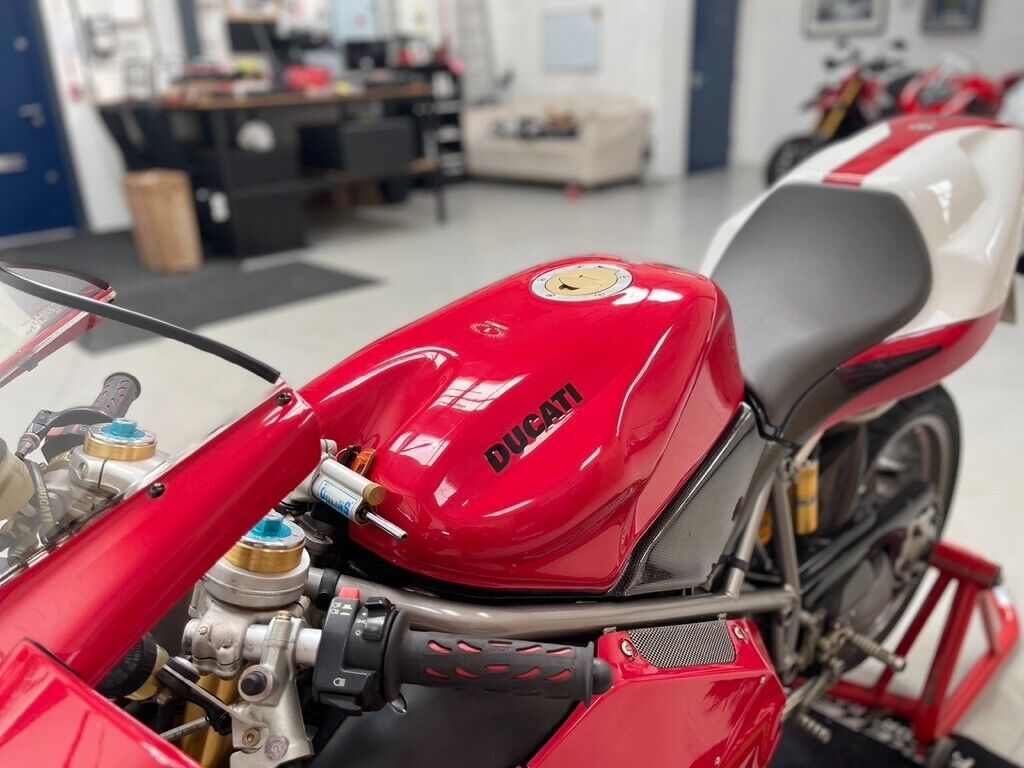 From the seller:
DHSuperbikes are pleased to be able to offer for sale a lovely little 2002 Ducati 748R. Uk Bike since New, Lots and lots of History and Receipts and some Tasteful extra's. Rearsets, Termis, Performance Ducati Clutch, Slave Upgrade, Levers, Carbon ETC ETC

Fantastic Clean condition with a few Marks from General use. If Im being over critical (mirror Scuffed, Carbon Chain Guard Laquer marked)

Very good honest Bike with lots of History and paperwork. Very Easy to make absolutely Mint with a few hours TLC

HPI Clear

Full Service and New Tyres along with Belts done this year at JHP in Coventry and she's covered 200 Miles Since. Supporting Invoice for £1200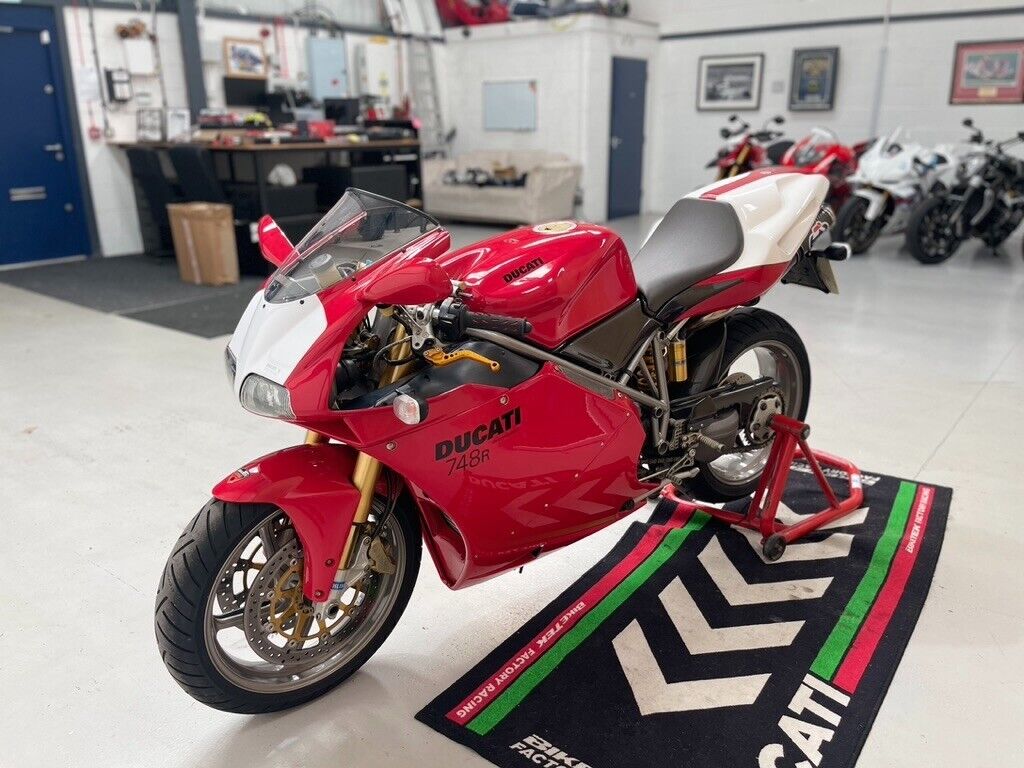 Much like when first introduced in the showroom, the 748 remains the lower-priced brother of the vaunted 916. However this is a good thing in a collector sense, as while a 916R may be priced out of the range of many, a 748R is starting to look downright affordable – while looking exactly the the bigger bike. How much win is that? This bike is located in the UK, shows 15k on the clocks, and is looking for a new home as a classified advert for $11,249 GBP (approximately $13,390 USD in today's exchange rate). Check out all of the details here, and Good Luck!!
MI